Stainless Steel 201/304/304L/316/316L Square pipe Pipe, ASTM A312 Stainless Steel Welded Square steel pipe
Bhawal Steel Agency is a steel manufacturing industry, where we produce different types of steel products. We are the manufacturer, dealers, suppliers and stockist of steel products. We supply our products and services globally by taking all types of safety measures and precautions. Our stainless steel square pipes are designed considering international and national standards.
Stainless steel square pipes are made of high quality raw material. There are various types of grades in this austenitic steel series, which are generally applicable in massive industries for a variety of applications. Stainless steel pipes are used for transferring acids, gases and other liquid chemicals from one place to another.
Stainless steel square pipes are made of high alloyed elements like chromium, nickel, titanium, etc. These pipes are enriched with great weldability and forming properties. Stainless steel square pipes support welding, annealing, and pitting. They have excellent stability and strength.
There are various grades in stainless steel square pipes. Square pipes can stand firm against heat, rising temperature and high pressure. These pipes consist of great mechanical and chemical properties. Stainless steel square pipes can bear high heat and bad weather conditions. These austenitic pipes have high carbon content with excellent thermal conductivity.
Stainless steel square pipes are generally being used on construction sites, they are used for assisting bridges, buildings and plants, these pipes are also used for the manufacturing of bicycles, furniture, doors, windows, etc.
Stainless steel square pipes have high tensile and yield strength with high elongation. These pipes are produced by using high quality raw material and a strong combination of heavy alloyed elements such as nickel, chromium, molybdenum, etc.
Bhawal Steel Agency provide stainless steel 304 pipe, Jindal 304 stainless steel pipe, stainless steel square hollow pipes at the best price.
Stainless Steel Square Pipe Specification
Size
12.75 X 12.75, 15 X 15, 20 X 20, 25 X 25, 30 X 30, 40 X 40, 50 X 50, 60 X 60, 75 X 75, 80 X 80, 90 X 90, 100 X100
Grades
TP - 304/L/H, TP - 316/L/H/Ti, TP - 317L, TP - 321/H, TP - 347/H, 202, JT - 7, J4 - 1, TP - 409/L, TP - 410, TP - 430Ti, TP 439

Standards

ASTM A249 - A269 - A312 - A358 - A409 - A554 - A778 - A789 - A790
TOLERANCE on Length
Commercial Length: 6000mm +/- 30mm
Fix Length: from 1200 mm up to 12000mm with a tolerance up to -0/+ 5mm
Finish
Polished Grit 120 - 600, Seamless, Welded, Brushed, Pickled, Solution Annealed and Pickled up to O.D. 219.1mm,Mirror Polished
Stainless Steel Square Pipe Sizes
STAINLESS STEEL SQUARE PIPE DIMENSIONS AND WEIGHTS
| | | | | | | | | | | |
| --- | --- | --- | --- | --- | --- | --- | --- | --- | --- | --- |
| MM | 0.65 | 0.80 | 0.90 | 0.95 | 1.00 | 1.20 | 1.50 | 2.00 | 2.50 | |
| 12.5 x 12.5 | 0.075 | 0.091 | 0.102 | 0.107 | 0.112 | 0.133 | 0.163 | | | |
| 20 x 20 | | | | 0.176 | 0.184 | 0.220 | 0.271 | 0.354 | 0.433 | 0.508 |
| 25 x 25 | | | | 0.221 | 0.232 | 0.277 | 0.343 | 0.450 | 0.553 | 0.652 |
| 30 x 30 | | | | 0.267 | 0.280 | 0.335 | 0.415 | 0.516 | 0.673 | 0.796 |
| 38 x 38 | | | | 0.340 | 0.358 | 0.427 | 0.531 | 0.700 | 0.866 | 1.027 |
| 40 x 40 | | | | 0.358 | 0.376 | 0.450 | 0.559 | 0.738 | 0.898 | 1.084 |
| 50 x 50 | | | | | 0.473 | 0.565 | 0.703 | 0.930 | 1.153 | 1.372 |
Stainless Steel Square Hollow Section / Jindal Square Pipe Size / Square Pipe Dimensions / weight chart
| Square Pipe Size (mm) | Square Pipe Thickness (mm) | Square Pipe Kg / Metre |
| --- | --- | --- |
| 20 X 20 Size (mm) | 2 Thickness (mm) | 1.11 Square Pipe Kg / Metre |
| 25 X 25 Size (mm) | 2 Thickness (mm) | 1.43 Square Pipe Kg / Metre |
| 25 X 25 Size (mm) | 2.5 Thickness (mm) | 1.74 Square Pipe Kg / Metre |
| 25 X 25 Size (mm) | 3 Thickness (mm) | 2.04 Square Pipe Kg / Metre |
| 30 X 30 Size (mm) | 2 Thickness (mm) | 1.74 Square Pipe Kg / Metre |
| 30 X 30 Size (mm) | 2.5 Thickness (mm) | 2.14 Square Pipe Kg / Metre |
| 30 X 30 Size (mm) | 3 Thickness (mm) | 2.51 Square Pipe Kg / Metre |
| 30 X 30 Size (mm) | 3.2 Thickness (mm) | 2.65 Square Pipe Kg / Metre |
| 40 X 40 Size (mm) | 2 Thickness (mm) | 2.37 Square Pipe Kg / Metre |
| 40 X 40 Size (mm) | 2.5 Thickness (mm) | 2.92 Square Pipe Kg / Metre |
| 40 X 40 Size (mm) | 3 Thickness (mm) | 3.45 Square Pipe Kg / Metre |
| 40 X 40 Size (mm) | 4 Thickness (mm) | 4.46 Square Pipe Kg / Metre |
| 40 X 40 Size (mm) | 5 Thickness (mm) | 5.40 Square Pipe Kg / Metre |
| 50 X 50 Size (mm) | 2 Thickness (mm) | 3.00 Square Pipe Kg / Metre |
| 50 X 50 Size (mm) | 2.5 Thickness (mm) | 3.71 Square Pipe Kg / Metre |
| 50 X 50 Size (mm) | 3 Thickness (mm) | 4.39 Square Pipe Kg / Metre |
| 50 X 50 Size (mm) | 4 Thickness (mm) | 5.72 Square Pipe Kg / Metre |
| 50 X 50 Size (mm) | 5 Thickness (mm) | 6.97 Square Pipe Kg / Metre |
| 50 X 50 Size (mm) | 6 Thickness (mm) | 8.20 Square Pipe Kg / Metre |
| 50 X 50 Size (mm) | 8 Thickness (mm) | 10.50 Square Pipe Kg / Metre |
| 60 X 60 Size (mm) | 3 Thickness (mm) | 5.34 Square Pipe Kg / Metre |
| 60 X 60 Size (mm) | 3.2 Thickness (mm) | 5.67 Square Pipe Kg / Metre |
| 60 X 60 Size (mm) | 3.6 Thickness (mm) | 6.34 Square Pipe Kg / Metre |
| 60 X 60 Size (mm) | 4 Thickness (mm) | 6.97 Square Pipe Kg / Metre |
| 60 X 60 Size (mm) | 5 Thickness (mm) | 8.54 Square Pipe Kg / Metre |
| 70 X 70 Size (mm) | 2.5 Thickness (mm) | 5.28 Square Pipe Kg / Metre |
| 70 X 70 Size (mm) | 3 Thickness (mm) | 6.28 Square Pipe Kg / Metre |
| 70 X 70 Size (mm) | 3.5 Thickness (mm) | 7.25 Square Pipe Kg / Metre |
| 70 X 70 Size (mm) | 3.6 Thickness (mm) | 7.46 Square Pipe Kg / Metre |
| 70 X 70 Size (mm) | 4 Thickness (mm) | 8.23 Square Pipe Kg / Metre |
| 70 X 70 Size (mm) | 5 Thickness (mm) | 10.10 Square Pipe Kg / Metre |
| 70 X 70 Size (mm) | 8 Thickness (mm) | 15.29 Square Pipe Kg / Metre |
| 70 X 70 Size (mm) | 10 Thickness (mm) | 19.13 Square Pipe Kg / Metre |
| 80 X 80 Size (mm) | 3 Thickness (mm) | 7.22 Square Pipe Kg / Metre |
| 80 X 80 Size (mm) | 3.5 Thickness (mm) | 8.35 Square Pipe Kg / Metre |
| 80 X 80 Size (mm) | 3.6 Thickness (mm) | 8.59 Square Pipe Kg / Metre |
| 80 X 80 Size (mm) | 4 Thickness (mm) | 9.48 Square Pipe Kg / Metre |
| 80 X 80 Size (mm) | 5 Thickness (mm) | 11.70 Square Pipe Kg / Metre |
| 80 X 80 Size (mm) | 6 Thickness (mm) | 13.80 Square Pipe Kg / Metre |
| 80 X 80 Size (mm) | 6.3 Thickness (mm) | 14.40 Square Pipe Kg / Metre |
| 80 X 80 Size (mm) | 8 Thickness (mm) | 17.83 Square Pipe Kg / Metre |
| 80 X 80 Size (mm) | 10 Thickness (mm) | 21.88 Square Pipe Kg / Metre |
| 90 X 90 Size (mm) | 3 Thickness (mm) | 8.16 Square Pipe Kg / Metre |
| 90 X 90 Size (mm) | 3.5 Thickness (mm) | 9.45 Square Pipe Kg / Metre |
| 90 X 90 Size (mm) | 3.6 Thickness (mm) | 9.72 Square Pipe Kg / Metre |
| 90 X 90 Size (mm) | 4 Thickness (mm) | 10.70 Square Pipe Kg / Metre |
| 90 X 90 Size (mm) | 5 Thickness (mm) | 13.30 Square Pipe Kg / Metre |
| 90 X 90 Size (mm) | 6 Thickness (mm) | 15.70 Square Pipe Kg / Metre |
| 90 X 90 Size (mm) | 6.3 Thickness (mm) | 16.40 Square Pipe Kg / Metre |
| 90 X 90 Size (mm) | 8 Thickness (mm) | 20.32 Square Pipe Kg / Metre |
| 90 X 90 Size (mm) | 10 Thickness (mm) | 25.53 Square Pipe Kg / Metre |
| 100 X 100 Size (mm) | 3 Thickness (mm) | 9.10 Square Pipe Kg / Metre |
| 100 X 100 Size (mm) | 4 Thickness (mm) | 12.00 Square Pipe Kg / Metre |
| 100 X 100 Size (mm) | 5 Thickness (mm) | 14.80 Square Pipe Kg / Metre |
| 100 X 100 Size (mm) | 6 Thickness (mm) | 17.60 Square Pipe Kg / Metre |
| 100 X 100 Size (mm) | 6.3 Thickness (mm) | 18.40 Square Pipe Kg / Metre |
| 100 X 100 Size (mm) | 8 Thickness (mm) | 22.90 Square Pipe Kg / Metre |
| 100 X 100 Size (mm) | 10 Thickness (mm) | 27.86 Square Pipe Kg / Metre |
| 100 X 100 Size (mm) | 12 Thickness (mm) | 33.44 Square Pipe Kg / Metre |
| 120 X 120 Size (mm) | 4 Thickness (mm) | 14.50 Square Pipe Kg / Metre |
| 120 X 120 Size (mm) | 5 Thickness (mm) | 18.00 Square Pipe Kg / Metre |
| 120 X 120 Size (mm) | 6 Thickness (mm) | 21.30 Square Pipe Kg / Metre |
| 120 X 120 Size (mm) | 6.3 Thickness (mm) | 22.30 Square Pipe Kg / Metre |
| 120 X 120 Size (mm) | 8 Thickness (mm) | 27.90 Square Pipe Kg / Metre |
| 120 X 120 Size (mm) | 10 Thickness (mm) | 34.13 Square Pipe Kg / Metre |
| 120 X 120 Size (mm) | 12 Thickness (mm) | 39.94 Square Pipe Kg / Metre |
| 120 X 120 Size (mm) | 16 Thickness (mm) | 54.64 Square Pipe Kg / Metre |
| 140 X 140 Size (mm) | 6 Thickness (mm) | 25.97 Square Pipe Kg / Metre |
| 140 X 140 Size (mm) | 8 Thickness (mm) | 32.89 Square Pipe Kg / Metre |
| 140 X 140 Size (mm) | 10 Thickness (mm) | 41.15 Square Pipe Kg / Metre |
| 150 X 150 Size (mm) | 4 Thickness (mm) | 18.30 Square Pipe Kg / Metre |
| 150 X 150 Size (mm) | 5 Thickness (mm) | 22.70 Square Pipe Kg / Metre |
| 150 X 150 Size (mm) | 6 Thickness (mm) | 27.00 Square Pipe Kg / Metre |
| 150 X 150 Size (mm) | 6.3 Thickness (mm) | 28.30 Square Pipe Kg / Metre |
| 150 X 150 Size (mm) | 8 Thickness (mm) | 35.40 Square Pipe Kg / Metre |
| 150 X 150 Size (mm) | 10 Thickness (mm) | 43.47 Square Pipe Kg / Metre |
| 150 X 150 Size (mm) | 12 Thickness (mm) | 53.48 Square Pipe Kg / Metre |
| 150 X 150 Size (mm) | 16 Thickness (mm) | 65.05 Square Pipe Kg / Metre |
| 160 X 160 Size (mm) | 6 Thickness (mm) | 27.39 Square Pipe Kg / Metre |
| 160 X 160 Size (mm) | 8 Thickness (mm) | 36.90 Square Pipe Kg / Metre |
| 160 X 160 Size (mm) | 10 Thickness (mm) | 46.88 Square Pipe Kg / Metre |
| 180 X 180 Size (mm) | 5 Thickness (mm) | 27.97 Square Pipe Kg / Metre |
| 180 X 180 Size (mm) | 6 Thickness (mm) | 33.26 Square Pipe Kg / Metre |
| 180 X 180 Size (mm) | 8 Thickness (mm) | 43.00 Square Pipe Kg / Metre |
| 180 X 180 Size (mm) | 10 Thickness (mm) | 53.00 Square Pipe Kg / Metre |
| 180 X 180 Size (mm) | 12 Thickness (mm) | 61.01 Square Pipe Kg / Metre |
| 180 X 180 Size (mm) | 12.5 Thickness (mm) | 65.20 Square Pipe Kg / Metre |
| 180 X 180 Size (mm) | 16 Thickness (mm) | 81.30 Square Pipe Kg / Metre |
| 200 X 200 Size (mm) | 5 Thickness (mm) | 31.18 Square Pipe Kg / Metre |
| 200 X 200 Size (mm) | 6 Thickness (mm) | 37.09 Square Pipe Kg / Metre |
| 200 X 200 Size (mm) | 8 Thickness (mm) | 48.00 Square Pipe Kg / Metre |
| 200 X 200 Size (mm) | 10 Thickness (mm) | 59.30 Square Pipe Kg / Metre |
| 200 X 200 Size (mm) | 12 Thickness (mm) | 68.84 Square Pipe Kg / Metre |
| 200 X 200 Size (mm) | 12.5 Thickness (mm) | 73.00 Square Pipe Kg / Metre |
| 200 X 200 Size (mm) | 16 Thickness (mm) | 90.91 Square Pipe Kg / Metre |
| 250 X 250 Size (mm) | 6 Thickness (mm) | 46.83 Square Pipe Kg / Metre |
| 250 X 250 Size (mm) | 8 Thickness (mm) | 60.50 Square Pipe Kg / Metre |
| 250 X 250 Size (mm) | 10 Thickness (mm) | 75.00 Square Pipe Kg / Metre |
| 250 X 250 Size (mm) | 12 Thickness (mm) | 88.45 Square Pipe Kg / Metre |
| 250 X 250 Size (mm) | 12.5 Thickness (mm) | 92.70 Square Pipe Kg / Metre |
| 250 X 250 Size (mm) | 16 Thickness (mm) | 111.48 Square Pipe Kg / Metre |
| 300 X 300 Size (mm) | 6 Thickness (mm) | 55.30 Square Pipe Kg / Metre |
| 300 X 300 Size (mm) | 8 Thickness (mm) | 74.18 Square Pipe Kg / Metre |
| 300 X 300 Size (mm) | 10 Thickness (mm) | 90.70 Square Pipe Kg / Metre |
| 300 X 300 Size (mm) | 12 Thickness (mm) | 108.68 Square Pipe Kg / Metre |
| 300 X 300 Size (mm) | 12.5 Thickness (mm) | 112.00 Square Pipe Kg / Metre |
| 300 X 300 Size (mm) | 16 Thickness (mm) | 141.84 Square Pipe Kg / Metre |
| 350 X 350 Size (mm) | 10 Thickness (mm) | 105.93 Square Pipe Kg / Metre |
| 350 X 350 Size (mm) | 12 Thickness (mm) | 126.74 Square Pipe Kg / Metre |
| 350 X 350 Size (mm) | 16 Thickness (mm) | 166.94 Square Pipe Kg / Metre |
| 400 X 400 Size (mm) | 8 Thickness (mm) | 97.56 Square Pipe Kg / Metre |
| 400 X 400 Size (mm) | 10 Thickness (mm) | 121.95 Square Pipe Kg / Metre |
| 400 X 400 Size (mm) | 12 Thickness (mm) | 151.97 Square Pipe Kg / Metre |
| 400 X 400 Size (mm) | 16 Thickness (mm) | 191.94 Square Pipe Kg / Metr |
| | |
| --- | --- |
| Size | kg / m |
| 12 x 12 x 1.5 mm | 0.59 |
| 15 x 15 x 1.2 mm | 0.54 |
| 15 x 15 x 1.5 mm | 0.66 |
| 20 x 20 x 1.2 mm | 0.73 |
| 20 x 20 x 1.5 mm | 0.90 |
| 20 x 20 x 2.0 mm | 0.18 |
| 25 x 25 x 1.2 mm | 0.93 |
| 25 x 25 x 1.5 mm | 1.15 |
| 25 x 25 x 2.0 mm | 1.50 |
| 25 x 25 x 3.0 mm | 2.22 |
| 30 x 30 x 1.2 mm | 1.11 |
| 30 x 30 x 1.5 mm | 1.37 |
| 30 x 30 x 2.0 mm | 1.84 |
| 30 x 30 x 3.0 mm | 2.72 |
| 40 x 40 x 1.2 mm | 1.50 |
| 40 x 40 x 1.5 mm | 1.86 |
| 40 x 40 x 2.0 mm | 2.45 |
| 40 x 40 x 3.0 mm | 3.76 |
SS SQUARE PIPE NOMINAL BORE SCHEDULE SIZES
Nominal
SS Square Pipe Schedule 5
SS Square Pipe Schedule 10
SS Square Pipe Schedule 40
Inch
MM
Wt./MM
Kg./M
Kg./Ft
Wt./MM
Kg./M
Kg./Ft
Wt./MM
Kg./M
Kg./Ft
1 / 2
21
1.65
0.801
0.244
2.11
0.999
0.305
2.77
1.270
0.387
3 / 4
21.30
1.65
1.020
0.311
2.11
1.280
0.390
2.87
1.680
0.512
1
26.70
1.65
1.290
0.393
2.77
2.090
0.637
3.38
2.500
0.762
1 1 / 4
33.40
1.65
1.650
0.503
2.77
2.690
0.820
3.56
3.380
1.030
1 1 / 2
42.20
1.65
1.900
0.579
2.77
3.110
0.948
3.68
4.050
1.230
2
48.30
1.65
3.340
0.728
2.77
3.920
1.200
2 1 / 2
73.00
2.11
3.690
1.130
3.05
5.260
1.600
3
88.90
2.11
4.510
1.380
3.05
6.450
1.970
3 1 / 2
101.60
2.11
5.190
1.580
3.05
7.400
2.260
STAINLESS STEEL PIPE PRESSURE RATING
Pressure Rating (psig)
Pipe Size
(inches)
Pipe Schedule
Temperature (oF)
100
200
300
400
500
600
650
700
750
1"
40
3048
2629
2362
2171
2019
1924
1867
1824
1810
80
4213
3634
3265
3002
2791
2659
2580
2528
2501
160
6140
5296
4759
4375
4068
3876
3761
3684
3646
1 1/2"
40
2257
1947
1750
1608
1496
1425
1383
1354
1340
80
3182
2744
2466
2267
2108
2009
1949
1909
1889
160
4619
3984
3580
3291
3060
2916
2829
2772
2743
2"
40
1902
1640
1474
1355
1260
1201
1165
1141
1129
80
2747
2369
2129
1957
1820
1734
1682
1648
1631
160
4499
3880
3486
3205
2980
2840
2755
2699
2671
3"
40
1806
1558
1400
1287
1196
1140
1106
1084
1072
80
2553
2202
1979
1819
1691
1612
1564
1532
1516
160
3840
3312
2976
2736
2544
2424
2352
2304
2280
4"
40
1531
1321
1187
1091
1014
967
938
919
909
80
2213
1909
1715
1577
1466
1397
1355
1328
1314
160
3601
3106
2791
2566
2386
2273
2206
2161
2138
5"
40
1342
1158
1040
956
889
847
822
805
797
80
1981
1709
1535
1411
1312
1250
1213
1189
1176
160
3414
2945
2646
2433
2262
2155
2091
2049
2027
6"
40
1219
1052
945
869
808
770
747
732
724
80
1913
1650
1483
1363
1267
1208
1172
1148
1136
160
3289
2836
2549
2343
2179
2076
2014
1973
1953
8"
40
1073
926
832
765
711
678
657
644
637
80
1692
1459
1311
1205
1121
1068
1036
1015
1005
160
3175
2738
2460
2262
2103
2004
1944
1905
1885
10"
40
974
840
755
694
645
615
596
584
578
80
1609
1388
1247
1147
1066
1016
986
966
956
160
3147
2714
2439
2242
2085
1986
1927
1880
1868
STAINLESS STEEL PIPE TOLERANCES
NPS Designator
Permissible Variations in Outside Diameter
Over In.
Under In.
1/8 to 1-1/2, incl
1/64 (0.015)
1/32 (0.031)
Over 1-1/2 to 4, incl
1/32 (0.031)
1/32 (0.031)
Over 4 to 8, incl
1/16 (0.062)
1/32 (0.031)
Over 8 to 18, incl
3/23 (0.093)
1/32 (0.031)
Nominal Wall Thickness:
| NPS Designator | Outside Diameter in. | Schedule 10S in. | Schedule 40S in. | Schedule 80S in. | Schedule 160 in. | Schedule XX in. |
| --- | --- | --- | --- | --- | --- | --- |
| 1/4 | 0.540 | 0.065 | 0.088 | 0.119 | | |
| 3/8 | 0.675 | 0.065 | 0.091 | 0.126 | | |
| 1/2 | 0.840 | 0.083 | 0.109 | 0.147 | .188 | .294 |
| 3/4 | 1.050 | 0.083 | 0.113 | 0.154 | .218 | .308 |
| 1.0 | 1.315 | 0.109 | 0.133 | 0.179 | .250 | .358 |
| 1 1/4 | 1.660 | 0.109 | 0.140 | 0.191 | .250 | .382 |
| 1 1/2 | 1.900 | 0.109 | 0.145 | 0.200 | .281 | .400 |
| 2 | 2.375 | 0.109 | 0.154 | 0.218 | .343 | .436 |
| 2 1/2 | 2.875 | 0.120 | 0.203 | 0.276 | .375 | .552 |
| 3 | 3.500 | 0.120 | 0.216 | 0.300 | .438 | .600 |
| 3 1/2 | 4.000 | 0.120 | 0.226 | 0.318 | | .636 |
| 4 | 4.500 | 0.120 | 0.237 | 0.337 | .534 | .674 |
| 5 | 5.563 | 0.134 | 0.258 | 0.375 | .625 | .750 |
| 6 | 6.625 | 0.134 | 0.280 | 0.432 | .719 | .864 |
| 8 | 8.625 | 0.148 | 0.322 | 0.500 | .906 | .875 |
| 10 | 10.750 | 0.165 | 0.365 | 0.500 | 1.125 | |
| 12 | 12.750 | 0.180 | 0.375 | 0.500 | 1.312 | |
| 14 | 14.000 | 0.188 | 0.375 | 0.500 | 1.406 | |
| 16 | 16.000 | 0.188 | 0.375 | 0.500 | 1.594 | |
Minimum Wall Thickness on Inspection
Nominal Thickness
Minimum Thickness on Inspection
Nominal Thickness
Minimum Thickness on Inspection
Nominal Thickness
Minimum Thickness on Inspection
in.
mm
in
mm
in
mm
in
mm
in
mm
in
mm
0.068
1.7
0.060
1.5
0.294
7.5
0.257
6.5
0.750
19.0
0.658
16.6
0.068
2.2
0.077
2.0
0.300
7.6
0.262
6.7
0.812
20.6
0.710
18.0
0.091
2.3
0.080
2.0
0.307
7.8
0.269
6.8
0.843
21.4
0.736
18.7
0.095
2.4
0.083
2.1
0.308
7.8
0.270
6.9
0.854
21.7
0.756
19.2
0.113
2.9
0.099
2.5
0.312
7.9
0.273
6.9
0.875
22.2
0.766
19.5
0.119
3.0
0.104
2.6
0.318
8.1
0.278
7.1
0.906
23.0
0.783
20.1
0.125
3.2
0.109
2.8
0.322
8.2
0.282
7.2
0.937
23.8
0.820
20.8
0.126
3.2
0.110
2.8
0.330
8.4
0.289
7.3
0.968
24.6
0.847
21.5
0.133
3.4
0.116
2.9
0.337
8.6
0.295
7.5
1.000
25.4
0.875
22.2
0.140
3.6
0.122
3.1
0.343
8.7
0.300
7.6
1.031
26.2
0.902
22.9
0.145
3.7
0.127
3.2
0.344
8.7
0.301
7.6
1.062
27.0
0.929
23.6
0.147
3.7
0.129
3.3
0.358
9.1
0.313
8.0
1.083
27.8
0.956
24.3
0.154
3.9
0.135
3.4
0.365
9.3
0.319
8.1
1.125
28.6
0.984
25.0
0.156
4.0
0.136
3.5
0.375
9.5
0.328
8.3
1.156
29.4
1.012
25.7
0.179
4.5
0.157
4.0
0.382
9.7
0.334
8.5
1.218
30.9
1.066
27.1
0.187
43.7
0.164
4.2
0.400
10.2
0.350
8.9
1.250
31.8
1.094
27.8
0.188
4.8
0.164
4.2
0.406
10.3
0.355
9.0
1.281
32.5
1.121
28.5
0.191
4.9
0.167
4.2
0.432
10.4
0.378
9.6
1.312
33.3
1.148
29.2
0.200
5.1
0.175
4.4
0.436
11.1
0.382
9.7
1.343
34.1
1.175
29.8
0.203
5.2
0.178
4.5
0.437
11.1
0.382
9.7
1.375
34.9
1.203
30.6
0.216
5.5
0.189
4.8
0.438
11.1
0.383
9.7
1.406
35.7
1.230
31.2
0.218
5.5
0.191
4.9
0.500
12.7
0.438
11.1
1.436
36.5
1.258
32.0
0.219
5.6
0.192
4.9
0.531
13.5
0.465
11.8
1.500
36.1
1.312
33.3
0.226
5.7
0.196
5.0
0.552
14.0
0.483
12.3
1.531
38.9
1.340
34.0
0.237
6.0
0.207
5.2
0.562
14.3
0.492
12.5
1.562
39.7
1.367
34.7
0.250
6.4
0.219
5.6
0.593
15.1
0.519
13.2
1.593
40.5
1.394
35.4
0.258
6.6
0.226
5.7
0.600
15.2
0.525
13.3
1.750
44.5
1.531
38.9
0.276
7.0
0.242
6.1
0.625
15.9
0.547
13.9
1.781
45.2
1.558
39.6
0.277
7.0
0.242
6.1
0.656
16.6
0.573
14.6
1.812
46.0
1.586
49.3
0.279
7.1
0.244
6.2
0.674
17.1
0.590
15.0
1.968
50.0
1.772
43.7
0.280
7.1
0.245
6.2
0.687
17.4
0.601
15.3
2.062
52.4
1.804
45.8
0.281
7.1
0.246
6.2
0.719
18.3
0.629
16.0
2.343
59.5
2.050
52.1
Stainless Steel Square Pipe Chemical Composition
| | | | | | | | | | | | | |
| --- | --- | --- | --- | --- | --- | --- | --- | --- | --- | --- | --- | --- |
| STAINLESS STEEL PIPE GRADES | UNS | C | Mn | P | S | Si | Cr | Ni | Mo | Ti | Nb | N |
| TP304 | S30400 | 0.08 | 2 | 0.045 | 0.03 | 1 | 18.0-20.0 | 8.0-11.0 | | | | |
| TP304L | S30403 | 0.035 | 2 | 0.045 | 0.03 | 1 | 18.0-20.0 | 8.0-13.0 | | | | |
| TP316 | S3160 | 0.08 | 2 | 0.045 | 0.03 | 1 | 16.0-18.0 | 11.0-14.0 | 2.0-3.0 | | | |
| TP316L | S31603 | 0.035 | 2 | 0.045 | 0.03 | 1 | 16.0-18.0 | 10.0-14.0 | 2.0-3.0 | | | |
Stainless Steel Square Pipe Mechanical Properties
Material
Heat
Temperure
Tensile Strength
Yield Strength
Elongation %, Min
Treatment
Min.
Ksi (MPa), Min.
Ksi (MPa), Min.
º F(º C)
TP304
Solution
1900 (1040)
75(515)
30(205)
35
TP304L
Solution
1900 (1040)
70(485)
25(170)
35
TP316
Solution
1900(1040)
75(515)
30(205)
35
TP316L
Solution
1900(1040)
70(485)
25(170)
35
Industries We
Serve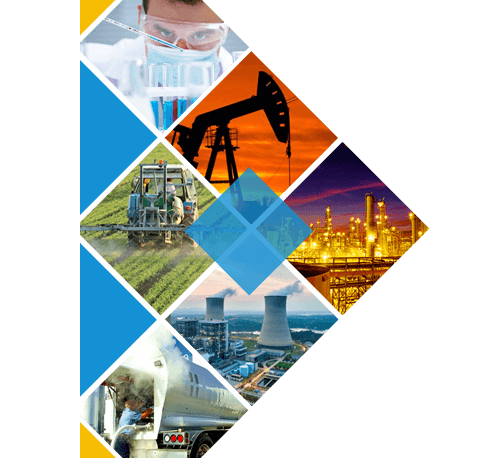 Chemical Research Industries
Petroleum and Gas Industries
Agriculture Engineering Industries
Mechanical Engineering Industries
Civil Engineering Industries