ASME SS 310H Pipes, ASTM A213 Stainless Steel TP310H Seamless Tubing, UNS S31009 Pipes in India
Bhawal Steel Agency manufactures various products related to stainless steel, and SS 310H is one of its types. SS 310H is UNS s31009. It has high carbon content, which makes it useful for high carbon applications. This grade of stainless steel offers high resistance to oxidation at high temperatures. Due to carbide precipitation, the alloy grade cannot be used above 900 °F
The SS 310H welded pipes have unmatched specifications, due to which they are beneficial. The pipes have high corrosion resistance, stress corrosion crack resistance, oxidation resistance, acidic environment resistance, crevice resistance and good strength. The pipes are mainly and effectively used in power generation and petrochemical industries.
Bhawal Steel Agency performs various material quality testing to ensure its quality before packaging it to the clients overseas. Tests such as hardness test, positive material identification, mechanical test, pitting resistance test, flaring test, macro and micro test, analysis by using chemicals and destructive test.
The ASTM A312 TP 310 stainless steel is a medium carbon austenitic stainless steel appropriate for high pressure and high-temperature applications. ASME A213 and ASME a312 are two examples of differing requirements. Bhawal Steel Agency Corporation manufactures a variety of pipes, including ASME SA 312 TP 310 pipes and others. The pipes and tubes can withstand temperatures of up to 1035°C for intermittent duty and up to 1150°C for continuous use. The ASTM A213 TP 310 tube has 24% chromium, 19% nickel, sulphur, phosphorus, silicon, manganese, and carbon, among other elements, to maintain the upstream performance of these steel pipes. The specification standards of these pipe fittings are available as ASTM A 312 ASME SA 312 / ASTM A 358 ASME SA 358, and custom-made standards are made available for our esteemed clients.
310H Stainless Steel Pipe Specification
TP310H SS Specification
Stainless Steel 310H, ASTM A312 Stainless Steel
SS UNS S31009 Pipe
310h Stainless Steel Pipe
ASTM A312 TP 310H Stainless Steel Seamless Pipe Size
4 to 219mm W. T.: 0.5 to 20mm
SS 310H Welded Pipe Size
5.0 mm – 1219.2 mm
SA213 TP 310H EFW Pipe size
5.0 mm – 1219.2 mm
Alloy 310H Pipes Pipe Swg & Bwg
10 Swg., 12 Swg., 14 Swg., 16 Swg., 18 Swg., 20 Swg.
SA312 TP310H Pipe Schedule
SCH5, SCH10, SCH10S, SCH20, SCH30, SCH40, SCH40S, STD, SCH80, XS, SCH60, SCH80, SCH120, SCH140, SCH160, XXS
SS UNS S31009 Swg & Bwg
10 Swg., 12 Swg., 14 Swg., 16 Swg., 18 Swg., 20 Swg.
310h Stainless Steel Tube wall thickness
0.020" –0.220", (special wall thicknesses available)
SS UNS S31009 Length
Single Random, Double Random, Standard & Cut length Pipe & Tube
ASTM A312 TP310H Finish
Polished, AP (Annealed & Pickled), BA (Bright & Annealed), MF
TP310H Form
Round, Hydraulic, 'U' bent or Hollow,LSAW, Boiler, Straight Pipe, Clad Pipe, Rectangular, Square Pipe Etc
Stainless Steel 310H Type
Welded, Seamless, ERW, EFW, Fabricated Pipe, 'U' bent or Hollow, Hydraulic, LSAW, Boiler, Straight Tube, Tube Coil, Round, Rectangular, Square Tube etc
SS UNS S31009 End
Plain End, Beveled End, Treaded Pipe
ASTM A312 TP 310H Stainless Steel Marking
All 310h Stainless Steel Pipe are marked as follows: Standard, Grade, OD, Thickness, Length, Heat No. (Or according to the customer's request.)
UNS S31009 Application
Oil Pipe & Tube, Gas Pipe & Tube, Fluid Pipe & Tube, Boiler Pipe & Tube, Heat exchanger Tube
ASTM A312 Stainless Steel Value Added Service
Draw & Expansion as per required Size & Length, Polish (Electro & Commercial) Annealed & Pickled Bending, Machining Etc.
310H Steel Specialize in

SS TP310H Large Diameter Pipe
TP310H SS Capillary Tube
ASTM A 312 SS 310H Heat Exchanger &
ASTM A 358 SS 310H Condenser Tube

ASTM A 312 SS 310H Test Certificate
Manufacturer Test Certificate
Laboratory Test Certificate from Govt. Approved Lab.
Under Third Party Inspection
Manufacturers of 310h Stainless Steel Pipe

Kobe Special Tube, Japan
Sumitomo Metals, Japan
Nippon Steel Corporation, Japan
Sanyo Special Steel, Japan
Tubacex Tubos Inoxidables S.A., Spain
Schoeller Bleckmann, Austria
Seah Steel Corporation, Korea

We can also cut, thread, and groove 310h Stainless Steel Pipe to meet your specifications. Pipe Dimension ANSI/ ASME B36.10, B36.19, B2.1
310h Stainless Steel Pipe Sizes
| 1/8" IPS(.405" O.D.) | 3 1/2" IPS( 4.000" O.D.) |
| --- | --- |
| SCH 40, 80 | SCH 10, 40, 80, 160, XXH |
| 1/4" IPS(.540" O.D.) | 4" IPS(4.500" O.D.) |
| SCH 10, 40, 80 | SCH 10, 40, 80, 160, XXH |
| 3/8" IPS(.675" O.D.) | 5" IPS( 5.563" O.D.) |
| SCH 10, 40, 80 | SCH 10, 40, 80, 160, XXH |
| 1/2" IPS(.840" O.D.) | 6" IPS(6.625" O.D.) |
| SCH 5, 10, 40, 80, 160, XXH | SCH 5, 10, 40, 80, 120, 160, XXH |
| 3/4" IPS(1.050" O.D.) | 8 " IPS(8.625" O.D.) |
| SCH 10, 40, 80, 160, XXH | SCH 5, 10, 40, 80, 120, 160, XXH |
| 1" IPS:(1.315′ O.D.) | 10" IPS(10.750" O.D.) |
| SCH 5, 10, 40, 80, 160, XXH | SCH 10, 20, 40, 80 (.500), TRUE 80(.500) |
| 1-1/4" IPS(1.660" O.D.) | 12" IPS(12.750" O.D.) |
| SCH 10, 40, 80, 160, XXH | SCH 10, 20, 40(.375), TRUE40(.406), SCH80(.500) |
| 1-1/2" IPS(1.900" O.D.) | 14" IPS(14.000" O.D.) |
| SCH 10, 40, 80, 160, XXH | SCH10 (.188), SCH40 (.375) |
| 2" IPS(2.375" O.D.) | 16" IPS(16.000" O.D.) |
| SCH 10, 40, 80, 160, XXH | SCH10(.188), SCH40(.375) |
| 2 1/2" IPS(2.875" O.D.) | 18" IPS (18.000" O.D.) |
| SCH 10, 40, 80, 160, XXH | SCH-40 (.375) |
| 3" IPS( 3.500" O.D.) | |
| SCH 5, 10, 40, 80, 160, XXH | |
Industries We
Serve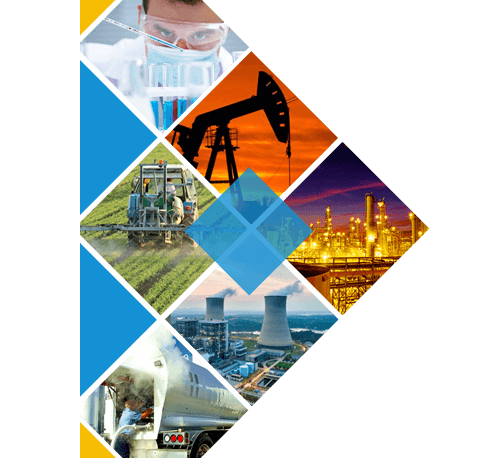 Chemical Research Industries
Petroleum and Gas Industries
Agriculture Engineering Industries
Mechanical Engineering Industries
Civil Engineering Industries