28 Sanicro ERW Pipes, Alloy 28 Tubing, ASTM B668 Sanicro 28 Seamless Pipes, UNS N08028 Pipes, DIN 1.4563 Tubes
Sanicro 28 tubing is made by Bhawal Steel Agency and is known for its high corrosive resisting characteristics and adaptability to various conditions. By removing defective items, the team of professional workers never allows the production processes to slow down.
Sanicro 28 is a high-end alloy with multi-directed austenitic stainless steel, which finds its high use across high temperature and cryogenic environments. Sanicro 28 material grade has various properties, including resistance to caustic and acidic environments. The steel has much higher qualities than some other austenitic stainless steel, including excellent resistance to pitting and oxidation corrosion, good weldability and fabrication properties, and excellent resistance to general corrosion and stress corrosion cracking. The seamless tube and pipes standards are ASTM B 668, EN 10216-5, SEW 400 (Feb 1991), SS 14 25 84, NFA 49-217. Whereas plate, sheet, and strips comprise ASTM B 709, EN 10088-2, SS 14 25 84 as the standard grade. Being high resistance from corrosion, Sanicro 28 is highly selected for heat exchangers across nuclear power plants. The performance of Sanicro 28 can be a good choice across seawater where grades such as CuNi and bimetallic tubes and coated carbon steel tubes cannot perform well due to high corrosion. Sanicro 28 is the most used metallic material for evaporators tubes, heat exchangers, producing tubing, casing, liners in deep, sour gas wells, piping for transporting of corrosive oils, deep oils and gas wells, etc.
Several tests are involved in supervising the entire product range, such as mechanical testings, flaring tests, micro and macro tests, hardness tests, chemical tests, etc., in satisfying our valuable clients.
Sanicro 28 tubing Specification
Incoloy Alloy N08028 Specification
UNS N08028, ASTM B668 Sanicro 28
Alloy 28 Pipe
ASTM B668 Sanicro 28 Seamless Tube
WNR 1.4563 Seamless Pipe Size
4 to 219mm W. T.: 0.5 to 20mm
ASTM B668 Alloy 28 Welded Pipe Size
5.0 mm – 1219.2 mm
Grade 1.4563 EFW Pipe size
5.0 mm – 1219.2 mm
EN X1NiCrMoCuN31-27-4 Tube Swg & Bwg
10 Swg., 12 Swg., 14 Swg., 16 Swg., 18 Swg., 20 Swg.
Sanicro 28 schedule 10 Pipe Schedule
SCH5, SCH10, SCH10S, SCH20, SCH30, SCH40, SCH40S, STD, SCH80, XS, SCH60, SCH80, SCH120, SCH140, SCH160, XXS
Alloy 28 schedule 40 Seamless Tube Size
3.35 mm OD To 101.6 mm OD
ASTM B668 Alloy 28 Welded Tube Size
6.35 mm OD To 152 mm OD
Alloy 28 Swg & Bwg
10 Swg., 12 Swg., 14 Swg., 16 Swg., 18 Swg., 20 Swg.
Sanicro 28 Tube wall thickness
0.020" –0.220", (special wall thicknesses available)
Incoloy Alloy 28 Length
Single Random, Double Random, Standard & Cut length Pipe & Tube
Sanicro 28 ASTM B668 Finish
Polished, AP (Annealed & Pickled), BA (Bright & Annealed), MF
Sanicro UNS N08028 Form
Round, Hydraulic, 'U' bent or Hollow,LSAW, Boiler, Straight Pipe, Clad Pipe, Rectangular, Square Pipe Etc
UNS N08028 Type
Welded, Seamless, ERW, EFW, Fabricated Pipe, 'U' bent or Hollow, Hydraulic, LSAW, Boiler, Straight Tube, Tube Coil, Round, Rectangular, Square Tube etc
Incoloy Alloy 28 End
Plain End, Beveled End, Treaded Pipe & Tube
WNR 1.4563 Marking
All ASTM B668 Sanicro 28 Seamless Tube are marked as follows: Standard, Grade, OD, Thickness, Length, Heat No. (Or according to the customer's request.)
sb668 n08028 Application
Oil Pipe & Tube, Gas Pipe & Tube, Fluid Pipe & Tube, Boiler Pipe & Tube, Heat exchanger Tube
ASTM B668 Sanicro 28 Value Added Service
Draw & Expansion as per required Size & Length, Polish (Electro & Commercial) Annealed & Pickled Bending, Machining Etc.
Sanicro 28 uns n08028 Specialize in

Incoloy 28 Sch 80S Large Diameter Pipe
Incoloy Alloy N08028 Capillary Tube
Sanicro 28 alloy Heat Exchanger &
uns n08028 alloy 28 Condenser Tube

Sanicro 28 alloy Test Certificate
Manufacturer Test Certificate
Laboratory Test Certificate from Govt. Approved Lab.
Under Third Party Inspection
Our stockyad location for fast delivery within India
Ahmedabad, Agra, Dhanbad, Tirunelveli, Bengaluru, Chennai, Mumbai, Hyderabad, Bhubaneswar, Noida, Pimpri-Chinchwad, Shivamogga, Coimbatore, Thiruvananthapuram, Tiruchirappalli, Pune, Navi Mumbai
Manufacturers of Sanicro 28 Pipe

Kobe Special Tube, Japan
Sumitomo Metals, Japan
Nippon Steel Corporation, Japan
Sanyo Special Steel, Japan
Tubacex Tubos Inoxidables S.A., Spain
Schoeller Bleckmann, Austria
Seah Steel Corporation, Korea

We can also cut, thread, and groove Sanicro 28 Pipe to meet your specifications. Pipe Dimension ANSI/ ASME B36.10, B36.19, B2.1
Sanicro 28 Pipe Sizes
| 1/8" IPS(.405" O.D.) | 3 1/2" IPS( 4.000" O.D.) |
| --- | --- |
| SCH 40, 80 | SCH 10, 40, 80, 160, XXH |
| 1/4" IPS(.540" O.D.) | 4" IPS(4.500" O.D.) |
| SCH 10, 40, 80 | SCH 10, 40, 80, 160, XXH |
| 3/8" IPS(.675" O.D.) | 5" IPS( 5.563" O.D.) |
| SCH 10, 40, 80 | SCH 10, 40, 80, 160, XXH |
| 1/2" IPS(.840" O.D.) | 6" IPS(6.625" O.D.) |
| SCH 5, 10, 40, 80, 160, XXH | SCH 5, 10, 40, 80, 120, 160, XXH |
| 3/4" IPS(1.050" O.D.) | 8 " IPS(8.625" O.D.) |
| SCH 10, 40, 80, 160, XXH | SCH 5, 10, 40, 80, 120, 160, XXH |
| 1" IPS:(1.315′ O.D.) | 10" IPS(10.750" O.D.) |
| SCH 5, 10, 40, 80, 160, XXH | SCH 10, 20, 40, 80 (.500), TRUE 80(.500) |
| 1-1/4" IPS(1.660" O.D.) | 12" IPS(12.750" O.D.) |
| SCH 10, 40, 80, 160, XXH | SCH 10, 20, 40(.375), TRUE40(.406), SCH80(.500) |
| 1-1/2" IPS(1.900" O.D.) | 14" IPS(14.000" O.D.) |
| SCH 10, 40, 80, 160, XXH | SCH10 (.188), SCH40 (.375) |
| 2" IPS(2.375" O.D.) | 16" IPS(16.000" O.D.) |
| SCH 10, 40, 80, 160, XXH | SCH10(.188), SCH40(.375) |
| 2 1/2" IPS(2.875" O.D.) | 18" IPS (18.000" O.D.) |
| SCH 10, 40, 80, 160, XXH | SCH-40 (.375) |
| 3" IPS( 3.500" O.D.) | |
| SCH 5, 10, 40, 80, 160, XXH | |
Sanicro 28 Tube Sizes
| Wall | Sizes ( O.D.) |
| --- | --- |
| .010 | 1/16" , 1/8" , 3/16" |
| .020 | 1/16" , 1/8" , 3/16" , 1/4" , 5/16" , 3/8" |
| .012 | 1/8" |
| .016 | 1/8" , 3/16" |
| .028 | 1/8" , 3/16" , 1/4" , 5/16" , 3/8" , 1/2" , 3/4" , 1" , 1 1/2" , 2" |
| .035 | 1/8" , 3/16" , 1/4" , 5/16" , 3/8" , 7/16" , 1/2" , 16" , 5/8" , 3/4" , 7/8" , 1" , 1 1/4" , 1 1/2" , 1 5/8" , 2" , 2 1/4" |
| .049 | 3/16" , 1/4" , 5/16" , 3/8" , 1/2" , 16" , 5/8" , 3/4" , 7/8" , 1" , 1 1/8" , 1 1/4" , 1 1/2" , 1 5/8" , 2" , 2 1/4" |
| .065 | 1/4" , 5/16" , 3/8" , 1/2" , 16" , 5/8" , 3/4" , 7/8" , 1" , 1 1/4" , 1 1/2" , 1 5/8" , 1 3/4" , 2" , 2 1/2" , 3" |
| .083 | 1/4" , 3/8" , 1/2" , 5/8" , 3/4" , 7/8" , 1" , 1 1/4" , 1 1/2" , 1 5/8" , 1 7/8" , 2" , 2 1/2" ,3" |
| .095 | 1/2" , 5/8" , 1" , 1 1/4" , 1 1/2" , 2" |
| .109 | 1/2" , 3/4" , 1" , 1 1/4" , 1 1/2" , 2" |
| .120 | 1/2" , 5/8" , 3/4" , 7/8" , 1" , 1 1/4" , 1 1/2" , 2" , 2 1/4" , 2 1/2" , 3" |
| .125 | 3/4" , 1" , 1 1/4" , 1 1/2" , 2" , 3" , 3 1/4" |
| .134 | 1" |
| .250 | 3" |
| .375 | 3 1/2" |
Sanicro 28 Pipe & Tube composition
| | | | | | | | | | | |
| --- | --- | --- | --- | --- | --- | --- | --- | --- | --- | --- |
| Grade | C % | Si ≤ % | Mn ≤ % | P ≤ % | S ≤ % | Cr % | Mo % | Ni % | N % | Cu % |
| Alloy 28 | ≤ 0.02 | 0.70 | 2.00 | 0.03 | 0.01 | 26.0-28.0 | 3.00-4.00 | 30.0-32.0 | ≤ 0.11 | 0.70-1.50 |
Sanicro 28 Pipe & Tube mechanical properties
Tensile strength Rm
N/mm²
0.2% Yield strength Rp
≥ N/mm²
Elongation A5
≥ %
Hardness HB 30
≤ HB
Modulus of elasticity
kN/mm²
500-750
220
35/30
230
195
Equivalent Grades for Alloy 28 EFW Tube
| | | | |
| --- | --- | --- | --- |
| STANDARD | UNS | WERKSTOFF NR. | EN |
| SANICRO 28® | N08028 | 1.4563 | X1NiCrMoCuN31-27-4 |
Industries We
Serve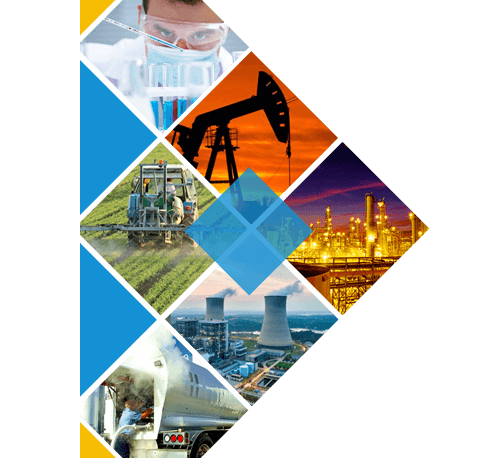 Chemical Research Industries
Petroleum and Gas Industries
Agriculture Engineering Industries
Mechanical Engineering Industries
Civil Engineering Industries