Supplier of API 5L Grade B ERW Pipe in India, Get price list of API 5L Grade B Pipe, API 5L Gr B ERW Pipe.
Bhawal Steel Agency is engaged to manufacture and supply API 5L grade X60, X42, X52, X56, X65, X70, X80 grades of pipes and custom-made specifications according to the clients. These steel pipes are found utilization across many industries, and we are the popular dealers of following API 5L pipe grades. API 5L X60 specifies the tubes suitable for conveying gas, water, and oil and natural gas sectors. These 4L seamless and welded steel line pipes comprise belled end pipes, plain end, threaded end, and pipe ends utilized with special couplings. ASTM A106 Grade A and B pipes aren't interchangeable with API 5L grades. API 5L X grades have a higher degree of indispensability; rolled rates are not acceptable, and reoperation is not permitted. Toughness tests for sour services and higher pressure and temperature settings are also given for special consideration of this alloy. API 5L x60 has good chemical properties, and the included substances are carbon up to 0.28%, manganese up to 1.2%, phosphorus up to 0.03%, sulfur and others. Whereas the addition of manganese results of their potential tend to segregate, they have a lower impact strength. The sulfur content is kept as low as 0.007% due to the minimum requirement needed. Ingots, blooms, coils, sheets or plates could also be constructed through elemental oxygen, furnace, or combinational with the ladle refining procedures.
The applications that benefit API 5L grades are gas and oil transportations, long pipelines, sour services, etc. API 5L specifies product level as PS 1 and PS2 seamless and welded steel and often utilized natural and petroleum gas transportation. And offshore service applications. PS 2, steel can be killed and melted along according to acceptable grain practices. API 5l Gr X60 can withstand a hydrostatic test without leakage through the weld seam or the pipe body. Jointers do not need hydrostatic tests, provided sections are already tested for use. For the Bend test, No cracks shall occur to any edge of the test piece, and also, no entrance of the weld needs to happen.
Specification
Standard
API 5L Grade B
Product Specification Level
API 5L Product Specification Level 2
API 5L Product Specification Level 1
Sizes
Np Sizes 1/2" to Sizes 48 upto Other Daimeter.
WT - Sch 10 to 160, XS, STD, XXS.
Service

Sand Blasting
ARO
Tar Epoxy
Annealed
Galvanizing
3LPE
Machining etc.
Bending
Heat Treatment

Type
ERW /Seamless / Fabricated / Welded / CDW
Other stockist
JSL, MSL,ISMT, BAO, USL, Lontrin, TNRS, SMTM, and Wuxi
Applications
Petrochemicals, Oil Refineries, Pressure Vessels, Power Generation, Sugar, Steel, Boiler Equipments
Test Methods

Hydrostatic test
Flattening test
DWT test for PSL2 pipe
CVN impact test for PSL2 pipe (including pipe body tests, pipe weld and HAZ tests)
Guided-bend test
Bend test

Length
Double Random, Single Random, Any Sizes - 12 Meters
End
Screwed, Bevel, Plain, Threaded
Thickness
Schedule 40, 80, 160, XS, XXS
ITEM
NO.
Pipe Type
Steel Grade
OD
(Inch)
WT
OD
(mm)
WT
(mm)
Length
(m)
QUANTITY
(m)
Pcs
Tons
(t)
FOB Price
(usd/t)
1
SEAMLESS STEEL PIPE
API 5L PSL1
GR.B
1/2
SCH40
21.3
2.77
6
4680
780
5.92
$810.47
2
3/4
SCH40
26.7
2.87
6
2340
390
3.95
$677.13
3
3/4
SCH80
26.7
3.91
6
1872
312
4.11
$677.13
4
1
SCH40
33.4
3.38
6
1170
195
2.93
$632.69
5
1 1/4
SCH80
42.2
4.85
6
2340
390
10.45
$558.61
6
1 1/4
SCH40
42.2
3.56
6
6930
1155
23.51
$543.80
7
2
SCH40
60.3
3.91
6
4914
819
26.72
$558.61
8
2 1/2
SCH40
73
5.16
6
162
27
1.40
$543.80
9
2 1/2
SCH80
73
7.01
6
2340
390
26.70
$528.98
10
3
SCH40
88.9
5.49
6
1872
312
21.14
$528.98
11
3
SCH80
88.9
7.62
6
2340
390
35.74
$521.57
12
4
SCH40
114.3
6.02
6
5148
858
82.76
$528.98
13
4
SCH80
114.3
8.56
6
5148
858
114.91
$514.17
14
5
SCH80
141.3
9.53
6
2340
390
72.47
$514.17
15
6
SCH80
168.3
10.97
6
5382
897
229.08
$521.57
16
10
SCH STD
273
9.27
6
180
30
10.85
$521.57
17
10
SCH80
273
15.09
6
90
15
8.64
$521.57
Total
8208
681.276
 
API 5L Grade B Carbon Steel Pipe Tensile Strength
Yield Properties a
R t0,5 PSI Min
Elongational
(in 2in Af % min)
Tensile Properties grade a
Rm PSI Minimum
Tensile Properties grade b
Rm PSI Minimum
Gr A
31,500
c
48,600
48,600
Gr B
36,500
c
60,200
65,200
API 5l Grade B Psl2 Schedule Chart
NPS
(in)
OD
(in)
SCH
SCH 10
SCH 20
SCH 30
SCH STD
SCH 40
SCH 60
SCH XS
SCH 80
SCH 100
SCH 120
SCH 140
SCH 160
SCH XXS
Wall Thickness (in)
1/8
0.405
0.068
0.068
0.095
0.095
1/4
0.540
0.088
0.088
0.119
0.119
3/8
0.675
0.091
0.091
0.126
0.126
1/2
0.840
0.109
0.109
0.147
0.147
0.187
0.294
3/4
1.050
0.113
0.113
0.154
0.154
0.219
0.308
1
1.315
0.133
0.133
0.179
0.179
0.250
0.358
1 1/4
1.660
0.140
0.140
0.191
0.191
0.250
0.382
1 1/2
1.900
0.145
0.145
0.200
0.200
0.281
0.400
2
2.375
0.154
0.154
0.218
0.218
0.344
0.436
2 1/2
2.875
0.203
0.203
0.276
0.276
0.375
0.552
3
3.500
0.216
0.216
0.300
0.300
0.438
0.600
3 1/2
4.000
0.226
0.226
0.318
0.318
4
4.500
0.237
0.237
0.337
0.337
0.438
0.531
0.674
5
5.563
0.258
0.258
0.375
0.375
0.500
0.625
0.750
6
6.625
0.280
0.280
0.432
0.432
0.562
0.719
0.864
8
8.625
0.250
0.277
0.322
0.322
0.406
0.500
0.500
0.594
0.719
0.812
0.906
0.875
10
10.750
0.250
0.307
0.365
0.365
0.500
0.500
0.594
0.719
0.844
1.000
1.125
1.000
12
12.750
0.250
0.330
0.375
0.406
0.562
0.500
0.688
0.844
1.000
1.125
1.312
1.000
14
14.000
0.250
0.312
0.375
0.375
0.438
0.594
0.500
0.750
0.938
1.094
1.250
1.406
16
16.000
0.250
0.312
0.375
0.375
0.500
0.656
0.500
0.844
1.031
1.219
1.438
1.594
18
18.000
0.250
0.312
0.438
0.375
0.562
0.750
0.500
0.938
1.156
1.375
1.562
1.781
20
20.000
0.250
0.375
0.500
0.375
0.594
0.812
0.500
1.031
1.281
1.500
1.750
1.969
22
22.000
0.250
0.375
0.500
0.375
0.875
0.500
1.125
1.375
1.625
1.875
2.125
24
24.000
0.250
0.375
0.562
0.375
0.688
0.969
0.500
1.219
1.531
1.812
2.062
2.344
30
30.000
0.312
0.500
0.625
0.375
0.500
32
32.000
0.312
0.500
0.625
0.375
0.688
34
34.000
0.312
0.500
0.625
0.375
0.688
36
36.000
0.312
0.500
0.625
0.375
0.750
42
42.000
0.500
0.625
0.375
0.750
API 5L Grade B PSL1 Material Pressure Temperature Rating
NPS
OD
SCH
WT (mm)
Temp. (°C)
204
260
Allowable Stress (MPa)
137.9
130.3
Maximum Allowable Stress (MPa)
1/2
21.3
STD
40
2.77
34.5
32.6
3/4
26.7
STD
40
2.87
28.1
26.5
XS
80
3.91
39.4
37.2
1
33.4
STD
40
3.38
26.3
24.8
XS
80
4.55
36.3
34.3
1.1/4
42.2
STD
40
3.56
21.6
20.4
XS
80
4.85
30.2
28.5
160
6.35
40.6
38.4
1.1/2
48.3
STD
40
3.68
19.4
18.4
XS
80
5.08
27.4
25.9
160
7.14
39.8
37.6
2
60.3
STD
40
3.91
16.4
15.5
XS
80
5.54
23.7
22.4
160
8.74
38.9
36.8
2.1/2
73
STD
40
5.16
17.9
17
XS
80
7.01
24.8
23.5
160
9.53
34.7
32.8
3
88.9
STD
40
5.49
15.6
14.7
XS
80
7.62
22
20.8
160
11.13
33.1
31.3
4
114.3
STD
40
6.02
13.2
12.5
XS
80
8.56
19.1
18
120
11.13
25.2
23.8
160
13.49
31
29.3
XXS
17.12
40.4
38.2
5
141.3
STD
40
6.55
11.6
10.9
XS
80
9.53
17.1
16.1
120
12.7
23.1
21.9
160
15.88
29.4
27.8
XXS
19.05
35.9
33.9
6
168.3
STD
40
7.11
10.5
9.9
XS
80
10.97
16.5
15.6
120
14.27
21.8
20.6
XXS
160
18.26
28.3
26.8
8
219.1
20
6.35
7.1
6.7
30
7.04
7.9
7.5
STD
40
8.18
9.3
8.7
60
10.31
11.7
11.1
XS
80
12.7
14.6
13.8
100
15.09
17.5
16.5
120
18.26
21.4
20.2
140
20.62
24.3
23
XXS
22.23
26.4
24.9
160
23.01
27.4
25.8
10
273.1
20
6.35
5.7
5.4
30
7.8
7
6.6
STD
40
9.27
8.4
7.9
XS
60
12.7
11.6
11
80
15.09
13.9
13.1
100
18.26
16.9
16
120
21.44
20
18.9
XXS
140
25.4
24
22.7
160
28.58
27.3
25.8
12
323.9
20
6.35
4.8
4.5
30
8.38
6.4
6
STD
9.53
7.2
6.9
40
10.31
7.9
7.4
XS
12.7
9.7
9.2
60
14.27
11
10.4
80
17.48
13.5
12.8
100
21.44
16.8
15.8
XXS
120
25.4
20
18.9
140
28.58
22.7
21.4
160
33.32
26.8
25.3
14
355.6
10
6.35
4.4
4.1
20
7.92
5.5
5.2
STD
30
9.53
6.6
6.2
40
11.13
7.7
7.3
XS
12.7
8.8
8.4
60
15.09
10.6
10
80
19.05
13.4
12.7
100
23.83
17
16
120
27.79
20
18.9
140
31.75
23
21.7
160
35.71
26.1
24.6
16
406.4
10
6.35
3.8
3.6
20
7.92
4.8
4.5
STD
30
9.53
5.8
5.4
XS
40
12.7
7.7
7.3
60
16.66
10.2
9.6
80
21.44
13.2
12.5
100
26.19
16.3
15.4
120
30.96
19.4
18.4
140
36.53
23.1
21.9
160
40.49
25.8
24.4
18
457
10
6.35
3.4
3.2
20
7.92
4.2
4
STD
9.53
5.1
4.8
XS
30
11.13
6
5.7
12.7
6.8
6.5
40
14.27
7.7
7.3
60
19.05
10.4
9.8
80
23.83
13.1
12.3
100
29.36
16.2
15.3
120
34.93
19.5
18.4
140
39.67
22.3
21.1
160
45.24
25.7
24.3
20
508
10
6.35
3
2.9
STD
20
9.53
4.6
4.3
XS
30
12.7
6.1
5.8
40
15.09
7.3
6.9
60
20.62
10.1
9.5
80
26.19
12.9
12.2
100
32.54
16.2
15.3
120
38.1
19.1
18.1
140
44.45
22.5
21.3
160
50.01
25.5
24.1
24
610
10
6.35
2.5
2.4
STD
20
9.53
3.8
3.6
XS
12.7
5.1
4.8
30
14.27
5.7
5.4
40
17.48
7.1
6.7
60
24.61
10
9.5
80
30.96
12.7
12
100
38.89
16.1
15.2
120
46.02
19.2
18.2
140
52.37
22
20.8
160
59.54
25.3
23.9
Grade B Dsaw Pipe Tolerance Specification
Tolerance on dimension
OD Tolerance
WT Tolerance
A, B
X42 ~ X70
D<60.3mm
+0.41/-0.40mm
D<73mm
+20%/-12.5%
D<73mm
+15%/-12.5%
D>=60.3mm
+0.75/-0.40mm
D>=73mm
+15%/-12.5%
D>=73mm
+15%/-12.5%
API 5L Grade b Seamless Pipe Sizes
JSL
MSL
BAO
ISMT
USL
Lontrin
SMTM
TNRS
V&M
Wuzi

API 5L Pipe Sizes in Inch

1/2
1/2
1/2
1/2
-
1/2
1/2
1/2
1/2
1/2
3/4
3/4
3/4
3/4
-
3/4
3/4
3/4
3/4
3/4
1
1
1
1
-
1
1
1
1
1
1.25
1.25
1.25
1.25
-
1.25
1.25
1.25
1.25
1.25
1.5
1.5
1.5
1.5
-
1.5
1.5
1.5
1.5
1.5
2
2
2
2
-
2
2
2
2
2
2.5
2.5
2.5
2.5
-
2.5
2.5
2.5
2.5
2.5
3
3
3
3
-
3
3
3
3
3
3.5
3.5
3.5
3.5
-
3.5
3.5
3.5
3.5
3.5
4
4
4
4
4
4
4
4
4
4
5
5
5
5
5
5
5
5
5
5
6
6
6
6
6
6
6
6
6
6
8
8
8
8
8
8
8
8
8
8
-
10
10
10
10
10
10
10
10
10
-
12
12
-
12
12
12
12
12
12
-
14
14
-
14
14
14
14
14
14
-
16
16
-
-
16
16
16
16
16
-
18
18
-
-
18
18
18
18
18
-
20
20
-
-
20
20
20
20
20
-
-
22
-
-
22
22
22
22
22
-
-
24
-
-
24
24
24
24
24
Equivalent Material Grade Of 5L PSL2 Pipe
| Standard | WELDED | SEAMLESS | Other |
| --- | --- | --- | --- |
| Product Specification Level2 Equivalent | EN 10217-1 P265 | EN 10216-1 P265 | BS 3601 430 |
| Product Specification Level1 Equivalent | EN 10217-1 P265 | EN 10216-1 P265 | BS 3601 430 |
Grade B SAW Pipe Chemical Compatibility Chart
PSL1
PSL2
Gr
C
Mn
P
S
C
Mn
P
S
B
0.27
1.30
0.05
0.03
0.24
1.20
0.020
0.010
A
0.22
0.90
0.03
0.03
0.22
1.20
0.025
0.015
Mechanical Characteristics of API 5L gr. B Erw Pipe
Grade
Yield Strength
Tensile Strength
Elongation
Min
Max
Min
Max
E=1944 A 0.2 / U 0.9
Ksi
MPa
Ksi
MPa
Ksi
MPa
Ksi
MPa
B
35
241
65
448
60
414
110
758
Related Products
Industries We
Serve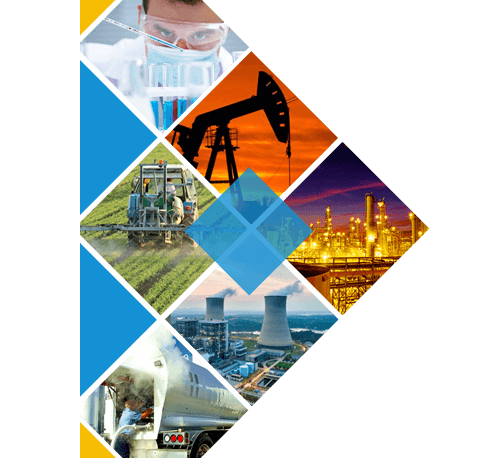 Chemical Research Industries
Petroleum and Gas Industries
Agriculture Engineering Industries
Mechanical Engineering Industries
Civil Engineering Industries