API 5L X56 Seamless Pipe, L390 Pipe and API 5L X56m PSL2 Material, API 5L X56 PSL2 Carbon Steel ERW Pipe Supplier
Bhawal Steel Agency is one of the most astonishing manufacturers, suppliers and stockists of API 5L Gr X56 Pipes. These pipes are highly malleable and robust. This grade has excellent properties and characteristics.
We at Fort Steels make sure that every product we manufacture is made of high quality raw material. We thoroughly test and certify all the products. These pipes are made from a great combination of elements such as molybdenum, chromium, carbon, titanium, etc.
API 5L Gr X56 pipes are used for various applications such as transporting oils, fluids, gases and acids from one place to another. These pipes are in high demand because of its strength and robustness. The tensile and yield strength of these pipes is extremely high. These pipes are famous for having excellent mechanical and chemical properties.
Chemical composition of these pipes includes major amounts of various grades. It includes 1.65% of manganese, 0.45% of silicon, and 0.16% carbon. It also includes small amounts of niobium, phosphorus, sulfur, vanadium, titanium, etc.
The tensile and yield strength of these pipes is high which is why these pipes are applicable in all types of industries. These pipes can bear high heat and resist all types of chemical reactions. The minimum tensile strength of this pipe is 71000 psi 489 Mpa similarly the yield strength of these pipes is 56000 Psi 386 Mpa.
API 5L Gr X56 pipes are highly resistant to corrosion, crevice corrosion and stress cracking. It also provides great protection from oxidation, reduction, and erosion. These pipes have excellent fabricating properties with excellent forming characteristics. These pipes are commonly applicable in industries like petrochemical industries, pharmaceutical industries, paper and pulp industries, etc.
X56 pipe Dimensions Standard And Specification
Standard
API 5L Grade B
Product Specification Level
API 5L Product Specification Level 2
API 5L Product Specification Level 1
Sizes
Np Size 1/2" to Sizes 48 upto Other Daimeter.
WT - Sch 10 to 160, XS, STD, XXS.
Service

Sand Blasting
ARO
Tar Epoxy
Annealed
Galvanizing
3LPE
Machining etc.
Bending
Heat Treatment

Type
ERW /Seamless / Fabricated / Welded / CDW
Other stockist
JSL, MSL,ISMT, BAO, USL, Lontrin, TNRS, SMTM, and Wuxi
Applications
Petrochemicals, Oil Refineries, Pressure Vessels, Power Generation, Sugar, Steel, Boiler Equipments
Test Methods

Hydrostatic test
Flattening test
DWT test for PSL2 pipe
CVN impact test for PSL2 pipe (including pipe body tests, pipe weld and HAZ tests)
Guided-bend test
Bend test

Length
Double Random, Single Random, Any Sizes - 12 Meters
End
Screwed, Bevel, Plain, Threaded
Thickness
Schedule 40, 80, 160, XS, XXS
Carbon Steel API 5L X56 PSL-2 Standards
API 5L PSL 2 X56 Seamless Carbon Steel
Sizes: Out Diameter: 73-630mm, Wall Thickness: 6-35mm
Standard: API 5L
Application: For gas, water, transportation in Petroleum and natural gas industries
API 5L X56 Tube for Structural Purposes
Sizes: Out Diameter: 1-1/4"-16", Wall Thickness: 0.109"-0.562"
Standard: ASTM A53, ASTM A106, ASTM A500/501-98, ASTM A519-98, JIS G3441-1994, JIS G3444-1994, BS EN 10210-1
Application: Used in the general structure and the mechanism, including construction, machinery, transportation
API 5L X56 Boiler Pipe
Sizes: Out Diameter: 6.0mm-114.0mm, Wall Thickness: 1.0mm-15.0mm
Standard: GB3087-1999, ASTM A179, ASTM A106, JIS G3454
Application: Used for manufacturing superheated pipelines, the steam pipe, boiling water tube, flue tube, small flue tube, etc.
API 5L X56 Seamless Steel Tubes for Liquid Service
Sizes: Out Diameter: 19.05-168.3mm, Wall Thickness: 2.31-14.27mm
Standard: GB/T8163-1999, ASTM A53-98, JIS G3452-1998, JIS G3454-1998, ASTM A106, DIN 1629-1984
Application: For conveying of petroleum, gas and other fluids
API 5L X56 Line Pipe
Sizes: Out Diameter: 73-630mm, Wall Thickness: 6-35mm
Standard: API 5L
Application: For gas, water, transportation in Petroleum and natural gas industries
API 5L X56 Drill Pipe
Sizes: Out Diameter: 2-7/8"-6-5/8", Wall Thickness: up to 0.813"
Standard: API 5D
Application: For well drilling
API 5L X56 Petroleum Cracking Tube
Sizes: Out Diameter: 1.315"- 20", Wall Thickness: 0.133"-0.500"
Standard: GB9948-1988
Application: For manufacturing of furnace tubes, heat exchangers and pipelines in refineries
API 5L Gr. B X56 Welded Pipe Tolerance
API 5L X56 Pipe types
API 5L X56 Pipe Size (mm)
Tolerances
Hot rolled API 5L X56 Seamless Pipe
OD
<50
±0.50mm
≥50
±1%
WT
<4
±12.5%
≥4~20
+15%, -12.5%
>20
±12.5%
Cold drawn API 5L X56 Seamless Pipe
OD
6~10
±0.20mm
10~30
±0.40mm
30~50
±0.45
>50
±1%
WT
<1
±0.15mm
>1~3
+ 15%, – 10%
>3
+ 12.5%, – 10%
X56 PSL2 Pipe Schedule Chart
NPS
(in)
Outside Diameter
(in)
API 5L X56 Pipe Schedule
SCH 10
SCH 20
SCH 30
SCH STD
SCH 40
SCH 60
SCH XS
SCH 80
SCH 100
SCH 120
SCH 140
SCH 160
SCH XXS
Wall Thickness (in)
1/8
0.405
0.068
0.068
0.095
0.095
1/4
0.540
0.088
0.088
0.119
0.119
3/8
0.675
0.091
0.091
0.126
0.126
1/2
0.840
0.109
0.109
0.147
0.147
0.187
0.294
3/4
1.050
0.113
0.113
0.154
0.154
0.219
0.308
1
1.315
0.133
0.133
0.179
0.179
0.250
0.358
1 1/4
1.660
0.140
0.140
0.191
0.191
0.250
0.382
1 1/2
1.900
0.145
0.145
0.200
0.200
0.281
0.400
2
2.375
0.154
0.154
0.218
0.218
0.344
0.436
2 1/2
2.875
0.203
0.203
0.276
0.276
0.375
0.552
3
3.500
0.216
0.216
0.300
0.300
0.438
0.600
3 1/2
4.000
0.226
0.226
0.318
0.318
4
4.500
0.237
0.237
0.337
0.337
0.438
0.531
0.674
5
5.563
0.258
0.258
0.375
0.375
0.500
0.625
0.750
6
6.625
0.280
0.280
0.432
0.432
0.562
0.719
0.864
8
8.625
0.250
0.277
0.322
0.322
0.406
0.500
0.500
0.594
0.719
0.812
0.906
0.875
10
10.750
0.250
0.307
0.365
0.365
0.500
0.500
0.594
0.719
0.844
1.000
1.125
1.000
12
12.750
0.250
0.330
0.375
0.406
0.562
0.500
0.688
0.844
1.000
1.125
1.312
1.000
14
14.000
0.250
0.312
0.375
0.375
0.438
0.594
0.500
0.750
0.938
1.094
1.250
1.406
16
16.000
0.250
0.312
0.375
0.375
0.500
0.656
0.500
0.844
1.031
1.219
1.438
1.594
18
18.000
0.250
0.312
0.438
0.375
0.562
0.750
0.500
0.938
1.156
1.375
1.562
1.781
20
20.000
0.250
0.375
0.500
0.375
0.594
0.812
0.500
1.031
1.281
1.500
1.750
1.969
22
22.000
0.250
0.375
0.500
0.375
0.875
0.500
1.125
1.375
1.625
1.875
2.125
24
24.000
0.250
0.375
0.562
0.375
0.688
0.969
0.500
1.219
1.531
1.812
2.062
2.344
30
30.000
0.312
0.500
0.625
0.375
0.500
32
32.000
0.312
0.500
0.625
0.375
0.688
34
34.000
0.312
0.500
0.625
0.375
0.688
36
36.000
0.312
0.500
0.625
0.375
0.750
42
42.000
0.500
0.625
0.375
0.750
API 5L X56 Pipe Standards and Applications
Standards
Grades
Application
API
API 5L
Line pipe for pipeline transportation systems
API 5CT
Tubing and casing for wells
API 5DP
Drill Pipe for well drilling
X56m PSL2 Pipes Material Equivalent
Material Grade
PSL1
L390 or x56
Grade
PSL2
L390Q or X56Q
L390N or X56N
L390M or X56M
X56 Steel Pipes Chemical And Physical Properties
PSL1
PSL2
Grade
P
C
S
Mn
Mn
C
S
P
X56
0.03
0.26
0.03
1.40
1.40
0.22
0.015
0.025
API 5l Grade X56a Minimum Yield Strength
Pipe Grade
Tensile Strength - X56 Pipe Body of Seamless and Welded Pipes PSL 1
SMLS of X56 Welded Pipe
Yield Properties a
Tensile Properties a
Elongation
Tensile Properties b
Rt0,5 PSI Min
Rm PSI Min
(in 2in Af % min)
Rm PSI Min
X56
56,600
71,100
c
71,100
Pipes Grade
Tensile Strength - X56 Pipes Body of SMLS and Welded Pipes PSL 2
Seam of X56 Welded Pipes
Yield Properties a
Tensile Properties a
Ratio a,c
Elongation
Tensile Properties d
Rt0,5 PSI Min
Rm PSI Min
R10,5IRm
(in 2in)
Rm (psi)
Af %
X56N, X56Q, X56M
56,600
79,000
71,100
110,200
0.93
f
71,100
Related Products
Industries We
Serve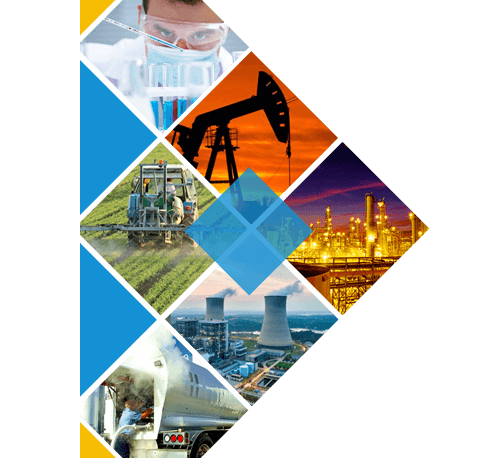 Chemical Research Industries
Petroleum and Gas Industries
Agriculture Engineering Industries
Mechanical Engineering Industries
Civil Engineering Industries