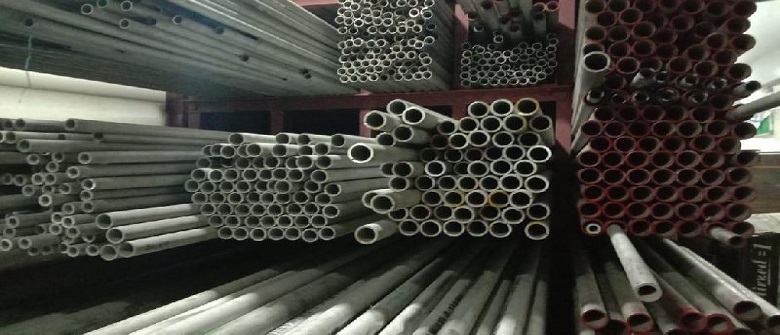 Stainless Steel 201/304/304L/316/316L Seamless steel Pipe, ASTM A312 Stainless Steel Welded Seamless steel pipe
Bhawal Steel Agency is a company known for manufacturing Seamless steel pipe and other steel grade products. Seamless steel alloy pipes is used across liquid petroleum applications in size ranges from 50.8-860mm and thickness is featured from 2.77-100 mm depending upon the applications. We only deal with products designed based on national and international quality standards only and appreciated worldwide.
Seamless steel pipes can be cut, threaded or grooved, and the chosen costing solution includes red and black lacquer, varnish painting, hot dip galvanization, etc. Seamless pipes have customization specifications and can be provided in several different finishes, such as hot finished, cold finished, and semi-finished, depending upon the client's requirements. The seamless steel pipe is a round pipe having a hollow section joint around it. Seamless Steel Pipe is a high carbon version alloy with a carbon proportion of 0.25-0.30%, and other elements such as manganese up to 1%, copper up to 0.4%, and nickel up to 0.4% chromium, and molybdenum. The mechanical properties of seamless steel pipes are also good. It has a thermal conductivity of 20ºC, which equals 51 W/m K, a specific thermal conductivity of 461 J/kg K, and good tensile and yielding strength. Seamless steel pipe which is made of carbon, known as carbon steel or stainless steel ingot and then presented by cold rolling, cold drawing or hot rolling. Seamless pipes can easily withstand high temperatures in cryogenic environments. Due to the property of seamless pipes, they are widely found there applications such as hydraulic cylinders, hydrocarbon industries, refinery industries, hydrocarbon industries, oil and gas industries, like many more.
STAINLESS STEEL SEAMLESS Pipe Specification
STAINLESS STEEL PIPE, STAINLESS STEEL SEAMLESS PIPES SPECIFICATION

Diameter of Stainless Steel Pipe

1/2" NB – 24" NB

Wall Thickness of Seamless Stainless Steel Pipe

Schedule 5S – Schedule XXS (heavier on request)

300 Series Stainless Steel Pipe Grades

Processing

Cut-to-length, polishing
Stainless Steel Pipe Sizes
STAINLESS STEEL PIPE DIMENSIONS AND WEIGHTS
PIPESIZE
ODININCHES

A.S.A. Pipe Schedules

5s

5

10s

10

20

30

40s& Std.

40

60

80s& E.H.

80

100

120

140

160

DBLE.H.

1/8

.405

.035.1383

.049.1863

.049.1863

.068.2447

068.2447

0.95.3145

0.95.3145

1/4

.540

.049.2570

.065.3297

.065.3297

.088.4248

088.4248

.119.5351

.119.5351

3/8

.675

.049.3276

.065.4235

.065.4235

.091.5676

.091.5676

.126.7338

.126.7338

1/2

.840

.065.5383

.065.5383

.083.6710

.083.6710

.109.8510

.109.8510

.1471.088

.1471.088

.1871.304

.2941.714

3/4

1.050

.065.6838

.065.6838

.083.8572

.083.8572

.1131.131

.1131.131

.1541.474

.1541.474

.2181.937

.3082.441

1

1.315

.065.8678

.065.8678

.1091.404

.1091.404

.1331.679

.1331.679

.1792.172

.1792.172

.2502.844

.3583.659

1-1/4

1.660

.0651.107

.0651.107

.1091.806

.1091.806

.1402.273

.1402.273

.1912.997

.1912.997

.2503.765

.3825.214

1-1/2

1.900

.0651.274

.0651.274

.1092.085

.1092.085

.1452.718

.1452.718

.2003.631

.2003.631

.2814.859

.4006.408

2

2.375

.0651.604

.0651.604

.1092.638

.1092.638

.1543.653

.1543.653

.2185.022

.2185.022

.3437.444

.4369.029

2-1/2

2.875

.0832.475

.0832.475

.1203.531

.1203.531

.2035.793

.2035.793

.2767.661

.2767.661

.37510.01

.55213.70

3

3.500

.0833.029

.0833.029

.1204.332

.1204.332

.2167.576

.2167.576

.30010.25

.30010.25

.43714.32

.60018.58

3-1/2

4.000

.0833.472

.0833.472

.1204.973

.1204.973

.2269.109

.2269.109

.31812.51

.31812.51

.63622.85

4

4.500

.0833.915

.0833.915

.1205.613

.1205.613

.23710.79

.23710.79

.28112.66

.33714.98

.33714.98

.43719.01

.53122.51

.67427.54

4-1/2

5.000

.24712.53

.35517.61

.71032.53

5

5.563

.1096.349

.1096.349

.1347.770

.1347.770

.25814.62

.25814.62

.37520.78

.37520.78

.50027.04

.62532.96

.75038.55

6

6.625

.1097.585

.1097.585

.1349.290

.1349.290

.28018.97

.28018.97

.43228.57

.43228.57

.56236.39

.71845.30

.86453.16

7

7.625

.30123.57

.50038.05

.87563.08

Medium Type = Wall thickness in inchesBold Type = Steel weight per foot in pounds
STAINLESS STEEL PIPE DIMENSIONS AND WEIGHTS
PIPESIZE

ODININCHES

A.S.A. Pipe Schedules

5s

5

10s

10

20

30

40s &Std.

40

60

80s &E.H.

80

100

120

140

160

DBLE.H.

8

8.625

.1099.914

.1099.914

.14813.40

.14813.40

.25022.36

.27724.70

.32228.55

.32228.55

.40635.64

.50043.39

.50043.39

.59350.87

.71860.93

.81267.76

.90674.69

.88572.42

9

9.625

.34233.90

.50048.72

10

10.750

.13415.19

.13415.19

.16518.65

.16518.70

.25028.04

.30734.24

.36540.48

.36540.48

.50054.74

.50054.74

.59364.33

.71876.93

.84389.20

1.000104.10

1.125115.70

11

11.750

.37545.55

.50060.07

12

12.750

.15621.07

.16522.18

.18024.16

.18024.20

.25033.38

.33043.77

.37549.56

.40653.53

.56273.16

.50065.42

.68788.51

.843107.20

1.000125.50

1.125139.70

1.312160.3

14

14.000

.15623.07

.18827.73

.25036.71

.31245.38

.37554.57

.37554.57

.43763.37

.59384.91

.50072.09

.750106.10

.937130.70

1.093150.70

1.250170.20

1.406189.10

16

16.000

.16527.90

.18831.75

.25042.05

.31252.36

.37562.58

.37562.58

.50082.77

.656107.50

.50082.77

.843136.50

1.031164.80

1.218192.30

1.427223.50

1.593245.10

18

18.000

.16531.43

.18835.76

.25047.39

.31259.03

.43782.06

.37570.59

.562104.20

.750138.20

.50093.45

.937170.80

1.156208.00

1.375244.10

1.562274.20

1.781308.50

20

20.000

.18839.78

.21846.05

.25052.73

.37578.60

.500104.10

.37578.60

.593122.90

.812166.40

.500104.10

1.031208.90

1.280256.10

1.500296.40

1.750341.10

1.968379.00

22

22.000

.18843.80

.21850.71

.25058.07

.37586.61

.500114.81

.37586.61

.875197.41

.500114.81

1.125250.81

1.375302.88

1.625353.61

1.875403.00

2.125451.06

24

24.000

.21855.37

.25063.41

.25063.41

.37594.62

.562140.80

.37594.62

.687171.20

.968238.10

.500125.50

1.218296.40

1.531367.40

1.812429.40

2.062483.10

2.344542.13

26

26.000

.31285.60

.500136.17

.375102.63

.500136.17

28

28.000

.31292.26

.500146.85

.625182.73

.375110.64

30

30.000

.25079.43

.31298.93

.31298.93

.500157.53

.625196.08

.375118.65

.500157.53

32

32.000

.312105.59

.500168.21

.625209.43

.375126.66

.688230.08

.500168.21

34

34.000

.312112.25

.500178.89

.625222.78

.375134.67

.688244.77

36

36.000

.312118.92

.625236.13

.375142.68

.750282.35

.500189.57

Medium Type = Wall thickness in inchesBold Type = Steel weight per foot in pounds
Designation of Diameter

O/D

Nominal Wall Thickness

DIA

SCH.5S

SCH.5

SCH 10S

SCH.10

SCH.20S

SCH.30

SCH.40S

SCH.40

SCH 60

(A)

(B)

MeterMM

WallThk

Weight Kg/Mtr

WallThk

Weight Kg/Mtr

WallThk

Weight Kg/Mtr

WallThk

Weight Kg/Mtr

WallThk

Weight Kg/Mtr

WallThk

Weight Kg/Mtr

WallThk

Weight Kg/Mtr

WallThk

Weight Kg/Mtr

WallThk

Weight Kg/Mtr

6

1/8

10.3

1

0.23

1.2

0.27

1.5

0.33

1.73

0.37

8

1/4

13.7

1.2

0.37

1.65

0.49

2

0.58

2.24

0.64

10

3/8

17.2

1.2

0.47

1.65

0.63

2

0.74

2.31

0.87

15

1/2

21.3

1.65

0.01

1.65

0.81

2.11

1.02

2.11

1.02

2.5

1.15

2.77

1.29

20

3/4

26.7

1.65

1.03

1.65

1.03

2.11

1.3

2.11

1.3

2.5

1.49

2.87

1.71

25

1

33.4

1.65

1.31

1.65

1.31

2.77

2.13

2.77

2.13

3

2.24

3.38

2.54

32

11/4

24.2

1.65

1.67

1.65

1.67

2.77

2.73

2.77

2.73

3

2.9

3.56

3.44

40

11/2

48.3

1.65

1.93

1.65

1.93

2.77

3.16

2.77

3.16

3

3.35

3.68

4.11

50

2

60.3

1.65

1.93

1.65

2.42

2.77

3.99

2.77

3.99

3.5

4.9

3.91

5.52

65

21/2

73

2.11

3.75

2.11

3.75

3.05

5.34

3.05

5.34

3.5

6

5.16

8.77

80

3

88.9

2.11

4.59

2.11

4.59

3.05

6.56

3.05

6.56

4

8.37

5.49

11.47

90

31/2

101.6

2.11

5.25

2.11

5.25

3.05

7.53

3.05

7.53

4

9.62

5.74

13.78

100

4

114.3

2.11

5.93

2.11

5.93

3.05

8.5

3.05

8.5

4.5

12.18

6.02

6.32

125

5

141.3

2.77

9.61

2.77

9.61

3.4

11.74

3.43

11.74

5

16.8

6.55

2210

150

6

168.3

2.77

11.47

2.77

11.47

3.4

14.04

3.43

14.04

5.5

22.08

7.11

28.69

200

8

219.1

2.77

15

2.77

15

3.76

20.77

3.76

20.27

6.35

33.82

7.04

37.38

8.18

43.2

10.81

53.9

250

10

273.1

3.4

22.95

3.4

22.95

4.19

28.2

4.19

28.2

6.35

42.41

7.8

51.81

9.27

61.22

12.2

82.8

300

12

323.9

3.96

31.72

4.19

33.6

4.57

36.54

4.57

36.54

6.35

50.48

8.38

66.2

9.53

75.01

10.31

80.94

14.27

110.62

350

14

355.6

3.96

34.86

4.78

41.99

6.35

55.53

7.92

68.95

9.53

82.58

9.53

82.58

11.13

96

15.06

128.42

400

16

406.4

4.19

42.2

4.78

48.07

6.35

63.61

7.92

79.03

9.53

94.7

9.53

94.7

12.7

125.2

16.66

162.59

450

18

457.2

4.19

47.46

4.78

54.15

6.35

71.69

7.92

89.1

11.13

124.32

9.53

106.83

14.27

158.27

19.05

209

500

2C

508

4.78

60.23

5.54

69.7

6.35

79.76

9.53

118.93

12.7

157.51

9.53

118.9

15.06

185.89

2062

251.65

550

22

558.8

4.78

65.95

5.54

76.75

6.35

87.84

9.53

131.07

12.7

173.66

9.53

131.07

15.88

216.04

22.23

298.55

600

24

609.6

5.54

83.8

6.35

95.92

6.35

95.92

9.53

143.2

14.27

212.72

9.53

143.2

17.45

258.74

24.59

360.21

650

26

660.4

7.92

129.4

12.7

205.97

9.53

155.32

700

28

711.2

7.92

139.47

12.7

222.13

15.88

276.48

9.53

167.44

750

3C

762

6.35

120.15

7.92

149.55

7.92

149.55

12.7

238.28

15.88

296.68

9.53

179.56

800

32

812.8

7.92

159.62

12.7

254.44

15.88

316.88

9.53

191.69

17.48

348.11

850

34

863.6

7.92

169.64

12.7

270.5

15.88

336.96

9.53

203.74

17.48

370.22

900

36

914.4

7.92

179.77

12.7

286.75

15.88

357.28

9.53

215.93

19.05

427.09
Designation of Diameter

O/D

Nominal Wall Thickness

DIA

SCH 80 S

SCH 80

SCH 100

SCH 120

SCH. 140

SCH.160

SCH.XXS

(A)

(B)

MeterMM

WallThk

Weight Kg/Mtr

WallThk

Weight Kg/Mtr

WallThk

Weight Kg/Mtr

WallThk

Weight Kg/Mtr

WallThk

Weight Kg/Mtr

WallThk

Weight Kg/Mtr

WallThk

Weight Kg/Mtr

6

1/8

10.3

2.41

0.47

8

1/4

13.7

3.02

0.82

10

3/8

17.2

3.2

1.12

15

1/2

21.3

3.73

1.64

4.75

1.97

7.47

2.59

20

3/4

26.7

3.91

2.93

5.54

2.93

7.82

3.69

25

1

33.4

4.55

3.29

6.35

4.3

9.09

5.53

32

11/4

24.2

4.85

4.53

6.35

5.69

9.7

7.88

40

11/2

48.3

5.08

5.49

7.14

7.35

10.16

9.69

50

2

60.3

5.54

7.6

8.71

11.26

11.07

13.65

65

21/2

73

7.01

11.59

9.53

15.15

14.02

20.72

80

3

88.9

7.62

15.51

11.13

21.67

15.24

28.11

90

31/2

101.6

8.08

18.92

16.15

34.56

100

4

114.3

8.56

22.66

11.13

28.75

13.49

34.05

17.12

41.66

125

5

141.3

9.53

31.44

12.7

40.9

15.88

49.87

19.05

58.31

150

6

168.3

10.97

43.21

14.27

55.03

18.24

68.53

21.95

79.1

200

8

219.1

12.7

65.63

15.06

76.93

18.24

91.73

20.62

102.47

23.01

112.97

22.23

108

250

10

273.1

12.7

82.8

15.06

97.27

18.24

116.38

21.41

134.9

25.4

157.51

28.58

174.95

25.4

155.5

300

12

323.9

12.7

98.95

17.45

133.88

21.41

162.14

25.4

189.82

28.58

211.31

33.32

242.4

25.4

189.82

350

14

355.6

12.7

109.04

19.05

160.54

23.8

197.74

27.76

227.88

31.75

257.47

35.71

286.04

400

16

406.4

12.7

125.2

21.41

206.4

26.19

249.34

30.94

290.88

36.53

338.32

40.46

370.74

450

18

457.2

12.7

141.35

23.8

258.29

29.36

314.54

34.93

369.34

39.67

414.74

45.24

466.67

500

2C

508

12.7

157.51

26.19

315.97

32.54

387.41

38.1

448.3

44.45

515.94

49.99

573.31

550

22

558.8

12.7

173.66

28.57

379.7

34.92

457.83

41.27

535.17

47.62

609.3

53.97

682.57

600

24

609.6

12.7

189.82

30.94

448.3

38.89

555.76

46.02

649.44

52.37

730.72

59.51

819.7

650

26

660.4

12.7

205.97

(24.66D-t) t 1000 Wt/pam + formula Weight Stainless Steel Pipe OD (mm) - W.T. (mm) XW.T. (mm) X 0.02466 = Kg. per mtr.

700

28

711.2

12.7

222.13

750

3C

762

1270

238.28

800

32

812.8

12.7

254.44

850

34

863.6

12.7

270.5

900

36

914.4

12.7

286.75
STAINLESS STEEL SEAMLESS PIPES SCHEDULE CHART
| NB SIZES | SCH 5 | SCH 10 | SCH 40 | SCH 80 | SCH 160 |
| --- | --- | --- | --- | --- | --- |
| 1/8″ | | | | | |
| 1/4″ | | | | | |
| 3/8″ | | | | | |
| 1/2″ | | | | | |
| 3/4″ | | | | | |
| 1″ | | | | | |
| 1 1/4″ | | | | | |
| 1 1/2″ | | | | | |
| 2″ | | | | | |
| 2 1/2″ | | | | | |
| 3″ | | | | | |
| 4″ | | | | | |
| 5″ | | | | | |
| 6″ | | | | | |
ANSI Pipe SCH5 to SCH40 Chart
Pipe Size

O.D. Inches

5s

TRUE 5

10s

TRUE 10

20

30

40s & STD

TRUE 40

60

1/8

0.405

0.35

0.049

0.049

0.068

0.068

0.1383

0.1863

0.1863

0.2447

0.2447

1/4

0.54

0.049

0.065

0.065

0.088

0.088

0.257

0.3297

0.3297

0.4248

0.4248

3/8

0.675

0.049

0.065

0.065

0.091

0.091

0.3276

0.4235

0.4235

0.5676

0.5676

1/2

0.84

0.065

0.065

0.083

0.083

0.109

0.109

0.5383

0.5383

0.671

0.671

0.851

0.851

3/4

1.05

0.065

0.065

0.083

0.083

0.113

0.113

0.6838

0.6838

0.8572

0.8572

1.131

1.131

1

1.315

0.065

0.065

0.109

0.19

0.133

0.133

0.8678

0.8678

1.404

1.404

1.679

1.679

1 1/4

1.66

0.065

0.065

0.109

0.109

0.14

0.14

1.107

1.107

1.806

1.806

2.273

2.273

1 1/2

1.9

0.065

0.065

0.109

0.109

0.145

0.145

1.274

1.274

2.638

2.638

2.718

2.718

2

2.375

0.065

0.065

0.109

0.109

0.154

0.154

1.604

1.604

2.638

2.638

3.653

3.653

2 1/2

2.875

0.083

0.083

0.12

0.12

0.203

0.203

2.475

2.475

3.531

3.531

5.793

5.793

3

3.5

0.083

0.083

0.12

0.12

0.216

0.216

3.029

3.029

4.332

4.332

7.576

7.576

3 1/2

4

0.083

0.083

0.12

0.12

0.226

0.226

3.472

3.472

4.97

4.97

9.109

9.109

4

4.5

0.083

0.083

0.12

0.12

0.237

0.237

0.281

3.915

3.915

5.613

5.613

10.79

10.79

12.66

4 1/2

5

0.247

12.53

5

5.563

0.109

0.109

0.134

0.134

0.258

0.258

6.349

6.349

7.77

7.77

14.62

14.62

6

6.625

0.109

0.109

0.134

0.134

0.28

0.28

7.585

7.585

9.289

9.289

18.97

18.97

7

7.625

0.301

23.57

8

8.625

0.109

0.109

0.148

0.148

0.25

0.277

0.322

0.322

0.406

9.914

9.914

13.4

13.4

22.36

24.7

28.55

28.55

35.64

9

9.625

0.342

33.9

10

10.75

0.134

0.134

0.165

0.165

0.25

0.307

0.365

0.365

0.5

15.19

15.19

18.65

18.65

28.04

34.24

40.48

40.48

54.74

11

11.75

0.375

45.55

12

12.75

0.156

0.165

0.18

0.18

0.25

0.33

0.375

0.406

0.562

21.07

22.18

24.2

24.2

33.38

43.77

49.56

53.53

73.16

14

14

0.156

0.188

0.25

0.312

0.375

0.375

0.437

0.593

23.06

27.73

36.71

45.68

54.57

54.57

63.67

84.91

16

16

0.165

0.188

0.25

0.312

0.375

0.375

0.5

0.656

27.9

31.75

42.05

52.36

62.58

62.58

82.77

107.5

18

18

0.165

0.188

0.25

0.312

0.437

0.375

0.562

0.75

31.43

35.76

47.39

59.03

82.06

70.59

104.8

138.2

20

20

0.188

0.218

0.25

0.375

0.5

0.375

0.593

0.812

39.78

46.05

52.73

78.6

104.1

78.6

122.9

166.4

24

24

0.218

0.25

0.25

0.375

0.562

0.375

0.687

0.968

55.37

63.41

63.41

94.62

140.8

94.62

171.2

238.1

26

26

0.312

0.5

0.375

85.6

136.2

102.6

28

28

0.312

0.5

0.625

0.375

92.26

146.8

182.7

110.6

30

30

0.25

0.312

0.312

0.5

0.625

0.375

79.43

98.93

98.93

157.5

196.1

118.6

32

32

0.312

0.5

0.625

0.375

0.688

105.6

168.2

209.4

126.7

230.1

34

34

0.312

0.5

0.625

0.375

0.688

112.3

178.9

222.8

134.7

244.8

36

36

0.312

0.625

0.375

0.75

118.9

236.1

142.7

282.3

40

40

0.375

158.7

42

42

0.375

166.7

48

48

0.375

190.7
STAINLESS STEEL PIPE PRESSURE RATING
Pressure Rating (psig)

Pipe Size
(inches)

Pipe Schedule

Temperature (oF)

100

200

300

400

500

600

650

700

750

1"

40

3048

2629

2362

2171

2019

1924

1867

1824

1810

80

4213

3634

3265

3002

2791

2659

2580

2528

2501

160

6140

5296

4759

4375

4068

3876

3761

3684

3646

1 1/2"

40

2257

1947

1750

1608

1496

1425

1383

1354

1340

80

3182

2744

2466

2267

2108

2009

1949

1909

1889

160

4619

3984

3580

3291

3060

2916

2829

2772

2743

2"

40

1902

1640

1474

1355

1260

1201

1165

1141

1129

80

2747

2369

2129

1957

1820

1734

1682

1648

1631

160

4499

3880

3486

3205

2980

2840

2755

2699

2671

3"

40

1806

1558

1400

1287

1196

1140

1106

1084

1072

80

2553

2202

1979

1819

1691

1612

1564

1532

1516

160

3840

3312

2976

2736

2544

2424

2352

2304

2280

4"

40

1531

1321

1187

1091

1014

967

938

919

909

80

2213

1909

1715

1577

1466

1397

1355

1328

1314

160

3601

3106

2791

2566

2386

2273

2206

2161

2138

5"

40

1342

1158

1040

956

889

847

822

805

797

80

1981

1709

1535

1411

1312

1250

1213

1189

1176

160

3414

2945

2646

2433

2262

2155

2091

2049

2027

6"

40

1219

1052

945

869

808

770

747

732

724

80

1913

1650

1483

1363

1267

1208

1172

1148

1136

160

3289

2836

2549

2343

2179

2076

2014

1973

1953

8"

40

1073

926

832

765

711

678

657

644

637

80

1692

1459

1311

1205

1121

1068

1036

1015

1005

160

3175

2738

2460

2262

2103

2004

1944

1905

1885

10"

40

974

840

755

694

645

615

596

584

578

80

1609

1388

1247

1147

1066

1016

986

966

956

160

3147

2714

2439

2242

2085

1986

1927

1880

1868
STAINLESS STEEL PIPE TOLERANCES
NPS Designator

Permissible Variations in Outside Diameter

Over In.

Under In.

1/8 to 1-1/2, incl

1/64 (0.015)

1/32 (0.031)

Over 1-1/2 to 4, incl

1/32 (0.031)

1/32 (0.031)

Over 4 to 8, incl

1/16 (0.062)

1/32 (0.031)

Over 8 to 18, incl

3/23 (0.093)

1/32 (0.031)
Nominal Wall Thickness:
| NPS Designator | Outside Diameter in. | Schedule 10S in. | Schedule 40S in. | Schedule 80S in. | Schedule 160 in. | Schedule XX in. |
| --- | --- | --- | --- | --- | --- | --- |
| 1/4 | 0.540 | 0.065 | 0.088 | 0.119 | | |
| 3/8 | 0.675 | 0.065 | 0.091 | 0.126 | | |
| 1/2 | 0.840 | 0.083 | 0.109 | 0.147 | .188 | .294 |
| 3/4 | 1.050 | 0.083 | 0.113 | 0.154 | .218 | .308 |
| 1.0 | 1.315 | 0.109 | 0.133 | 0.179 | .250 | .358 |
| 1 1/4 | 1.660 | 0.109 | 0.140 | 0.191 | .250 | .382 |
| 1 1/2 | 1.900 | 0.109 | 0.145 | 0.200 | .281 | .400 |
| 2 | 2.375 | 0.109 | 0.154 | 0.218 | .343 | .436 |
| 2 1/2 | 2.875 | 0.120 | 0.203 | 0.276 | .375 | .552 |
| 3 | 3.500 | 0.120 | 0.216 | 0.300 | .438 | .600 |
| 3 1/2 | 4.000 | 0.120 | 0.226 | 0.318 | | .636 |
| 4 | 4.500 | 0.120 | 0.237 | 0.337 | .534 | .674 |
| 5 | 5.563 | 0.134 | 0.258 | 0.375 | .625 | .750 |
| 6 | 6.625 | 0.134 | 0.280 | 0.432 | .719 | .864 |
| 8 | 8.625 | 0.148 | 0.322 | 0.500 | .906 | .875 |
| 10 | 10.750 | 0.165 | 0.365 | 0.500 | 1.125 | |
| 12 | 12.750 | 0.180 | 0.375 | 0.500 | 1.312 | |
| 14 | 14.000 | 0.188 | 0.375 | 0.500 | 1.406 | |
| 16 | 16.000 | 0.188 | 0.375 | 0.500 | 1.594 | |
Minimum Wall Thickness on Inspection
Nominal Thickness

Minimum Thickness on Inspection

Nominal Thickness

Minimum Thickness on Inspection

Nominal Thickness

Minimum Thickness on Inspection

in.

mm

in

mm

in

mm

in

mm

in

mm

in

mm

0.068

1.7

0.060

1.5

0.294

7.5

0.257

6.5

0.750

19.0

0.658

16.6

0.068

2.2

0.077

2.0

0.300

7.6

0.262

6.7

0.812

20.6

0.710

18.0

0.091

2.3

0.080

2.0

0.307

7.8

0.269

6.8

0.843

21.4

0.736

18.7

0.095

2.4

0.083

2.1

0.308

7.8

0.270

6.9

0.854

21.7

0.756

19.2

0.113

2.9

0.099

2.5

0.312

7.9

0.273

6.9

0.875

22.2

0.766

19.5

0.119

3.0

0.104

2.6

0.318

8.1

0.278

7.1

0.906

23.0

0.783

20.1

0.125

3.2

0.109

2.8

0.322

8.2

0.282

7.2

0.937

23.8

0.820

20.8

0.126

3.2

0.110

2.8

0.330

8.4

0.289

7.3

0.968

24.6

0.847

21.5

0.133

3.4

0.116

2.9

0.337

8.6

0.295

7.5

1.000

25.4

0.875

22.2

0.140

3.6

0.122

3.1

0.343

8.7

0.300

7.6

1.031

26.2

0.902

22.9

0.145

3.7

0.127

3.2

0.344

8.7

0.301

7.6

1.062

27.0

0.929

23.6

0.147

3.7

0.129

3.3

0.358

9.1

0.313

8.0

1.083

27.8

0.956

24.3

0.154

3.9

0.135

3.4

0.365

9.3

0.319

8.1

1.125

28.6

0.984

25.0

0.156

4.0

0.136

3.5

0.375

9.5

0.328

8.3

1.156

29.4

1.012

25.7

0.179

4.5

0.157

4.0

0.382

9.7

0.334

8.5

1.218

30.9

1.066

27.1

0.187

43.7

0.164

4.2

0.400

10.2

0.350

8.9

1.250

31.8

1.094

27.8

0.188

4.8

0.164

4.2

0.406

10.3

0.355

9.0

1.281

32.5

1.121

28.5

0.191

4.9

0.167

4.2

0.432

10.4

0.378

9.6

1.312

33.3

1.148

29.2

0.200

5.1

0.175

4.4

0.436

11.1

0.382

9.7

1.343

34.1

1.175

29.8

0.203

5.2

0.178

4.5

0.437

11.1

0.382

9.7

1.375

34.9

1.203

30.6

0.216

5.5

0.189

4.8

0.438

11.1

0.383

9.7

1.406

35.7

1.230

31.2

0.218

5.5

0.191

4.9

0.500

12.7

0.438

11.1

1.436

36.5

1.258

32.0

0.219

5.6

0.192

4.9

0.531

13.5

0.465

11.8

1.500

36.1

1.312

33.3

0.226

5.7

0.196

5.0

0.552

14.0

0.483

12.3

1.531

38.9

1.340

34.0

0.237

6.0

0.207

5.2

0.562

14.3

0.492

12.5

1.562

39.7

1.367

34.7

0.250

6.4

0.219

5.6

0.593

15.1

0.519

13.2

1.593

40.5

1.394

35.4

0.258

6.6

0.226

5.7

0.600

15.2

0.525

13.3

1.750

44.5

1.531

38.9

0.276

7.0

0.242

6.1

0.625

15.9

0.547

13.9

1.781

45.2

1.558

39.6

0.277

7.0

0.242

6.1

0.656

16.6

0.573

14.6

1.812

46.0

1.586

49.3

0.279

7.1

0.244

6.2

0.674

17.1

0.590

15.0

1.968

50.0

1.772

43.7

0.280

7.1

0.245

6.2

0.687

17.4

0.601

15.3

2.062

52.4

1.804

45.8

0.281

7.1

0.246

6.2

0.719

18.3

0.629

16.0

2.343

59.5

2.050

52.1
Stainless Steel Seamless Pipes Chemical Composition
The below table shows the chemical composition of the used for Stainless Steel Pipes:
| | | | | | | | | | | | | |
| --- | --- | --- | --- | --- | --- | --- | --- | --- | --- | --- | --- | --- |
| STAINLESS STEEL SEAMLESS PIPE GRADES | UNS | C | Mn | P | S | Si | Cr | Ni | Mo | Ti | Nb | N |
| TP304 | S30400 | 0.08 | 2 | 0.045 | 0.03 | 1 | 18.0-20.0 | 8.0-11.0 | | | | |
| TP304L | S30403 | 0.035 | 2 | 0.045 | 0.03 | 1 | 18.0-20.0 | 8.0-13.0 | | | | |
| TP316 | S3160 | 0.08 | 2 | 0.045 | 0.03 | 1 | 16.0-18.0 | 11.0-14.0 | 2.0-3.0 | | | |
| TP316L | S31603 | 0.035 | 2 | 0.045 | 0.03 | 1 | 16.0-18.0 | 10.0-14.0 | 2.0-3.0 | | | |
| TP321 | S3210 | 0.08 | 2 | 0.045 | 0.03 | 1 | 17.0-19.0 | 9.0-12.0 | | | | 0.1 |
| TP321H | S32109 | 0.04-0.10 | 2 | 0.045 | 0.03 | 1 | 17.0-19.0 | 9.0-12.0 | | | | 0.1 |
| TP347 | S3470 | 0.08 | 2 | 0.045 | 0.03 | 1 | 17.0-19.0 | 9.0-13.0 | | | | |
Stainless Steel Pipe Mechanical Properties
Material

Heat

Temperure

Tensile Strength

Yield Strength

Elongation %, Min

Treatment

Min.

Ksi (MPa), Min.

Ksi (MPa), Min.

º F(º C)

TP304

Solution

1900 (1040)

75(515)

30(205)

35

TP304L

Solution

1900 (1040)

70(485)

25(170)

35

TP316

Solution

1900(1040)

75(515)

30(205)

35

TP316L

Solution

1900(1040)

70(485)

25(170)

35
Industries We
Serve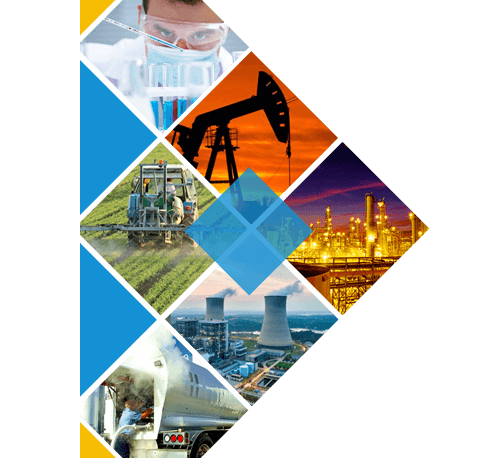 Chemical Research Industries
Petroleum and Gas Industries
Agriculture Engineering Industries
Mechanical Engineering Industries
Civil Engineering Industries