Galvanized Steel Pipe, Galvanized Metal Pipes Supplier
Bhawal Steel Agency has earned the trust of several clients over the past few years and is recognized as a high-quality product provider all over the world. We constantly receive great reviews on the products that we have previously delivered.
Galvanized steel Pipes are low carbon steel alloys, and they are arranged in circular shapes generally through a series of fin rolls. The ends slip are welded together through passing raised frequency electric current over the edges. The welded slits are then taken over for the sizing section, where they are cut into desired lengths by automated machines. After that, tubes are pressure tested for any defects or any random leaks. The galvanization and vanishing of the GI pipes are done upon the customer's pre-requirements.
Galvanized steel pipes are steel pipes with zinc protecting coasting to maintain their internal corrosion resistance and rusts. Round galvanized steel pipe was the generally used pipe grade employed in homes built even before 1960. Galvanized pipe was the best alternative to lead pipe for conveying water supply. Although, after a few decades, we found that it can rust when exposed to direct water and sunlight and can also rust inside. But eventually, it offers good chemical and physical properties when adequately cared for and available at the lowest prices. Galvanized steel pipes are usually used to distribute treats across rural and urban areas for different purposes. GI pipes are affordable, lightweight, and easy to carry, and hence clients do highly demand them. Schedule 40/80 hot dip galvanized steel tubing are used across water and sewage pipes, electric poles, structural poles, etc.
Other Steel Pipe
Galvanized Steel Pipe Specification
Galvanized Stainless Steel Specification
Schedule 40 Hot Dipped Galvanized Steel, Hot Dipped Galvanized Steel
Schedule 80 Galvanized Steel Seamless Pipe Size
4 to 219mm W. T.: 0.5 to 20mm
Hot Dip Galvanized Steel Welded Pipe Size
5.0 mm – 1219.2 mm
2 Inch Schedule 40 Galvanized Steel EFW Pipe size
5.0 mm – 1219.2 mm
Galvanized Tube Swg & Bwg
10 Swg., 12 Swg., 14 Swg., 16 Swg., 18 Swg., 20 Swg.
3 Schedule 40 Galvanized Steel Pipe Schedule
SCH5, SCH10, SCH10S, SCH20, SCH30, SCH40, SCH40S, STD, SCH80, XS, SCH60, SCH80, SCH120, SCH140, SCH160, XXS
1 1/2 Schedule 80 Galvanized Steel Seamless Tube Size
3.35 mm OD To 101.6 mm OD
Hot Dip Galvanized Steel Welded Tube Size
6.35 mm OD To 152 mm OD
Pregalvanized Swg & Bwg
10 Swg., 12 Swg., 14 Swg., 16 Swg., 18 Swg., 20 Swg.
Pre Galvanized Steel Tube wall thickness
0.020" –0.220", (special wall thicknesses available)
Sch 80 Galvanized Steel Length
Single Random, Double Random, Standard & Cut length Pipe & Tube
1 1/2 Schedule 80 Galvanized Steel Finish
Polished, AP (Annealed & Pickled), BA (Bright & Annealed), MF
Schedule 80 Galvanized Seamless Steel Form
Round, Hydraulic, 'U' bent or Hollow,LSAW, Boiler, Straight Pipe, Clad Pipe, Rectangular, Square Pipe Etc
Schedule 40 Hot Dipped Galvanized Steel Type
Welded, Seamless, ERW, EFW, Fabricated Pipe, 'U' bent or Hollow, Hydraulic, LSAW, Boiler, Straight Tube, Tube Coil, Round, Rectangular, Square Tube etc
Sch 80 Galvanized Steel End
Plain End, Beveled End, Treaded Pipe & Tube
Schedule 80 Galvanized Steel Marking
All Galvanized Seamless Steel Pipe are marked as follows: Standard, Grade, OD, Thickness, Length, Heat No. (Or according to the customer's request.)
3 Schedule 80 Galvanized Steel Application
Oil Pipe & Tube, Gas Pipe & Tube, Fluid Pipe & Tube, Boiler Pipe & Tube, Heat exchanger Tube
Hot Dipped Galvanized Steel Value Added Service
Draw & Expansion as per required Size & Length, Polish (Electro & Commercial) Annealed & Pickled Bending, Machining Etc.
Galvanized Corrugated Steel Specialize in

Galvanized Structural Steel Large Diameter Pipe
Galvanized Stainless Steel Capillary Tube
Pre Galvanized Heat Exchanger &
Galvanized Carbon Steel Condenser Tube

Pre Galvanized Test Certificate
Manufacturer Test Certificate
Laboratory Test Certificate from Govt. Approved Lab.
Under Third Party Inspection
Our stockyad location for fast delivery within India
Ahmedabad, Agra, Dhanbad, Tirunelveli, Bengaluru, Chennai, Mumbai, Hyderabad, Bhubaneswar, Noida, Pimpri-Chinchwad, Shivamogga, Coimbatore, Thiruvananthapuram, Tiruchirappalli, Pune, Navi Mumbai
Manufacturers of Pre Galvanized Steel Pipe

Kobe Special Tube, Japan
Sumitomo Metals, Japan
Nippon Steel Corporation, Japan
Sanyo Special Steel, Japan
Tubacex Tubos Inoxidables S.A., Spain
Schoeller Bleckmann, Austria
Seah Steel Corporation, Korea

We can also cut, thread, and groove Pre Galvanized Steel Pipe to meet your specifications. Pipe Dimension ANSI/ ASME B36.10, B36.19, B2.1
Pre Galvanized Steel Pipe Sizes
| 1/8" IPS(.405" O.D.) | 3 1/2" IPS( 4.000" O.D.) |
| --- | --- |
| SCH 40, 80 | SCH 10, 40, 80, 160, XXH |
| 1/4" IPS(.540" O.D.) | 4" IPS(4.500" O.D.) |
| SCH 10, 40, 80 | SCH 10, 40, 80, 160, XXH |
| 3/8" IPS(.675" O.D.) | 5" IPS( 5.563" O.D.) |
| SCH 10, 40, 80 | SCH 10, 40, 80, 160, XXH |
| 1/2" IPS(.840" O.D.) | 6" IPS(6.625" O.D.) |
| SCH 5, 10, 40, 80, 160, XXH | SCH 5, 10, 40, 80, 120, 160, XXH |
| 3/4" IPS(1.050" O.D.) | 8 " IPS(8.625" O.D.) |
| SCH 10, 40, 80, 160, XXH | SCH 5, 10, 40, 80, 120, 160, XXH |
| 1" IPS:(1.315′ O.D.) | 10" IPS(10.750" O.D.) |
| SCH 5, 10, 40, 80, 160, XXH | SCH 10, 20, 40, 80 (.500), TRUE 80(.500) |
| 1-1/4" IPS(1.660" O.D.) | 12" IPS(12.750" O.D.) |
| SCH 10, 40, 80, 160, XXH | SCH 10, 20, 40(.375), TRUE40(.406), SCH80(.500) |
| 1-1/2" IPS(1.900" O.D.) | 14" IPS(14.000" O.D.) |
| SCH 10, 40, 80, 160, XXH | SCH10 (.188), SCH40 (.375) |
| 2" IPS(2.375" O.D.) | 16" IPS(16.000" O.D.) |
| SCH 10, 40, 80, 160, XXH | SCH10(.188), SCH40(.375) |
| 2 1/2" IPS(2.875" O.D.) | 18" IPS (18.000" O.D.) |
| SCH 10, 40, 80, 160, XXH | SCH-40 (.375) |
| 3" IPS( 3.500" O.D.) | |
| SCH 5, 10, 40, 80, 160, XXH | |
Industries We
Serve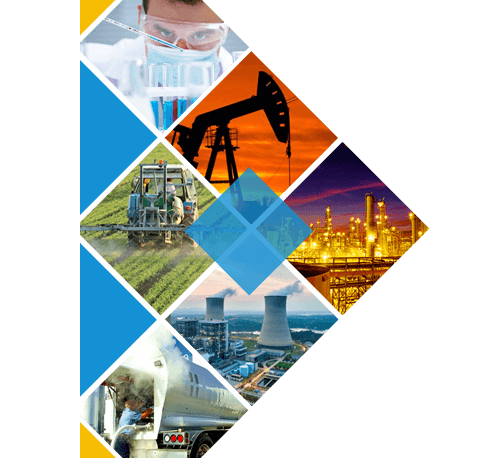 Chemical Research Industries
Petroleum and Gas Industries
Agriculture Engineering Industries
Mechanical Engineering Industries
Civil Engineering Industries
Related Search Terms
101.6mm round steel pipe, hollow galvanized steel pipes manufacturers, pre galvanized rectangular steel water tube, large diameter 16 inch schedule 40 galvanized steel pipe, hot dip galvanized carbon steel pipe, pre-galvanized steel round pipes supplier, high quality galvanized steel rectangular pipe, zinc galvanized steel pipe quotes, oil pipe application galvanized steel pipes, hot-dip galvanized beveled carbon steel pipes, galvanized steel pipe 4 inch welded supplier, low carbon welded pre-galvanized steel pipe manufacturers, schedule 10 galvanized pipe factories, hot dipped galvanized steel pipes pricelist, schedule 160 galvanized steel pipe, pre-galvanized steel round pipes suppliers, schedule 40 galvanized steel pipe specifications, hot dipped galvanized hollow section tubes factories, galvanized steel tube for boiler, hot dipped galvanized steel pipes quotes