UNS N08904 Seamless Pipe, 904L Stainless Steel Welded Pipes , 1.4539 Hexagonal Pipe, ASTM B677 TP 904L SS Round Pipes
Bhawal Steel Agency is a leading manufacturer that produces different products related to stainless steel. UNS N08904 Pipe, which is also known as 904L tube, falls under the austenitic stainless steel group. It has low carbon content and high molybdenum content. Stainless steel 904L This type of stainless steel tubes have erosion imperviousness to a wide variety of destructive situations. Stainless steel 904L tubes are used in air conditioning refrigeration for machinery on paper, petrochemicals, automobiles, pharmaceuticals and others. 904l maintains a non-magnetic state in all conditions with excellent formability and weldability. SS 904L provides excellent toughness even down to cryogenic temperatures with austenitic structure. The SS 904L pipes have corrosion resistance to various ranges of corrosive environments. Bhawal Steel Agency is a specialist in manufacturing Stainless Steel 904L pipes and tubes. Tubes are available in multiple sizes, shapes, dimensions, grades & thicknesses as per the requirements of the clients.
The austenitic stainless steel 904L is engineered for use in high-temperature environments. It has better resistance to localized attacks such as crevice corrosion and chloride pitting thanks to the addition of molybdenum. It also has excellent resistance to reducing acids, and the addition of copper provides general corrosion resistance to a wide range of concentrations, most commonly sulphuric or acetic acids. The material's high alloying makes it resistant to chloride stress corrosion cracking, although it is still vulnerable. Because of the low carbon content, it is immune to welding sensitization and thus prevents IGC. SS 904L is used in mild environments, namely in chemical industries, gas processings, seawater and building industries, sewer applications, power generation, and many more.
Stainless Steel 904l Pipe Specification
DIN 1.4539 SS Specification
Stainless Steel 904L, ASTM B673 Stainless Steel
ASTM B677 TP 904L SS Seamless Pipe Size
4 to 219mm W. T.: 0.5 to 20mm
ASTM B673 TP 904L Stainless Steel Welded Pipe Size
5.0 mm – 1219.2 mm
SS UNS N08904 EFW Pipe size
5.0 mm – 1219.2 mm
904L SS Pipe Swg & Bwg
10 Swg., 12 Swg., 14 Swg., 16 Swg., 18 Swg., 20 Swg.
904L Steel Pipe Schedule
SCH5, SCH10, SCH10S, SCH20, SCH30, SCH40, SCH40S, STD, SCH80, XS, SCH60, SCH80, SCH120, SCH140, SCH160, XXS
904L Stainless Steel Swg & Bwg
10 Swg., 12 Swg., 14 Swg., 16 Swg., 18 Swg., 20 Swg.
Stainless Steel 904l Tube wall thickness
0.020" –0.220", (special wall thicknesses available)
ASTM B677 SS 904L Length
Single Random, Double Random, Standard & Cut length Pipe & Tube
ASTM B673 SS 904L Finish
Polished, AP (Annealed & Pickled), BA (Bright & Annealed), MF
ASME SS 904L Form
Round, Hydraulic, 'U' bent or Hollow,LSAW, Boiler, Straight Pipe, Clad Pipe, Rectangular, Square Pipe Etc
Stainless Steel 904L Type
Welded, Seamless, ERW, EFW, Fabricated Pipe, 'U' bent or Hollow, Hydraulic, LSAW, Boiler, Straight Tube, Tube Coil, Round, Rectangular, Square Tube etc
ASTM B677 SS 904L End
Plain End, Beveled End, Treaded Pipe
ASTM B677 TP 904L SS Marking
All Stainless Steel 904l Pipe are marked as follows: Standard, Grade, OD, Thickness, Length, Heat No. (Or according to the customer's request.)
ASME SB673 TP904L SS Application
Oil Pipe & Tube, Gas Pipe & Tube, Fluid Pipe & Tube, Boiler Pipe & Tube, Heat exchanger Tube
ASTM B673 Stainless Steel Value Added Service
Draw & Expansion as per required Size & Length, Polish (Electro & Commercial) Annealed & Pickled Bending, Machining Etc.
SS TP904L Specialize in

Stainless Steel UNS N08904 Large Diameter Pipe
DIN 1.4539 SS Capillary Tube
904L SS Heat Exchanger &
Alloy 904L Condenser Tube

904L SS Test Certificate
Manufacturer Test Certificate
Laboratory Test Certificate from Govt. Approved Lab.
Under Third Party Inspection
Manufacturers of Stainless Steel 904l Pipe

Kobe Special Tube, Japan
Sumitomo Metals, Japan
Nippon Steel Corporation, Japan
Sanyo Special Steel, Japan
Tubacex Tubos Inoxidables S.A., Spain
Schoeller Bleckmann, Austria
Seah Steel Corporation, Korea

We can also cut, thread, and groove Stainless Steel 904l Pipe to meet your specifications. Pipe Dimension ANSI/ ASME B36.10, B36.19, B2.1
Stainless Steel 904l Pipe Sizes
| 1/8" IPS(.405" O.D.) | 3 1/2" IPS( 4.000" O.D.) |
| --- | --- |
| SCH 40, 80 | SCH 10, 40, 80, 160, XXH |
| 1/4" IPS(.540" O.D.) | 4" IPS(4.500" O.D.) |
| SCH 10, 40, 80 | SCH 10, 40, 80, 160, XXH |
| 3/8" IPS(.675" O.D.) | 5" IPS( 5.563" O.D.) |
| SCH 10, 40, 80 | SCH 10, 40, 80, 160, XXH |
| 1/2" IPS(.840" O.D.) | 6" IPS(6.625" O.D.) |
| SCH 5, 10, 40, 80, 160, XXH | SCH 5, 10, 40, 80, 120, 160, XXH |
| 3/4" IPS(1.050" O.D.) | 8 " IPS(8.625" O.D.) |
| SCH 10, 40, 80, 160, XXH | SCH 5, 10, 40, 80, 120, 160, XXH |
| 1" IPS:(1.315′ O.D.) | 10" IPS(10.750" O.D.) |
| SCH 5, 10, 40, 80, 160, XXH | SCH 10, 20, 40, 80 (.500), TRUE 80(.500) |
| 1-1/4" IPS(1.660" O.D.) | 12" IPS(12.750" O.D.) |
| SCH 10, 40, 80, 160, XXH | SCH 10, 20, 40(.375), TRUE40(.406), SCH80(.500) |
| 1-1/2" IPS(1.900" O.D.) | 14" IPS(14.000" O.D.) |
| SCH 10, 40, 80, 160, XXH | SCH10 (.188), SCH40 (.375) |
| 2" IPS(2.375" O.D.) | 16" IPS(16.000" O.D.) |
| SCH 10, 40, 80, 160, XXH | SCH10(.188), SCH40(.375) |
| 2 1/2" IPS(2.875" O.D.) | 18" IPS (18.000" O.D.) |
| SCH 10, 40, 80, 160, XXH | SCH-40 (.375) |
| 3" IPS( 3.500" O.D.) | |
| SCH 5, 10, 40, 80, 160, XXH | |
Stainless Steel 904l Pipe composition
| Element | Min | Max |
| --- | --- | --- |
| C | - | 0.2 |
| Mn | - | 2 |
| Ni | 23 | 28 |
| Cr | 19 | 23 |
| S | - | 0.3 |
| Mo | 4 | 5 |
| N | - | 0.1 |
| Cu | 1 | 2 |
| P | - | 0.03 |
| Si | - | 0.7 |
Stainless Steel 904l Pipe mechanical properties
Temper
Annealed
Elongation (2" or 4D gl)
35
% (min)
Tensile Rm
490
MPa (min)
Tensile Rm
71
ksi (min)
R.p. 0.2% Yield
220
MPa (min)
R.p. 0.2% Yield
32
ksi (min)
Equivalent Grades for Stainless Steel 904l Pipe
Grade
UNS No
Old British
Euronorm
Swedish SS
Japanese JIS
BS
En
No
Name
904L
N08904
904S13
X1NiCrMoCu25-20-5
1.4539
–
–
SUS 890L
Industries We
Serve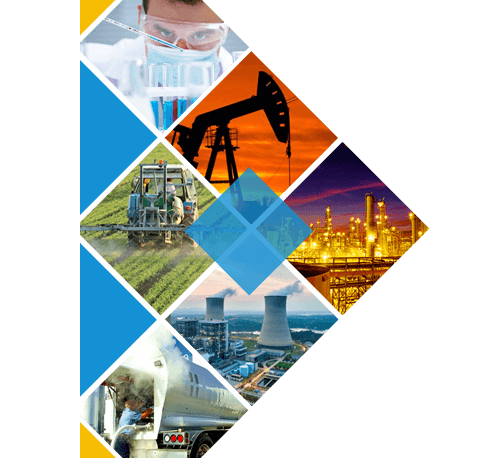 Chemical Research Industries
Petroleum and Gas Industries
Agriculture Engineering Industries
Mechanical Engineering Industries
Civil Engineering Industries