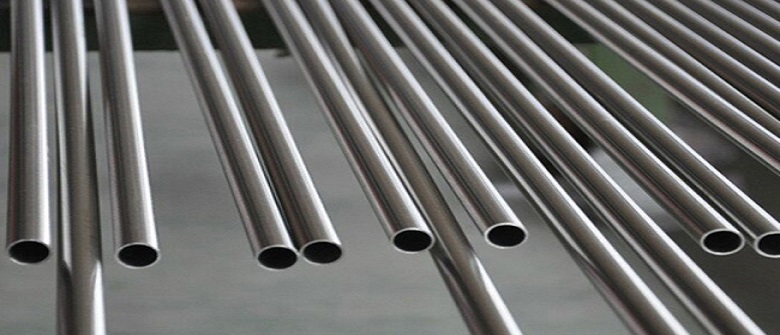 201/202/304/316 marine grade stainless steel pipe
Bhawal Steel Agency is one of the most astonishing manufacturers, suppliers, and stockists of high-quality marine grades stainless steel pipes. These marine-grade stainless steel are made of certified and thoroughly tested raw material. These grades are accessible in various sizes, thickness and dimensions. Bhawal Steel Agency is the most largest supplier of marine grade stainless steel pipes. We supply these pipes world wide. These marine grade stainless steel pipe are made with extra robust elements.
Marine grade stainless steel pipes are made from a great combination of chromium, molybdenum, nickel and manganese. These elements have excellent corrosion resistive properties. This grade also includes 1.2% of carbon and other alloying elements which protects an alloy from corrosion and stress cracking. Marine grades have the ability of working with high chloride content and heat.
Marine grade stainless steel pipes are highly stable. These pipes are widely used for transmitting fluids, sea water, acids and chemicals from one place to another. These pipes are also enriched with high scalability and strength. Marine grades have high elongation and melting point. Marine grade stainless steel pipes have great thermal conductivity and non-magnetic properties. There are various grades which are categorized according to the temperature in degrees and applications.
Marine grades are further differentiated into various categories like 304 grade, 304L grades, 316 grades, 316L grades, etc. The application of these grades depends upon the heat temperature, weather conditions, and types of fluids being transferred. These pipes are extremely ductile and made for long term usage. These pipes constantly get attacked by chloride present constituents; which is why the cleaning of the pipes time to time is very important.
Marine grade stainless steel pipes also provide great protection from carbon precipitation, erosion, and reduction. All these marine grades are rigorously manufactured considering national and international standards.
Marine Grade Stainless Steel Pipe Specification
| | |
| --- | --- |
| Size | 1/8″(10.3mm) to 12″(323.8mm) |
| Grades | TP -304, 316,316L, |
| Schedule | 5/5S,10/10S,20/20S,40/40S,80/80S,120/120S,160/160S according to ANSI B36.19/36.10 |
| Marine Grade Stainless Steel Pipe Applications | marine fittings, marine fasteners, and marine structures |
| Finish | Satin Finish(180#.240#.320#).,Bright Finish(400#,600#,mirror),Mill Finish(2B),Hairline-Finish(HL/Brushed),Ti-gold, Glossy matt,dull and so on. |
MARINE GRADE STAINLESS STEEL PIPE SIZE
PIPE SIZE
OD IN INCHES
A.S.A. Pipe Schedules
5s
5
10s
10
20
30
40s & Std.
40
60
80s & E.H.
80
100
120
140
160
DBL E.H.
1/8
.405
.035.1383
.049.1863
.049.1863
.068.2447
068.2447
0.95.3145
0.95.3145
1/4
.540
.049.2570
.065.3297
.065.3297
.088.4248
088.4248
.119.5351
.119.5351
3/8
.675
.049.3276
.065.4235
.065.4235
.091.5676
.091.5676
.126.7338
.126.7338
1/2
.840
.065.5383
.065.5383
.083.6710
.083.6710
.109.8510
.109.8510
.1471.088
.1471.088
.1871.304
.2941.714
3/4
1.050
.065.6838
.065.6838
.083.8572
.083.8572
.1131.131
.1131.131
.1541.474
.1541.474
.2181.937
.3082.441
1
1.315
.065.8678
.065.8678
.1091.404
.1091.404
.1331.679
.1331.679
.1792.172
.1792.172
.2502.844
.3583.659
1-1/4
1.660
.0651.107
.0651.107
.1091.806
.1091.806
.1402.273
.1402.273
.1912.997
.1912.997
.2503.765
.3825.214
1-1/2
1.900
.0651.274
.0651.274
.1092.085
.1092.085
.1452.718
.1452.718
.2003.631
.2003.631
.2814.859
.4006.408
2
2.375
.0651.604
.0651.604
.1092.638
.1092.638
.1543.653
.1543.653
.2185.022
.2185.022
.3437.444
.4369.029
2-1/2
2.875
.0832.475
.0832.475
.1203.531
.1203.531
.2035.793
.2035.793
.2767.661
.2767.661
.37510.01
.55213.70
3
3.500
.0833.029
.0833.029
.1204.332
.1204.332
.2167.576
.2167.576
.30010.25
.30010.25
.43714.32
.60018.58
3-1/2
4.000
.0833.472
.0833.472
.1204.973
.1204.973
.2269.109
.2269.109
.31812.51
.31812.51
.63622.85
4
4.500
.0833.915
.0833.915
.1205.613
.1205.613
.23710.79
.23710.79
.28112.66
.33714.98
.33714.98
.43719.01
.53122.51
.67427.54
4-1/2
5.000
.24712.53
.35517.61
.71032.53
5
5.563
.1096.349
.1096.349
.1347.770
.1347.770
.25814.62
.25814.62
.37520.78
.37520.78
.50027.04
.62532.96
.75038.55
6
6.625
.1097.585
.1097.585
.1349.290
.1349.290
.28018.97
.28018.97
.43228.57
.43228.57
.56236.39
.71845.30
.86453.16
7
7.625
.30123.57
.50038.05
.87563.08
Medium Type = Wall thickness in inches Bold Type = Steel weight per foot in pounds
Marine Grade Pipe Schedule
Nominal wall thickness comparsion table for stainless steel pipe (ASME B36.10 & B36.19)
DNmm
DNin
φmm
SCH10S
SCH40S
Sch40
6
1/8
10.3
1.24
1.73
1.73
8
1/4
13.7
1.65
2.24
2.24
10
3/8
17.1
1.65
2.31
2.31
15
1/2
21.3
2.11
2.77
2.77
20
3/4
26.7
2.11
2.87
2.87
25
1
33.4
2.77
3.38
3.38
32
1 1/4
42.2
2.77
3.56
3.56
40
1 1/2
48.3
2.77
3.68
3.68
50
2
60.3
2.77
3.91
3.91
65
2 1/2
76
3.05
5.16
5.16
80
3
88.9
3.05
5.49
5.49
90
3 1/2
101.6
3.05
5.74
5.74
100
4
114.3
3.05
6.02
6.02
125
5
141.3
3.4
6.55
6.55
150
6
168.3
3.4
7.11
7.11
200
8
219.1
3.76
8.18
8.18
250
10
273
4.19
9.27
9.27
300
12
323.8
4.57
9.53
10.31
350
14
355.6
4.78
11.13
400
16
406.4
4.78
12.7
450
18
457
4.78
14.27
500
20
508
5.54
15.09
550
22
559
5.54
600
24
610
6.35
17.48
650
26
660
700
28
711
750
30
762
7.92
800
32
813
17.48
850
34
864
17.48
900
36
914
19.05
Marine Grade Stainless Steel Pipe Chemical Composition
| | | | | | | | | | | | | |
| --- | --- | --- | --- | --- | --- | --- | --- | --- | --- | --- | --- | --- |
| MARINE GRADE STAINLESS STEEL PIPE GRADES | UNS | C | Mn | P | S | Si | Cr | Ni | Mo | Ti | Nb | N |
| TP304 | S30400 | 0.08 | 2 | 0.045 | 0.03 | 1 | 18.0-20.0 | 8.0-11.0 | | | | |
| TP316 | S3160 | 0.08 | 2 | 0.045 | 0.03 | 1 | 16.0-18.0 | 11.0-14.0 | 2.0-3.0 | | | |
| TP316L | S31603 | 0.035 | 2 | 0.045 | 0.03 | 1 | 16.0-18.0 | 10.0-14.0 | 2.0-3.0 | | | |
Marine Grade Stainless Steel Pipe Mechanical Properties
Material
Heat
Temperure
Tensile Strength
Yield Strength
Elongation %, Min
Treatment
Min.
Ksi (MPa), Min.
Ksi (MPa), Min.
º F(º C)
TP304
Solution
1900 (1040)
75(515)
30(205)
35
TP316
Solution
1900(1040)
75(515)
30(205)
35
TP316L
Solution
1900(1040)
70(485)
25(170)
35
Available Stock of MARINE GRADE Pipe
| | |
| --- | --- |
| SS 304 Marine Grade Pipe | SS 316L Marine Pipe |
| SS 316 Marine Grade | Marine Pipe |
| 316 Marine Stainless Steel Pipe | Marine Gas Pipe |
| Marine Grade Stainless Steel Pipe | Marine Water Pipe |
| Marine Grade Stainless Steel Pipe | Marine Grade Stainless Steel Pipe |
| 304 Marine Grade Stainless Steel Pipe | 316L Marine Grade Stainless Steel Pipe |
| Marine Exhaust Pipe | TP304 Marine Grade Stainless Steel Pipe |
| Marine Grade Deck Pipe | TP304L Marine Grade Stainless Steel Pipe |
| Marine Stainless Steel Fuel Pipe | Marine Grade Stainless Steel Pipe |
| Large Diameter Marine Grade Stainless Steel Pipe | TP304/304LMarine Grade Stainless Steel Pipe |
| SS Marine Pipe | TP316 Marine Grade Stainless Steel Pipe |
| Small Diameter Marine Grade Stainless Steel Pipe | TP316L Marine Grade Stainless Steel Pipe |
| Marine Grade Stainless Steel Single U Channel Pipe | Marine Grade Stainless Steel 316L Pipe |
| 1/8 marine grade black stainless steel pipe | TP316/316L Marine Grade Stainless Steel Pipe |
Industries We
Serve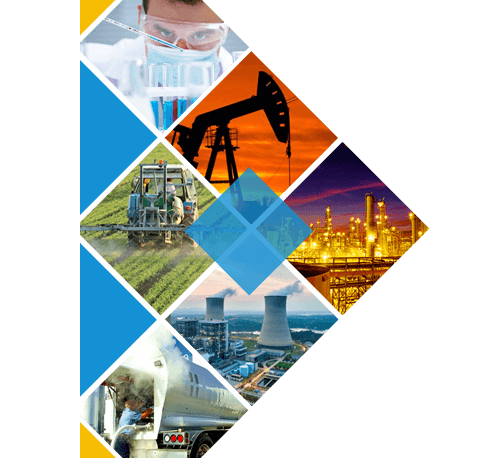 Chemical Research Industries
Petroleum and Gas Industries
Agriculture Engineering Industries
Mechanical Engineering Industries
Civil Engineering Industries