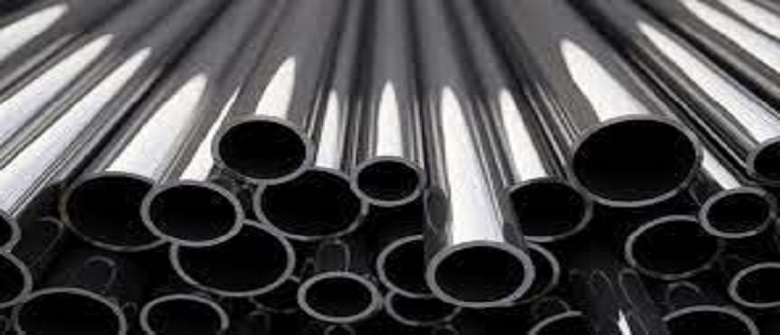 Stainless Steel Alloy 310S Pipe, ASME SA 312 TP 310S ERW Pipe, UNS S31008 Pipe, Werkstoff 1.4845 tp 310/310S Pipes
Bhawal Steel Agency is the most famous and astonishing steel manufacturing company. These stainless steel 310/310S pipes are manufactured, supplied and exported by Bhawal Steel Agency. We are the stockist of stainless steel 310/310S pipes. We manufacture them using superior quality goods, raw material and machines.
These pipes are made with excellent quality alloy and and heavy elements. These pipes are commonly used for transferring liquids, acids and fluids from one place to another. Pipe is the most important product in all types of industries. Pipes are generally used on construction sites, ships, and automobile industries.
Stainless steel 310 / 310S welded pipes are made from excellent combination of elements. The combination includes iron, chromium and carbon. These pipes are highly ductile and made of strong elements. Chromium, iron and carbon have great resistance and ductility. These element provide great protection from rusting, erosion and reduction. Iron dissolves excellently with all elements. Iron has high melting and boiling point ( 1536°C- 2861°C).
The tensile and yield strength of these pipes is very high. The yield strength of these pipes is 205MPa and 520MPa is the minimum tensile strength. Material tp 310/ 310S pipes are malleable and pretty stable in nature.
310s Stainless Steel Pipe Specification
Stainless Steel 310 Specification
Stainless Steel 310 / 310S, ASTM A312 Stainless Steel
SS UNS S31008 Pipe
310s Stainless Steel Pipe
ASTM A312 TP 310 – 310S SS Seamless Pipe Size
4 to 219mm W. T.: 0.5 to 20mm
WERKSTOFF NR. 1.4841 Welded Pipe Size
5.0 mm – 1219.2 mm
ASTM A312 TP 310 – 310S Stainless Steel EFW Pipe size
5.0 mm – 1219.2 mm
Stainless Steel WERKSTOFF NR. 1.4841 Pipe Swg & Bwg
10 Swg., 12 Swg., 14 Swg., 16 Swg., 18 Swg., 20 Swg.
310 – 310S Stainless Steel Pipe Schedule
SCH5, SCH10, SCH10S, SCH20, SCH30, SCH40, SCH40S, STD, SCH80, XS, SCH60, SCH80, SCH120, SCH140, SCH160, XXS
SS UNS S31008 Swg & Bwg
10 Swg., 12 Swg., 14 Swg., 16 Swg., 18 Swg., 20 Swg.
310s Stainless Steel Tube wall thickness
0.020" –0.220", (special wall thicknesses available)
TP310 SS Length
Single Random, Double Random, Standard & Cut length Pipe & Tube
ASTM A 358 SS 310 – 310S Finish
Polished, AP (Annealed & Pickled), BA (Bright & Annealed), MF
ASTM A 312 SS 310 – 310S Form
Round, Hydraulic, 'U' bent or Hollow,LSAW, Boiler, Straight Pipe, Clad Pipe, Rectangular, Square Pipe Etc
Stainless Steel 310 / 310S Type
Welded, Seamless, ERW, EFW, Fabricated Pipe, 'U' bent or Hollow, Hydraulic, LSAW, Boiler, Straight Tube, Tube Coil, Round, Rectangular, Square Tube etc
TP310 SS End
Plain End, Beveled End, Treaded Pipe
ASTM A312 TP 310 – 310S SS Marking
All 310s Stainless Steel Pipe are marked as follows: Standard, Grade, OD, Thickness, Length, Heat No. (Or according to the customer's request.)
SS TP310 – 310S Application
Oil Pipe & Tube, Gas Pipe & Tube, Fluid Pipe & Tube, Boiler Pipe & Tube, Heat exchanger Tube
ASTM A312 Stainless Steel Value Added Service
Draw & Expansion as per required Size & Length, Polish (Electro & Commercial) Annealed & Pickled Bending, Machining Etc.
SS WERKSTOFF NR. 1.4841 Specialize in

Alloy 310 / 310S Large Diameter Pipe
Stainless Steel 310 Capillary Tube
Stainless Steel 310S Heat Exchanger &
310 SS Condenser Tube

Stainless Steel 310S Test Certificate
Manufacturer Test Certificate
Laboratory Test Certificate from Govt. Approved Lab.
Under Third Party Inspection
Manufacturers of 310s Stainless Steel Pipe

Kobe Special Tube, Japan
Sumitomo Metals, Japan
Nippon Steel Corporation, Japan
Sanyo Special Steel, Japan
Tubacex Tubos Inoxidables S.A., Spain
Schoeller Bleckmann, Austria
Seah Steel Corporation, Korea

We can also cut, thread, and groove 310s Stainless Steel Pipe to meet your specifications. Pipe Dimension ANSI/ ASME B36.10, B36.19, B2.1
310s Stainless Steel Pipe Sizes
| 1/8" IPS(.405" O.D.) | 3 1/2" IPS( 4.000" O.D.) |
| --- | --- |
| SCH 40, 80 | SCH 10, 40, 80, 160, XXH |
| 1/4" IPS(.540" O.D.) | 4" IPS(4.500" O.D.) |
| SCH 10, 40, 80 | SCH 10, 40, 80, 160, XXH |
| 3/8" IPS(.675" O.D.) | 5" IPS( 5.563" O.D.) |
| SCH 10, 40, 80 | SCH 10, 40, 80, 160, XXH |
| 1/2" IPS(.840" O.D.) | 6" IPS(6.625" O.D.) |
| SCH 5, 10, 40, 80, 160, XXH | SCH 5, 10, 40, 80, 120, 160, XXH |
| 3/4" IPS(1.050" O.D.) | 8 " IPS(8.625" O.D.) |
| SCH 10, 40, 80, 160, XXH | SCH 5, 10, 40, 80, 120, 160, XXH |
| 1" IPS:(1.315′ O.D.) | 10" IPS(10.750" O.D.) |
| SCH 5, 10, 40, 80, 160, XXH | SCH 10, 20, 40, 80 (.500), TRUE 80(.500) |
| 1-1/4" IPS(1.660" O.D.) | 12" IPS(12.750" O.D.) |
| SCH 10, 40, 80, 160, XXH | SCH 10, 20, 40(.375), TRUE40(.406), SCH80(.500) |
| 1-1/2" IPS(1.900" O.D.) | 14" IPS(14.000" O.D.) |
| SCH 10, 40, 80, 160, XXH | SCH10 (.188), SCH40 (.375) |
| 2" IPS(2.375" O.D.) | 16" IPS(16.000" O.D.) |
| SCH 10, 40, 80, 160, XXH | SCH10(.188), SCH40(.375) |
| 2 1/2" IPS(2.875" O.D.) | 18" IPS (18.000" O.D.) |
| SCH 10, 40, 80, 160, XXH | SCH-40 (.375) |
| 3" IPS( 3.500" O.D.) | |
| SCH 5, 10, 40, 80, 160, XXH | |
Equivalent Grades for 310 – 310S Stainless Steel Pipe
Grade
UNS No
Old British
Euronorm
Swedish SS
Japanese JIS
BS
En
No
Name
310 – 310S
S31000/S31008

–

–
1.4841/1.4845
–
–
SUS 310 – 310S
310 Stainless Steel Pipes Chemical Composition
Grade
C
Mn
Si
P
S
Cr
Mo
Ni
N
310

min.
–
–
–
–
–
24.0
–
19.0
–
max.
0.25
2.0
1.50
0.045
0.030
26.0
22.0
–
Stainless Steel 310 – 310S Pipe Mechanical Properties
Grade
Tensile Strength (MPa) min
Yield Strength 0.2% Proof (MPa) min
Elongation (% in 50mm) min
Hardness
Rockwell B (HR B) max
Brinell (HB) max
310 – 310S
515
205
40
95
217
Stainless Steel 310 – 310S Pipes Physical Properties
Grade
Density (kg/m3)
Elastic Modulus (GPa)
Mean Coefficient of Thermal Expansion (m/m/0C)
Thermal Conductivity (W/m.K)
Specific Heat 0-1000C (J/kg.K)
Electrical Resistivity (n.m)
0-1000C
0-3150C
0-5380C
at 1000C
at 5000C
310 – 310S
7750
200
15.9
16.2
17.0
14.2
18.7
500
720
Industries We
Serve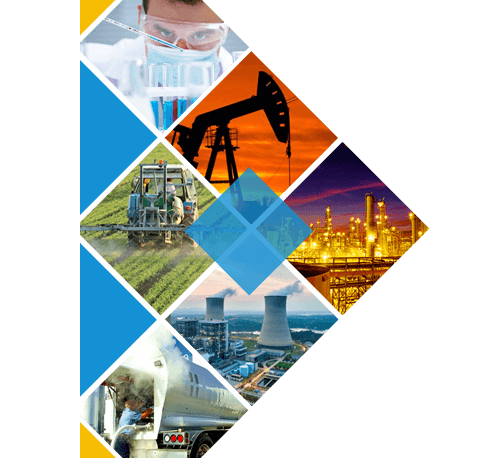 Chemical Research Industries
Petroleum and Gas Industries
Agriculture Engineering Industries
Mechanical Engineering Industries
Civil Engineering Industries