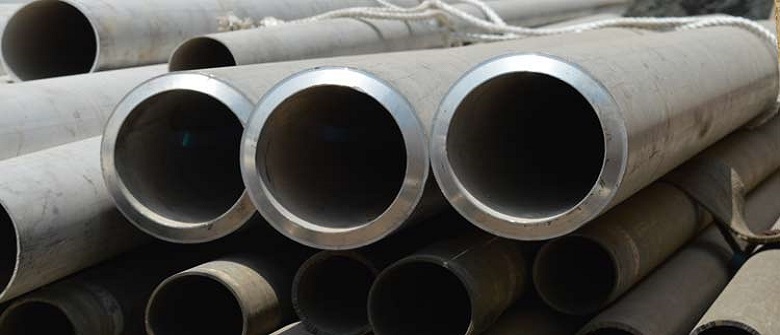 Stainless Steel 347 Pipe, UNS S34700 Tube, DIN 1.4550 Pipes, Stainless Steel 347 Seamless Pipes
Bhawal Steel Agency manufactures various types of stainless steel products, and SS 347 is one of its kind and is used under high temperatures as it has good strength at higher temperatures. The chemical composition and the material's mechanical properties make it applicable over a wide range of applications. SS 347 is mainly seen in petroleum refineries, marine environments, marine architecture, boats, equipment and laboratory furniture, and aerospace industries as it has high resistance in strongly oxidizing environments. SS 347 are essentially non-magnetic in the annealed condition and can be hardened only by cold working. The SS 347 pipes are electric resistance welded pipe products to be used for heavy welding applications. SS 347 are more potent and can come in different shapes. The SS 347 Round pipe is common in this material grade, but we also manufacture rectangular and square tubes as well custom orders can also be specifically ordered.
Bhawal Steel Agency is the name you can rely on for Stainless Steel 347 Pipe that is strong, durable, dimensionally exact, and corrosion-resistant. Our SS 347 Pipes are manufactured to international standards and are strategically located in Mumbai, India. In high-temperature circumstances, they provide reliable sensitization resistance. The chemical composition of the material is Carbon (0.08), Manganese (2), Phosphorous (0.045), Sulphur (0.03), Silicon (1), Chromium (19), Nickel (13), Molybdenum (0.50), Copper (0.50), and Cb+Ta (1.0). The SS 347 pipe grade can be used in heat exchangers, petroleum refineries, welded fabrications, pressure vessels, aircraft engine parts, and power generation. Typical applications for UNS S34700 Pipes include rocket machine parts, development joints, and head gaskets. These pipes have a lot of power to fight weathering because of the columbium additive. Welding and shaping capabilities are superior in our SUS 347H Pipes.
347 Stainless Steel Pipe Specification
Alloy 347 Specification
Stainless Steel 347, DIN 1.4550 SS 347
ASTM A312 Stainless Steel Seamless Pipe Size
4 to 219mm W. T.: 0.5 to 20mm
Stainless Steel UNS S34709 Welded Pipe Size
5.0 mm – 1219.2 mm
DIN 1.4961 SS 347H EFW Pipe size
5.0 mm – 1219.2 mm
WERKSTOFF NR. 1.4550 SS 347 Pipe Swg & Bwg
10 Swg., 12 Swg., 14 Swg., 16 Swg., 18 Swg., 20 Swg.
TP347 A312 Pipe Schedule
SCH5, SCH10, SCH10S, SCH20, SCH30, SCH40, SCH40S, STD, SCH80, XS, SCH60, SCH80, SCH120, SCH140, SCH160, XXS
SS 347 Swg & Bwg
10 Swg., 12 Swg., 14 Swg., 16 Swg., 18 Swg., 20 Swg.
347 Stainless Steel Tube wall thickness
0.020" –0.220", (special wall thicknesses available)
ASTM A 358 SS 347 Length
Single Random, Double Random, Standard & Cut length Pipe & Tube
ASTM A312 TP 347 Stainless Steel Finish
Polished, AP (Annealed & Pickled), BA (Bright & Annealed), MF
UNS S34700 Form
Round, Hydraulic, 'U' bent or Hollow,LSAW, Boiler, Straight Pipe, Clad Pipe, Rectangular, Square Pipe Etc
Stainless Steel 347 Type
Welded, Seamless, ERW, EFW, Fabricated Pipe, 'U' bent or Hollow, Hydraulic, LSAW, Boiler, Straight Tube, Tube Coil, Round, Rectangular, Square Tube etc
ASTM A 358 SS 347 End
Plain End, Beveled End, Treaded Pipe
ASTM A312 Stainless Steel Marking
All 347 Stainless Steel Pipe are marked as follows: Standard, Grade, OD, Thickness, Length, Heat No. (Or according to the customer's request.)
ASTM A 312 SS 347 Application
Oil Pipe & Tube, Gas Pipe & Tube, Fluid Pipe & Tube, Boiler Pipe & Tube, Heat exchanger Tube
DIN 1.4550 SS 347 Value Added Service
Draw & Expansion as per required Size & Length, Polish (Electro & Commercial) Annealed & Pickled Bending, Machining Etc.
TP347 SS Specialize in

347 Stainless Steel Large Diameter Pipe
Alloy 347 Capillary Tube
GOST 08Ch18N12B Heat Exchanger &
SS TP347 Condenser Tube

GOST 08Ch18N12B Test Certificate
Manufacturer Test Certificate
Laboratory Test Certificate from Govt. Approved Lab.
Under Third Party Inspection
Manufacturers of 347 Stainless Steel Pipe

Kobe Special Tube, Japan
Sumitomo Metals, Japan
Nippon Steel Corporation, Japan
Sanyo Special Steel, Japan
Tubacex Tubos Inoxidables S.A., Spain
Schoeller Bleckmann, Austria
Seah Steel Corporation, Korea

We can also cut, thread, and groove 347 Stainless Steel Pipe to meet your specifications. Pipe Dimension ANSI/ ASME B36.10, B36.19, B2.1
347 Stainless Steel Pipe Sizes
| 1/8" IPS(.405" O.D.) | 3 1/2" IPS( 4.000" O.D.) |
| --- | --- |
| SCH 40, 80 | SCH 10, 40, 80, 160, XXH |
| 1/4" IPS(.540" O.D.) | 4" IPS(4.500" O.D.) |
| SCH 10, 40, 80 | SCH 10, 40, 80, 160, XXH |
| 3/8" IPS(.675" O.D.) | 5" IPS( 5.563" O.D.) |
| SCH 10, 40, 80 | SCH 10, 40, 80, 160, XXH |
| 1/2" IPS(.840" O.D.) | 6" IPS(6.625" O.D.) |
| SCH 5, 10, 40, 80, 160, XXH | SCH 5, 10, 40, 80, 120, 160, XXH |
| 3/4" IPS(1.050" O.D.) | 8 " IPS(8.625" O.D.) |
| SCH 10, 40, 80, 160, XXH | SCH 5, 10, 40, 80, 120, 160, XXH |
| 1" IPS:(1.315′ O.D.) | 10" IPS(10.750" O.D.) |
| SCH 5, 10, 40, 80, 160, XXH | SCH 10, 20, 40, 80 (.500), TRUE 80(.500) |
| 1-1/4" IPS(1.660" O.D.) | 12" IPS(12.750" O.D.) |
| SCH 10, 40, 80, 160, XXH | SCH 10, 20, 40(.375), TRUE40(.406), SCH80(.500) |
| 1-1/2" IPS(1.900" O.D.) | 14" IPS(14.000" O.D.) |
| SCH 10, 40, 80, 160, XXH | SCH10 (.188), SCH40 (.375) |
| 2" IPS(2.375" O.D.) | 16" IPS(16.000" O.D.) |
| SCH 10, 40, 80, 160, XXH | SCH10(.188), SCH40(.375) |
| 2 1/2" IPS(2.875" O.D.) | 18" IPS (18.000" O.D.) |
| SCH 10, 40, 80, 160, XXH | SCH-40 (.375) |
| 3" IPS( 3.500" O.D.) | |
| SCH 5, 10, 40, 80, 160, XXH | |
347 Stainless Steel Pipe composition
Grade
C
Mn
Si
P
S
Cr
Mo
Ni
N
347
min.
–
–
–
–
–
17.0
2.00
9.0
–
max.
0.08
2.0
1.00
0.045
0.030
20.0
3.00
13.0
–
347H
min.
0.04
–
–
–
–
17.0
3.00
9.0
–
max.
0.10
2.0
1.00
0.045
0.030
19.0
4.00
13.0
–
347 Stainless Steel Pipe mechanical properties
Grade
Tensile Strength (MPa) min
Yield Strength 0.2% Proof (MPa) min
Elongation (% in 50mm) min
Hardness
Rockwell B (HR B) max
Brinell (HB) max
347
515
205
40
95
201
347H
515
205
40
92
201
Equivalent Grades for 347 Stainless Steel Pipe
Grade
UNS No
Old British
Euronorm
Swedish SS
Japanese JIS
BS
En
No
Name
347
S34700
–
X6CrNiNb18-10
1.4550
–
–
–
347H
S34709
–
–
1.4961
–
–
–
Industries We
Serve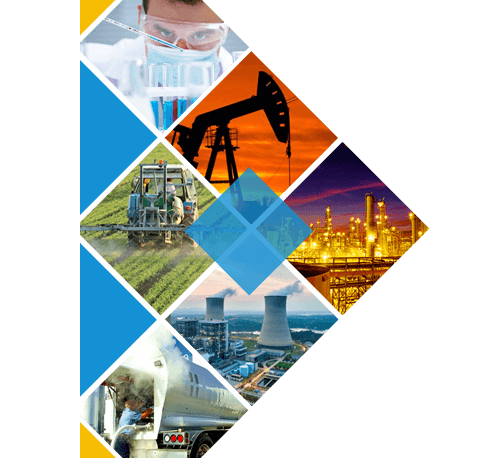 Chemical Research Industries
Petroleum and Gas Industries
Agriculture Engineering Industries
Mechanical Engineering Industries
Civil Engineering Industries