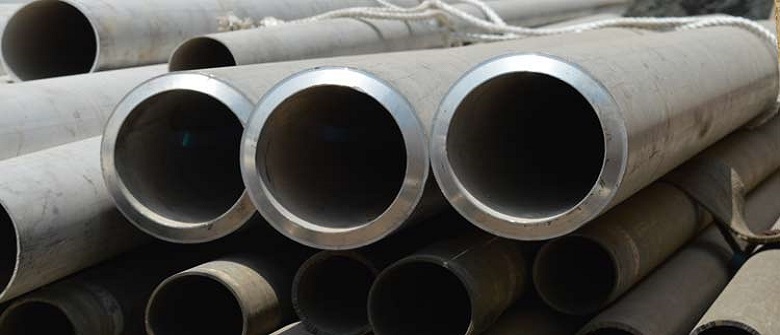 Bhawal Steel Agency is the most reputable supplier, trader, stockist, and exporter of steel goods. We are a manufacturer and supplier of Pipe, and we work with a wide range of industries. Jindal Steel 304 pipes made of stainless steel are very sturdy and give a high level of strength. These pipes have a very low environmental impact and can do a lot with very little effort. The elements that make up stainless steel goods always have a significant quantity of chromium present. The machining business relies heavily on various types of equipment, including stainless steel round pipes. When using Jindal pipes made of stainless steel, amazing results may be achieved with hot and cold workings. These pipes continue to function well even when subjected to high temperatures and adverse weather.
Jindal 304 pipes constructed of stainless steel provide both flexibility and endurance. These circular pipes have a high degree of flexibility despite their natural hardness, and these pipes feature a remarkable degree of hardness and their exceptional strength. Pipes like this are often used when liquids, acids, and even gases need to be transported from one location to another. Construction sites, shipbuilding industries, cement industries, and other manufacturing facilities often make use of these pipes.
Pipes made of stainless steel are very weldable and may also be pitted and annealed without losing their properties. These pipes have excellent resistance to crevice corrosion, stress cracking, and general corrosion overall. In addition to this, it offers exceptional resistance against oxidation, reduction, and erosion.
The selection of jindal stainless steel 304 pipes available from Bhawal Steel Agency is enormous. We can produce pipes made of any grade of stainless steel. These pipes have high tensile strength and high yield strength for increased durability. In addition to having magnetic and non-magnetic characteristics, it also has a high melting point. Round pipes made of stainless steel are resistant to high heat and cold temperatures, and these pipes have superior qualities and characteristics overall.
The items offered by Bhawal Steel Agency are of the highest quality, and the pricing is affordable. You can also check jindal ss 304 pipes price list here. We ensure that our product is put through extensive testing and given the appropriate certificate by our skilled staff. These pipes are available in a wide range of sizes, forms, and dimensions. During the process of producing our goods, we also consider national and international standards.
Jindal 304 Steel pipe Specification
Standards
ASTM A213, ASTM A249, ASTM A269, ASME SA213, ASME SA249, ASME SA269, EN 10216-5 TC1 / TC2, PED 97/23/EC, AD 2000, NACE MR0175/ISO 15156
304 Seamless Aerospace Tubing
AMS 5564, AMS 5565, AMS 5567, AMS 5569, AMS 5695 (Canceled & non-current specs include AMS-T-6845, Mil-T-6845, AMS-T-8504, Mil-T-8504, AMS-T-8506, Mil-T-8506)
WELDED & DRAWN 304 Stainless Steel Aerospace Tubing
AMS 5564, AMS 5565, AMS 5566, AMS 5567, AMS 5569 (Canceled & non-current specs include AMS-T-6845, Mil-T-6845, AMS-T-8504, Mil-T-8504, AMS-T-8506, Mil-T-8506)
Specifications

ASME B36.19
AMS 5647
AMS 5566
AMS 5569
AMS 6845
BS 10216 Pt 5
ASTM A213
ASTM A312
ASTM A269
ASTM A632
BS 3605 Pt 1
NFA 49-117
NFA 49-217
Mil-T 8504
Mil-T 8606
or as per customer specifications.

Seamless Tube Size
3.35 mm OD To 101.6 mm OD
304 Stainless Steel Welded Tube Size
6.35 mm OD To 152 mm OD
Swg & Bwg
10 Swg., 12 Swg., 14 Swg., 16 Swg., 18 Swg., 20 Swg.
304l Stainless Steel Pipe Supplier Schedule
SCH5, SCH10, SCH10S, SCH20, SCH30, SCH40, SCH40S, STD, SCH80, XS, SCH60, SCH80, SCH120, SCH140, SCH160, XXS
Wall thickness
0.020" –0.220", (special wall thicknesses available)
SS 304 tube Length
Single Random, Double Random, Standard & Cut length
Finish
Polished, AP (Annealed & Pickled), BA (Bright & Annealed), MF
Form
Round Pipes/ Tubes, Square Pipes/ Tubes, Rectangular Pipe/ Tubes, Coiled Tubes, "U" Shape, Pan Cake Coils, Hydraulic Tubes, Straight or 'U' bent Tubes, Hollow, LSAW Tubes Etc.
Type
Seamless, ERW, EFW, Welded, Fabricated
Electropolished
(EP) Electropolished for Ultra High Purity Systems
Non-Electropolished
(BA) Bright Annealed or (AP) Annealed & Pickled for High-Purity, (CFOS) Cleaned for Oxygen Grade Service or Corrosive Systems
I.D. Surface Finish Options
5, 7 & 10 µin. Ra
JIS
8A to 250A
Tolerances
In accordance with: ASTM: A269 & A632, JIS: G 3459
304 stainless steel tubing End
Plain End, Beveled End, Treaded, Ends are suitable for orbital welding
Marking
All 304 Stainless Steel tubes are marked as follows: Standard, Grade, OD, Thickness, Length, Heat No. (Or according to the customer's request.)
304 stainless steel tubing Application
Oil Tube, Gas Tube, Fluid Tube, Boiler and Heatexchanger
Value Added Service
Draw & Expansion as per required Size & Length, Polish (Electro & Commercial) Annealed & Pickled Bending, Machining Etc.
Specialize in
Stainless Steel 304 Capillary Tube, 304l Stainless Steel Pipe Supplier, ss 304 Pipe in mumbai & Other Odd Size
Stainless Steel 304 Heat Exchanger & Condenser Tubes
Stainless Steel 304 Hydraulic tubing with OD up to 50.8 mm (2.0 in.) are delivered in bright annealed condition
ASTM A312 TP304 tube with OD larger than 50.8 mm are supplied in the annealed and pickled condition, Or in polished condition
Marking & Traceability
Each Stainless Steel 304 Tubing is traceable to its producing mill and heat by an identification number etched within 24" (610mm) of one end.
Test Certificate
Test Certificate according to EN 10204 3.1 B
Laboratory Test Certificate from Govt. Approved Lab.
Under Third Party Inspection
Testing & Inspection
Visual inspection • Surface roughness measurement • Helium-leak testing • Scanning Electron Microscopy (SEM) • Auger Electron Microscopy (AES) • Election Spectroscopy for Chemical Analysis (ESCA or XPS) • Particle testing • Moisture testing
We can also cut, thread, and groove ASTM A312 TP304 erw to meet your specifications
Jindal 304 Tube Wall Thickness
| | | |
| --- | --- | --- |
| 028 | = | .028" Thick |
| 035 | = | .035" Thick |
| 039 | = | .039" Thick |
| 049 | = | .049" Thick |
| 065 | = | .065" Thick |
| 083 | = | .083" Thick |
| 109 | = | .109" Thick |
ASTM A312 Tp304 Stainless Steel Pipe Tolerance
| ASTM A312 TP304 Tube OD | ASTM A312 TP304 Tube Tolerance |
| --- | --- |
| 4mm to 35mm | +/- 0.08mm |
| 35mm to 38mm | +/- 0.15mm |
| 38mm to 60mm | +/- 0.20mm |
| 60mm and above | +/- 0.25mm |
Properties of SS 304 Pipe
Grade
C
Mn
Si
P
S
Cr
Mo
Ni
N
304
min.
–
–
–
–
–
18.0
–
8.0
–
max.
0.08
2.0
0.75
0.045
0.030
20.0
10.5
0.10
1.4301 X 5 Crni 18 10 PIPE Mechanical Properties
Grade
Tensile Strength (MPa) min
Yield Strength 0.2% Proof (MPa) min
Elongation (% in 50mm) min
Hardness
Rockwell B (HR B) max
Brinell (HB) max
304
515
205
40
92
201
Jindal 304 Steel pipe Physical Properties
Grade
Density (kg/m3)
Elastic Modulus (GPa)
Mean Coefficient of Thermal Expansion (m/m/0C)
Thermal Conductivity (W/m.K)
Specific Heat 0-1000C (J/kg.K)
Electrical Resistivity (n.m)
0-1000C
0-3150C
0-5380C
at 1000C
at 5000C
304
8000
193
17.2
17.8
18.4
16.2
21.5
500
720
Equivalent Grades for Jindal 304 Stainless Steel Pipe
Grade
UNS No
Old British
Euronorm
Swedish SS
Japanese JIS
GOST
BS
En
No
Name
304
S30400
304S31
58E
1.4301
X5CrNi18-10
2332
SUS 304
08Х18Н10
| UNS | Alloy | Description | Typical Applications |
| --- | --- | --- | --- |
| S30400 | 304 | 19% chromium, 9% nickel, general purpose stainless | Aircraft hydraulic lines, heat exchangers, surgical instruments |
Mechanical Properties
Properties for SS 304 tubing .125" OD or larger with .015" wall or heavier.
Alloy
Temper
Tensile Strength KSI
Yield Strength KSI
Minimum Elongation in 2" (%)
Rockwell Hardness*
304
Annealed
Half Hard
Full Hard
100 max.
110-140
140 min.
25-45
70-110
110 min.
35
15
7
B 90 max.
B 93 - C 30
C 22 min.
| Types | Out diameter | Sizes | Length |
| --- | --- | --- | --- |
| NB Sizes (in stock) | .0035" ~ 8" | 1/8", 1/4", 3/8", 1/2", 5/8", 3/4", 1", 1.25", 1.5", 2", 2.5", 3", 4", 5", 6" | Cut to length |
| Stainless Steel 304 Seamless Tube (Custom Sizes) | 6.35 mm OD To 101.6 mm OD | As per requirement | Cut to length |
| Stainless Steel 304 Welded Tube (ERW Tube) (in Stock + Custom Sizes) | 6.35 mm OD To 152 mm OD | As per requirement | Cut to length |
Jindal Stainless Steel 304 Seamless Tubes Surface Finish
Surface Finish
Internal Surface(ID)
Exterbal Surface(OD)
Roughness Average(RA)
Roughness Average(RA)
μ inch
μm
μ inch
μm
AP
Annealed & Pickled
Not defined
Not defined
40 or Not defined
1.0 or Not defined
BA
Beight Annealed
40,32,25,20
1.0,0.8,0.6,0.5
32
0.8
MP
Mechanical Polish
40,32,25,20
1.0,0.8,0.6,0.5
32
0.8
EP
Electro Polish
15,10,7,5
0.38,0.25,0.20;0.13
32
0.8
ASTM A312 TP304 Stainless Steel Pipe Sizes
| Wall | Sizes ( O.D.) |
| --- | --- |
| .010 | 1/16" , 1/8" , 3/16" |
| .020 | 1/16" , 1/8" , 3/16" , 1/4" , 5/16" , 3/8" |
| .012 | 1/8" |
| .016 | 1/8" , 3/16" |
| .028 | 1/8" , 3/16" , 1/4" , 5/16" , 3/8" , 1/2" , 3/4" , 1" , 1 1/2" , 2" |
| .035 | 1/8" , 3/16" , 1/4" , 5/16" , 3/8" , 7/16" , 1/2" , 16" , 5/8" , 3/4" , 7/8" , 1" , 1 1/4" , 1 1/2" , 1 5/8" , 2" , 2 1/4" |
| .049 | 3/16" , 1/4" , 5/16" , 3/8" , 1/2" , 16" , 5/8" , 3/4" , 7/8" , 1" , 1 1/8" , 1 1/4" , 1 1/2" , 1 5/8" , 2" , 2 1/4" |
| .065 | 1/4" , 5/16" , 3/8" , 1/2" , 16" , 5/8" , 3/4" , 7/8" , 1" , 1 1/4" , 1 1/2" , 1 5/8" , 1 3/4" , 2" , 2 1/2" , 3" |
| .083 | 1/4" , 3/8" , 1/2" , 5/8" , 3/4" , 7/8" , 1" , 1 1/4" , 1 1/2" , 1 5/8" , 1 7/8" , 2" , 2 1/2" ,3" |
| .095 | 1/2" , 5/8" , 1" , 1 1/4" , 1 1/2" , 2" |
| .109 | 1/2" , 3/4" , 1" , 1 1/4" , 1 1/2" , 2" |
| .120 | 1/2" , 5/8" , 3/4" , 7/8" , 1" , 1 1/4" , 1 1/2" , 2" , 2 1/4" , 2 1/2" , 3" |
| .125 | 3/4" , 1" , 1 1/4" , 1 1/2" , 2" , 3" , 3 1/4" |
| .134 | 1" |
| .250 | 3" |
| .375 | 3 1/2" |
Stainless Steel TP304 Pressure Rating
SS 304 Pipes Pressure Rating (psig)
SS 304 Pipes Size
(inches)
SS 304 Pipes Schedule
Temperature (°F)
100
200
300
400
500
600
650
700
750
1"
40
3048
2629
2362
2171
2019
1924
1867
1824
1810
80
4213
3634
3265
3002
2791
2659
2580
2528
2501
160
6140
5296
4759
4375
4068
3876
3761
3684
3646
1 1/2"
40
2257
1947
1750
1608
1496
1425
1383
1354
1340
80
3182
2744
2466
2267
2108
2009
1949
1909
1889
160
4619
3984
3580
3291
3060
2916
2829
2772
2743
2"
40
1902
1640
1474
1355
1260
1201
1165
1141
1129
80
2747
2369
2129
1957
1820
1734
1682
1648
1631
160
4499
3880
3486
3205
2980
2840
2755
2699
2671
3"
40
1806
1558
1400
1287
1196
1140
1106
1084
1072
80
2553
2202
1979
1819
1691
1612
1564
1532
1516
160
3840
3312
2976
2736
2544
2424
2352
2304
2280
4"
40
1531
1321
1187
1091
1014
967
938
919
909
80
2213
1909
1715
1577
1466
1397
1355
1328
1314
160
3601
3106
2791
2566
2386
2273
2206
2161
2138
5"
40
1342
1158
1040
956
889
847
822
805
797
80
1981
1709
1535
1411
1312
1250
1213
1189
1176
160
3414
2945
2646
2433
2262
2155
2091
2049
2027
6"
40
1219
1052
945
869
808
770
747
732
724
80
1913
1650
1483
1363
1267
1208
1172
1148
1136
160
3289
2836
2549
2343
2179
2076
2014
1973
1953
8"
40
1073
926
832
765
711
678
657
644
637
80
1692
1459
1311
1205
1121
1068
1036
1015
1005
160
3175
2738
2460
2262
2103
2004
1944
1905
1885
10"
40
974
840
755
694
645
615
596
584
578
80
1609
1388
1247
1147
1066
1016
986
966
956
160
3147
2714
2439
2242
2085
1986
1927
1880
1868
Available Jindal Grades
Industries We
Serve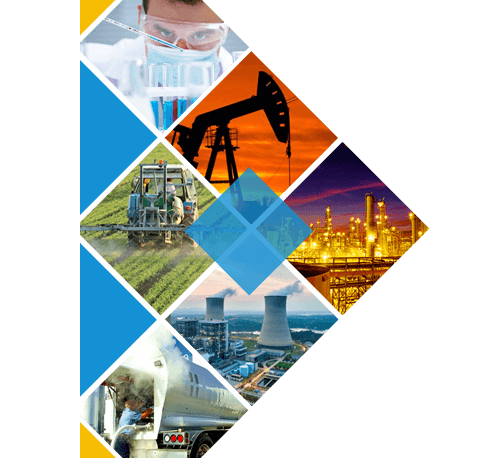 Chemical Research Industries
Petroleum and Gas Industries
Agriculture Engineering Industries
Mechanical Engineering Industries
Civil Engineering Industries