SMO 254 Welded Pipes, SMO 254 ERW Pipes, SMO 254 Seamless Pipe,254 SMO Seamless Pipe, SMO 254 Hollow Pipe, SMO DIN NR. 1.4547 Pipes, SMO 254 EFW Pipes
254 SMO is made by Bhawal Steel Agency and is characterized by high corrosive resisting characteristics and adaptability to a wide range of conditions. 254 SMO is a high austenitic stainless steel designed for aggressive environments such as seawater and marine water media where corrosion resistance is highly required. The steel has significantly high properties such as high resistance against pitting and oxidation corrosion, good weldability and fabrication properties, excellent resistance to general corrosion and stress corrosion cracking than any other austenitic stainless steel. The chemical composition in 254 SMO material grades is carbon less than 0.02%, silicon up to 0.8%, phosphorus 0.03%, chromium 20%, and nickel up to 18%. 254 SMO is nickel-chromium steel used across equipment in seawater, hydraulic and instrumentation tubing, pulp and bleaching plants, gas and cleansing systems, tanks and pipelines, etc.
The formability of 254 SMO is excellent through cold blending. Annealing can be applied after the cold bending for necessary results. SMO 254 is high alloyed steel, hence high toughness is required for metal cutting procedures which in the lower alloyed stainless steel is not possible.By removing defective items, the team of professional workers never allows the production processes to slow things down. The cutting speed is lower recommended for the SMO 254 while comparing to the other grades such as 316/316L which enhanced the machinability of the steel.
254 SMO seamless tubes and pipes are available in various standards such as ASTM A269, A213, A312, NFA, 49-217, EN 10216-5, etc. Bhawal Steel Agency is approved by ASME to use according to ASME Boiler and Pressure vessels. NACE MR 0175 is the material to resist sulphide stress cracking for oil and gas sectors.
254 SMO Materials Specification
| | |
| --- | --- |
| Alloy 254 SMO Specification | ASTM A 409 254 SMO, 40mm SMO 254 |
| UNS S31254 Seamless Pipe Size | 4 to 219mm W. T.: 0.5 to 20mm |
| Sa409 254 Welded Pipe Size | 5.0 mm – 1219.2 mm |
| ASME SB403 EFW Pipe size | 5.0 mm – 1219.2 mm |
| ASTM A 358 254 SMO Tube Swg & Bwg | 10 Swg., 12 Swg., 14 Swg., 16 Swg., 18 Swg., 20 Swg. |
| ASME SA358 SMO 254 Pipe Schedule | SCH5, SCH10, SCH10S, SCH20, SCH30, SCH40, SCH40S, STD, SCH80, XS, SCH60, SCH80, SCH120, SCH140, SCH160, XXS |
| ASME SA269 SMO 254 Seamless Tube Size | 3.35 mm OD To 101.6 mm OD |
| Sa409 254 Welded Tube Size | 6.35 mm OD To 152 mm OD |
| 12mm SMO 254 Swg & Bwg | 10 Swg., 12 Swg., 14 Swg., 16 Swg., 18 Swg., 20 Swg. |
| SMO 254 Tube wall thickness | 0.020" –0.220", (special wall thicknesses available) |
| ASTM A312 254 SMO Length | Single Random, Double Random, Standard & Cut length Pipe & Tube |
| 20 SMO Finish | Polished, AP (Annealed & Pickled), BA (Bright & Annealed), MF |
| 10mm SMO 254 Form | Round, Hydraulic, 'U' bent or Hollow,LSAW, Boiler, Straight Pipe, Clad Pipe, Rectangular, Square Pipe Etc |
| ASTM A 409 254 SMO Type | Welded, Seamless, ERW, EFW, Fabricated Pipe, 'U' bent or Hollow, Hydraulic, LSAW, Boiler, Straight Tube, Tube Coil, Round, Rectangular, Square Tube etc |
| ASTM A312 254 SMO End | Plain End, Beveled End, Treaded Pipe & Tube |
| UNS S31254 Marking | All 254 SMO Material are marked as follows: Standard, Grade, OD, Thickness, Length, Heat No. (Or according to the customer's request.) |
SMO 254 Pipe Sizes
| 1/8" IPS(.405" O.D.) | 3 1/2" IPS( 4.000" O.D.) |
| --- | --- |
| SCH 40, 80 | SCH 10, 40, 80, 160, XXH |
| 1/4" IPS(.540" O.D.) | 4" IPS(4.500" O.D.) |
| SCH 10, 40, 80 | SCH 10, 40, 80, 160, XXH |
| 3/8" IPS(.675" O.D.) | 5" IPS( 5.563" O.D.) |
| SCH 10, 40, 80 | SCH 10, 40, 80, 160, XXH |
| 1/2" IPS(.840" O.D.) | 6" IPS(6.625" O.D.) |
| SCH 5, 10, 40, 80, 160, XXH | SCH 5, 10, 40, 80, 120, 160, XXH |
| 3/4" IPS(1.050" O.D.) | 8 " IPS(8.625" O.D.) |
| SCH 10, 40, 80, 160, XXH | SCH 5, 10, 40, 80, 120, 160, XXH |
| 1" IPS:(1.315′ O.D.) | 10" IPS(10.750" O.D.) |
| SCH 5, 10, 40, 80, 160, XXH | SCH 10, 20, 40, 80 (.500), TRUE 80(.500) |
| 1-1/4" IPS(1.660" O.D.) | 12" IPS(12.750" O.D.) |
| SCH 10, 40, 80, 160, XXH | SCH 10, 20, 40(.375), TRUE40(.406), SCH80(.500) |
| 1-1/2" IPS(1.900" O.D.) | 14" IPS(14.000" O.D.) |
| SCH 10, 40, 80, 160, XXH | SCH10 (.188), SCH40 (.375) |
| 2" IPS(2.375" O.D.) | 16" IPS(16.000" O.D.) |
| SCH 10, 40, 80, 160, XXH | SCH10(.188), SCH40(.375) |
| 2 1/2" IPS(2.875" O.D.) | 18" IPS (18.000" O.D.) |
| SCH 10, 40, 80, 160, XXH | SCH-40 (.375) |
| 3" IPS( 3.500" O.D.) | |
| SCH 5, 10, 40, 80, 160, XXH | |
Alloy 254 Tube Sizes
| Wall | Sizes ( O.D.) |
| --- | --- |
| .010 | 1/16" , 1/8" , 3/16" |
| .020 | 1/16" , 1/8" , 3/16" , 1/4" , 5/16" , 3/8" |
| .012 | 1/8" |
| .016 | 1/8" , 3/16" |
| .028 | 1/8" , 3/16" , 1/4" , 5/16" , 3/8" , 1/2" , 3/4" , 1" , 1 1/2" , 2" |
| .035 | 1/8" , 3/16" , 1/4" , 5/16" , 3/8" , 7/16" , 1/2" , 16" , 5/8" , 3/4" , 7/8" , 1" , 1 1/4" , 1 1/2" , 1 5/8" , 2" , 2 1/4" |
| .049 | 3/16" , 1/4" , 5/16" , 3/8" , 1/2" , 16" , 5/8" , 3/4" , 7/8" , 1" , 1 1/8" , 1 1/4" , 1 1/2" , 1 5/8" , 2" , 2 1/4" |
| .065 | 1/4" , 5/16" , 3/8" , 1/2" , 16" , 5/8" , 3/4" , 7/8" , 1" , 1 1/4" , 1 1/2" , 1 5/8" , 1 3/4" , 2" , 2 1/2" , 3" |
| .083 | 1/4" , 3/8" , 1/2" , 5/8" , 3/4" , 7/8" , 1" , 1 1/4" , 1 1/2" , 1 5/8" , 1 7/8" , 2" , 2 1/2" ,3" |
| .095 | 1/2" , 5/8" , 1" , 1 1/4" , 1 1/2" , 2" |
| .109 | 1/2" , 3/4" , 1" , 1 1/4" , 1 1/2" , 2" |
| .120 | 1/2" , 5/8" , 3/4" , 7/8" , 1" , 1 1/4" , 1 1/2" , 2" , 2 1/4" , 2 1/2" , 3" |
| .125 | 3/4" , 1" , 1 1/4" , 1 1/2" , 2" , 3" , 3 1/4" |
| .134 | 1" |
| .250 | 3" |
| .375 | 3 1/2" |
SMO 254 Pipe & Tube composition
SMO 254
Ni
C
Mo
Mn
Si
Fe
Cu
S
P
Cr
17.5 – 18.5
0.02 max
6 – 6.5
1 max
0.8 max
–
0.5 – 1
0.01 max
0.03 max
19.5 – 20.5
SMO 254 Pipe & Tube mechanical properties
| | | | | |
| --- | --- | --- | --- | --- |
| Density | Melting Point | Yield Strength (0.2%Offset) | Tensile Strength | Elongation |
| 8.0 g/cm3 | 1320-1390 ℃ | 300 | 650 | 35 % |
Equivalent Grades for 254 SMO Material
| | | | | | | | |
| --- | --- | --- | --- | --- | --- | --- | --- |
| STANDARD | UNS | WERKSTOFF NR. | AFNOR | EN | JIS | SIS | GOST |
| SMO 254 | S31254 | 1.4547 | Z1 CNDU 20.18.06Az | X1CrNiMoCuN20-18-7 | – | 2378 | – |
Industries We
Serve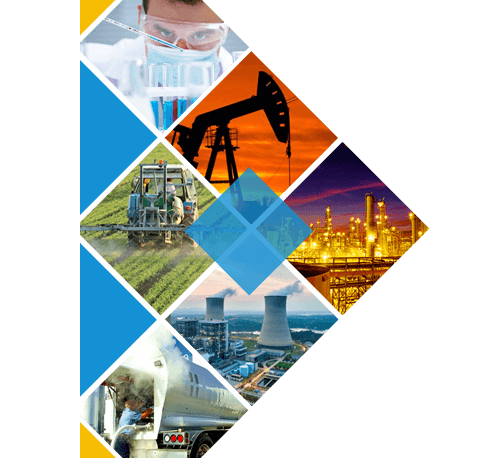 Chemical Research Industries
Petroleum and Gas Industries
Agriculture Engineering Industries
Mechanical Engineering Industries
Civil Engineering Industries