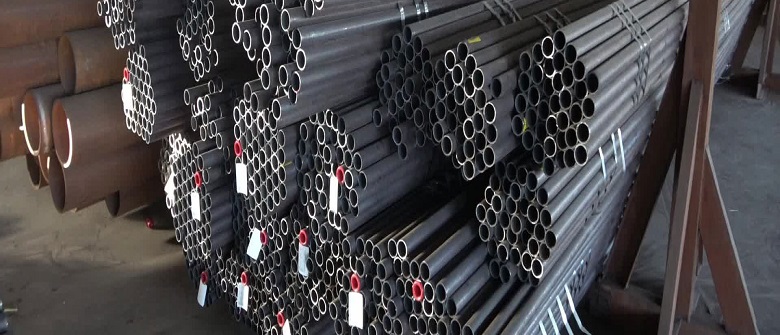 Buy ASTM A335 Gr P22 Pipe, ASME SA335 Gr P22 Seamless SCH 40 Pipe at Affordable price
Bhawal Steel Agency is a steel producing and supplying company that specialises in ASTM P22 seamless pipe, among other products. We're trying to develop a solid range of steel items that are both cost-effective and long-lasting. We offer products at competitive prices for grade P22, which are generally used across boiler tubes and many other applications.
ASTM P22 is ferric alloy steel made for high-temperature environments and provides good corrosion resistance in favourable environments. Grade P22 has various forms that are successfully produced and supplied to our customers, and those are round pipes, tubes, square pipes, coiled tubes, hydraulic tubes, etc. Grade P22 is a chromium-molybdenum alloy with good corrosion resistance against acidic conditions and also has a high tensile strength at elevated temperature conditions. Generally, alloy pipes have higher proportions than any other standard carbon steel with alloying elements most often as molybdenum, chromium and nickel, etc. ASTM exhibits low-alloy steel. However, the addition of a higher proportion of alloying elements (nickel and chromium) recovers the steels into higher alloy steel, same as other higher-grade steel such as Hastelloy, monel, and Inconel. The chemical composition in P22 seamless pipes are carbon 0.05-0.15%, manganese from 0.30-0.60%, silicon up to 1%, chromium up to 2.6%, and molybdenum and silicon like other small elements for the chemical balance. 'The addition of molybdenum increases the strength and flexibility, and also enhances the steel resistance against wear and improves its properties. We manufacture seamless steel pipes and tubes from high-quality raw materials, and all of our goods are adequately tested before being shipped. To ensure that our clients are satisfied, we execute stage-by-stage inspections on the alloy seamless pipes and tubes.
SA335 P22 Material Dimensions Standard And Specification
Material
Size
(in mm)
Sch. & Swg.
Specification
ASTM A335 P22 Seamless Pipes
15 NB
to
300 NB
Sch. 40s
To
Sch. XXs
(heavier on request)
ASTM A 335, ASME SA 335
Seamless
Specialized in
Large Diameter Pipes Size
Standard
SA335 P22 / ASTM A335 P22
OD
19.05milimeter – 114.3milimeter
Schedule
Schedule 40, 80, 160, XS, XXS
WT
2.0milimeter – 14 milimeter
Length
maximum 16000 milimmeter
Tolerance
Cold drawn pipes: +/-0.1mm

Cold rolled pipe: +/-0.05mm

Form
Round, Square, Rectangular, Hydraulic Etc.
Craft
Cold drawn and Cold rolled
Size
1/2" NB upto 36" NB
Length
Double Random, Single Random, & Cut Length.
Type
Welded / ERW / Seamless / Fabricated
Specialized in
SA335 P22
End
Beveled End, Plain End, Treaded
Additional Testing
NACE TM0177, NACE MR 0175, IBR, NACE TM0284, SSC TEST, HIC TEST, H2 SERVICE, etc.
ASTM A335 P22 Pipe Outside Diameter & Tolerance
ASTM A450
Hot rolled
Outside Diameter, mm
Tolerance, mm
OD≤101.6
+0.4/-0.8
101.6<OD≤190.5
+0.4/-1.2
190.5<OD≤228.6
+0.4/-1.6
Cold Drawn
Outside Diameter, mm
Tolerance, mm
OD<25.4
±0.10
25.4≤OD≤38.1
±0.15
38.1<OD<50.8
±0.20
50.8≤OD<63.5
±0.25
63.5≤OD<76.2
±0.30
76.2≤OD≤101.6
±0.38
101.6<OD≤190.5
+0.38/-0.64
190.5<OD≤228.6
+0.38/-1.14
ASTM A530 & ASTM A335
NPS
Outside Diameter, inch
Tolerance, mm
1/8≤OD≤1-1/2
±0.40
1-1/2<OD≤4
±0.79
4<OD≤8
+1.59/-0.79
8<OD≤12
+2.38/-0.79
OD>12
±1%
ASME SA335 P22 Steel Pipe Heat Treatment Requirements
P5, P9, P11, and P22 Grade
Heat Treatment Type
Normalizing Temperature Range F [C]
Subcritical Annealing or Tempering
Temperature Range F [C]
P5 (b,c)
Full or Isothermal Anneal
Normalize and Temper
*****
1250 [675]
Subcritical Anneal (P5c only)
*****
1325 – 1375 [715 – 745]
P9
Full or Isothermal Anneal
Normalize and Temper
*****
1250 [675]
P11
Full or Isothermal Anneal
Normalize and Temper
*****
1200 [650]
P22
Full or Isothermal Anneal
Normalize and Temper
*****
1250 [675]
P91
Normalize and Temper
1900-1975 [1040 – 1080]
1350-1470 [730 – 800]
Quench and Temper
1900-1975 [1040 – 1080]
1350-1470 [730 – 800]
ASME SA335 Grade P22 Pipe Tensile Requirements
Seamless
P-5
P-9
P-11
P-22
P-91
Tensile Strength, min., psi
ksi
60
60
60
60
85
MPa
415
415
415
415
585
Yield Strength, min., psi
ksi
30
30
30
30
60
MPa
205
205
205
205
415
Alloy Steel P22 Pipe Weight Per Meter
Size NPS
Pipe O.D.
Wall Thickness
Pipe I.D.
Weight per Foot
Standard to XXHY
Schedule
Pipe #
Section Modulus
Gallon Capacity Per Linear Foot
1/2
0.84
0.109
0.622
0.85
STD
40
.0407
.0158
0.147
0.546
1.09
XHY
80
.0478
.0122
0.188
0.464
1.31
160
.0528
.0088
0.294
0.252
1.72
XXHY
.0577
.0026
3/4
1.05
0.113
0.824
1.13
STD
40
.0705
.0277
0.154
0.742
1.48
XHY
80
.0853
.0225
0.219
0.612
1.95
160
.1006
.0153
0.308
0.434
2.44
XXHY
.1103
.0077
1
1.315
0.133
1.049
1.68
STD
40
.1328
.0449
0.179
0.957
2.17
XHY
80
.1606
.0374
0.250
0.815
2.85
160
.1904
.0271
0.358
0.599
3.66
XXHY
.2136
.0146
1 1/4
1.66
0.140
1.380
2.27
STD
40
.2346
.0777
0.191
1.278
3.00
XHY
80
.2913
.0666
0.250
1.160
3.77
160
.3421
.0549
0.382
0.896
5.22
.4110
.0328
1 1/2
1.90
0.145
1.610
2.72
STD
40
.3262
.1058
0.200
1.500
3.63
XHY
80
.4118
.0918
0.281
1.338
4.86
160
.5079
.0730
0.400
1.100
6.41
.5977
.0494
2
2.375
0.109
2.157
2.64
10
.4205
.1898
0.154
2.067
3.66
STD
40
.5606
.1743
0.218
1.939
5.03
XHY
80
.7309
.1534
0.250
1.875
5.68
.8045
.1434
0.281
1.813
6.29
.8666
.1344
0.344
1.687
7.47
160
.9806
.1161
0.436
1.503
9.04
XXHY
1.1043
.0922
2 1/2
2.875
0.120
2.635
3.53
10
.6870
.2833
0.203
2.469
5.80
STD.
40
1.0640
.2487
0.216
2.443
6.14
1.1169
.2435
0.250
2.375
7.02
1.2468
.2301
0.276
2.323
7.67
XHY
80
1.3386
.2202
0.375
2.125
10.02
160
1.6371
.1842
0.552
1.771
13.71
XXXHY
1.9971
.1280
3
3.50
0.120
3.260
4.34
1.0411
.4336
0.156
3.188
5.58
1.3122
.4147
0.172
3.156
6.12
1.4265
.4064
0.188
3.124
6.66
1.5342
.3984
0.216
3.068
7.58
STD.
40
1.7241
.3840
0.250
3.000
8.69
1.9372
.3672
0.281
2.938
9.67
2.1207
.3521
0.300
2.900
10.26
XHY
80
2.2253
.3431
0.438
2.624
14.34
160
2.8774
.2811
0.600
2.300
18.6
XXHY
3.4243
.2158
3 1/2
4.0
0.120
3.760
4.98
10
1.3776
.5768
0.226
3.548
9.12
STD.
140
2.3939
.5136
0.250
3.500
10.02
2.6001
.4998
0.281
3.438
11.17
2.8562
.4821
0.318
3.364
12.52
XHY
80
3.1400
.4617
0.636
2..728
22.87
XXHY
4.8795
.3085
4
4.5
0.120
4.260
5.62
10
1.7612
.7404
0.156
4.188
7.24
2.2354
.7156
0.188
4.124
8.67
2.6296
.6942
0.203
4.094
9.32
2.8173
.6838
0.219
4.062
10.02
3.0184
.6725
0.237
4.026
10.80
STD.
40
3.2145
.6613
0.250
4.000
11.36
3.3611
.6528
0.281
3.938
12.67
60
3.7021
.6326
0.312
3.876
13.97
4.0273
.6126
0.337
3.826
15.00
XHY
80
4.2713
.5972
0.438
3.624
19.02
120
5.1790
.5361
0.531
3.438
22.53
160
5.8997
.4822
0.674
3.152
27.57
XXHY
6.7927
.4054
5
5.563
0.188
5.187
10.80
4.1161
1.0979
0.219
5.125
12.51
4.7279
1.0716
0.258
5.047
14.63
STD.
40
5.4500
1.0391
0.281
5.001
15.87
5.8644
1.0204
0.312
4.939
17.51
6.4074
.99647
0.344
4.875
19.19
6.9358
.9696
0.375
4.813
20.80
XHY
80
7.4300
.9449
0.500
4.563
27.06
120
9.2534
.8495
0.625
4.313
32.99
160
10.7976
.7590
0.750
4.063
38.59
XXHY
12.0954
.6734
6
6.625
0.109
6.407
7.59
5
3.5769
1.6748
0.134
6.357
9.30
10
4.3475
1.6488
0.156
6.313
10.79
5.0107
1.6260
0.188
6.249
12.94
5.9351
1.5937
0.203
6.219
13.94
6.3804
1.5780
0.219
6.187
15.00
6.8261
1.5620
0.250
6.125
17.04
7.6905
1.5306
0.280
6.065
18.99
STD.
40
8.4958
1.5008
0.312
6.001
21.06
9.3416
1.4688
0.344
5.937
23.10
10.111
1.4391
0.375
5.875
25.05
10.893
1.4082
0.432
5.761
28.60
XHY
80
12.224
1.3541
0.500
5.625
32.74
13.711
1.2909
0.562
5.501
36.43
120
14.9806
1.2346
0.625
5.375
40.09
16.1821
1.1787
0.719
5.187
45.39
160
17.8243
1.0977
0.864
4.897
53.21
XXHY
20.025
.9784
1.000
4.625
60.13
21.7719
.8727
1.125
4.375
66.14
23.1237
.7809
Equivalent Grades Of ASTM A335 P22 Alloy Steel Pipe
Equivalent material
UNS
BS
ISO
ASTM
ASME
JIS G 3458
DIN
NK
ABS
LRS
T22, 10CrMo910, 10CrMo9-10, 1.7380, 11CrMo9-10, 1.7383
K21590
3604 P1 622
2604 II TS34
A335 P22
SA335 P22
STPA 24
17175
10CrMo910
KSTPA 24
ABS 13
Sec 2
2-1/4Cr1Mo410
A335 P22 Welded Pipe Chemical And Physical Properties
| | | | | | | |
| --- | --- | --- | --- | --- | --- | --- |
| P, % | S, % | Cr, % | C, % | Si, % | Mn, % | Mo, % |
| 0.025 max | 0.025 max | 1.90-2.60 | 0.015 max | 0.50 max | 0.30-0.61 | 0.87-1.13 |
Mechanical Properties of ASTM A335 Gr P22 Pipes
| | | |
| --- | --- | --- |
| Yield Strength, MPa | Tensile Strength, MPa | Elongation, % |
| 205 min | 415 min | 30 min |
ASTM A335 Gr P22 Pipe chemical comparison
| | | | | | | | | |
| --- | --- | --- | --- | --- | --- | --- | --- | --- |
| Grade | UNS | C≤ | Mn | P≤ | S≤ | Si≤ | Cr | Mo |
| P1 | K11522 | 0.10~0.20 | 0.30~0.80 | 0.025 | 0.025 | 0.10~0.50 | – | 0.44~0.65 |
| P2 | K11547 | 0.10~0.20 | 0.30~0.61 | 0.025 | 0.025 | 0.10~0.30 | 0.50~0.81 | 0.44~0.65 |
| P5 | K41545 | 0.15 | 0.30~0.60 | 0.025 | 0.025 | 0.50 | 4.00~6.00 | 0.44~0.65 |
| P5b | K51545 | 0.15 | 0.30~0.60 | 0.025 | 0.025 | 1.00~2.00 | 4.00~6.00 | 0.44~0.65 |
| P5c | K41245 | 0.12 | 0.30~0.60 | 0.025 | 0.025 | 0.50 | 4.00~6.00 | 0.44~0.65 |
| P9 | S50400 | 0.15 | 0.30~0.60 | 0.025 | 0.025 | 0.50~1.00 | 8.00~10.00 | 0.44~0.65 |
| P11 | K11597 | 0.05~0.15 | 0.30~0.61 | 0.025 | 0.025 | 0.50~1.00 | 1.00~1.50 | 0.44~0.65 |
| P12 | K11562 | 0.05~0.15 | 0.30~0.60 | 0.025 | 0.025 | 0.50 | 0.80~1.25 | 0.44~0.65 |
| P15 | K11578 | 0.05~0.15 | 0.30~0.60 | 0.025 | 0.025 | 1.15~1.65 | – | 0.44~0.65 |
| P21 | K31545 | 0.05~0.15 | 0.30~0.60 | 0.025 | 0.025 | 0.50 | 2.65~3.35 | 0.80~1.60 |
| P22 | K21590 | 0.05~0.15 | 0.30~0.60 | 0.025 | 0.025 | 0.50 | 1.90~2.60 | 0.87~1.13 |
| P91 | K91560 | 0.08~0.12 | 0.30~0.60 | 0.020 | 0.010 | 0.20~0.50 | 8.00~9.50 | 0.85~1.05 |
| P92 | K92460 | 0.07~0.13 | 0.30~0.60 | 0.020 | 0.010 | 0.50 | 8.50~9.50 | 0.30~0.60 |
ASTM
ASME
JIS G 3458
UNS
BS
DIN
ISO
ABS
NK
LRS
A335 P9
SA335 P9
STPA 26
S50400
3604 P1 629-470
2604 II TS38
Industries We
Serve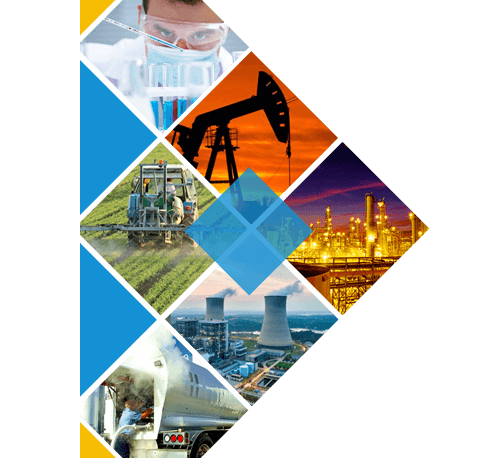 Chemical Research Industries
Petroleum and Gas Industries
Agriculture Engineering Industries
Mechanical Engineering Industries
Civil Engineering Industries