ASTM A335 Grade P12 Seamless Pipe, Alloy Steel Gr.P12 EFW Pipes, SA335 P12 Material At Best Price.
Bhawal Steel Agency is a steel manufacturing and supplying company that deals with various products, including ASTM P12 seamless pipe. We are working to build a substantial collection of steel products at reasonable costs and long-lasting lives.
Grade ASTM A335 P12 seamless pipe is available in various sizes and thicknesses; thickness is available from 2.77-100 mm, whereas size ranges from 50.8-860 mm. ASTM P12 ferric alloy steel is designed for a high-temperature environment. P12 pipe may be used for bending and flanging operations, and for fusion welding purposes P2 and P12 are eligible through coarse-grain melting practices. The material of P12 can be created following the chemical composition and hardness requirements. The inspection of the pipe of each product is always through hydrostatic tests and all other destructive and non-destructive tests to examine and construct suitable quality of products. The breadth of the individual procedures limits the range of pipe sizes that each approach may evaluate. Different mechanical tests are applied to the P11 pipes to test their proper functionality: longitudinal test, transverse test, flattening test, hardness test, micro and macro test, etc.
The chemical composition in P11 seamless pipes is carbon 0.05-0.15%, manganese from 0.30-0.60%, silicon up to 1%, chromium up to 1.5%, and molybdenum and silicon like other small elements for the chemical balance.
The most common applications used in P12 grade are refineries, petrochemical plants, hydrocrackers, oil and gas field services, power generation, chemical industries, and power plant industries, like others.
Specification Of ASTM A335 Grade P12 Seamless Pipe
Material
Size
(in mm)
Sch. & Swg.
Specification
ASTM A335 P12 Seamless Pipes
15 NB
to
300 NB
Sch. 40s
To
Sch. XXs
(heavier on request)
ASTM A 335, ASME SA 335
Seamless
Application
Seamless Ferritic Alloy-Steel Pipes for High-Temperature Service
Specialized in
Large Diameter ASTM A335 P12 Pipes
Size
1/2" NB to 36" NB
available in Form of
Round, Square, Rectangular, Hydraulic Etc.
Craft
Cold rolled and Cold drawn
Schedules
SCH 40, SCH 80, SCH 160, SCH XS, SCH XXS, All Schedules
Tolerance
Cold drawn pipes: +/-0.1mm

Cold rolled pipe: +/-0.05mm

Type
Seamless / ERW / Welded / Fabricated
Standard
ASTM A335 P12, SA335 P12 (with IBR Test Certificate)
Length
Standard
Double &
In Cut length also.
End
Plain End, Beveled End, Treaded
Additional Testing
NACE MR 0175, NACE TM0177, NACE TM0284, HIC TEST, SSC TEST, H2 SERVICE, IBR, etc.
Thickness
3-12mm
ASTM A335 Grade P12 welded pipe Wall Thickness
ASTM A450
Hot rolled
Outside Diameter, mm
Tolerance, %

OD≤101.6, WT≤2.4

+40/-0
OD≤101.6, 2.4<WT≤3.8
+35/-0
OD≤101.6, 3.8<WT≤4.6
+33/-0
OD≤101.6, WT>4.6
+28/-0
OD>101.6, 2.4<WT≤3.8
+35/-0
OD>101.6, 3.8<WT≤4.6
+33/-0
OD>101.6, WT>4.6
+28/-0
Cold Drawn
Outside Diameter, mm
Tolerance, %
OD≤38.1
+20/-0
OD>38.1
+22/-0
ASTM A530
NPS
Outside Diameter, inch
Tolerance, %
1/8≤OD≤2-1/2
+20.0/-12.5
3≤OD≤18, WT/OD≤5%
+22.5/-12.5
3≤OD≤18, WT/OD>5%
+15.0/-12.5
OD≥20, WT/OD≤5%
+22.5/-12.5
OD≥20, WT/OD>5%
+15.0/-12.5
SA335 P12 Material Thermal Expansion
Breed
Specification
Grade steel / steel
Implementation of standards
OD mm
Wall thickness mm
Low and medium pressure boiler pipe
48-1200
5-30
10 #
GB3087
20 #
High Pressure Boiler Tube
48-457
3.91-57
20G
GB5310
20MnG
25MnG
15MoG
20MoG
15CrMoG
12Cr1MoVG/13CrMo44/13CrMo4-5
ST35.8/ST45.8
DIN17175
SA106A/B/C
ASME SA106 ASME SA210 ASME SA213 ASME SA335
SA210A/B/C
T2/P2
T11/P11
T12/P12
T22/P22
T91/P91
Nuclear power tube
48-711
3.91-57
20 control Cr/P22/WB36CN1/A106B/P11
GB5310
ASTM A106
ASTM A335
P12 Alloy Steel Seamless Pipe Weight chart
Size NPS
Pipe O.D.
Wall Thickness
Pipe I.D.
Weight per Foot
Standard to XXHY
Schedule
Pipe #
Section Modulus
Gallon Capacity Per Linear Foot
1/2
0.84
0.109
0.622
0.85
STD
40
.0407
.0158
0.147
0.546
1.09
XHY
80
.0478
.0122
0.188
0.464
1.31
160
.0528
.0088
0.294
0.252
1.72
XXHY
.0577
.0026
3/4
1.05
0.113
0.824
1.13
STD
40
.0705
.0277
0.154
0.742
1.48
XHY
80
.0853
.0225
0.219
0.612
1.95
160
.1006
.0153
0.308
0.434
2.44
XXHY
.1103
.0077
1
1.315
0.133
1.049
1.68
STD
40
.1328
.0449
0.179
0.957
2.17
XHY
80
.1606
.0374
0.250
0.815
2.85
160
.1904
.0271
0.358
0.599
3.66
XXHY
.2136
.0146
1 1/4
1.66
0.140
1.380
2.27
STD
40
.2346
.0777
0.191
1.278
3.00
XHY
80
.2913
.0666
0.250
1.160
3.77
160
.3421
.0549
0.382
0.896
5.22
.4110
.0328
1 1/2
1.90
0.145
1.610
2.72
STD
40
.3262
.1058
0.200
1.500
3.63
XHY
80
.4118
.0918
0.281
1.338
4.86
160
.5079
.0730
0.400
1.100
6.41
.5977
.0494
2
2.375
0.109
2.157
2.64
10
.4205
.1898
0.154
2.067
3.66
STD
40
.5606
.1743
0.218
1.939
5.03
XHY
80
.7309
.1534
0.250
1.875
5.68
.8045
.1434
0.281
1.813
6.29
.8666
.1344
0.344
1.687
7.47
160
.9806
.1161
0.436
1.503
9.04
XXHY
1.1043
.0922
2 1/2
2.875
0.120
2.635
3.53
10
.6870
.2833
0.203
2.469
5.80
STD.
40
1.0640
.2487
0.216
2.443
6.14
1.1169
.2435
0.250
2.375
7.02
1.2468
.2301
0.276
2.323
7.67
XHY
80
1.3386
.2202
0.375
2.125
10.02
160
1.6371
.1842
0.552
1.771
13.71
XXXHY
1.9971
.1280
3
3.50
0.120
3.260
4.34
1.0411
.4336
0.156
3.188
5.58
1.3122
.4147
0.172
3.156
6.12
1.4265
.4064
0.188
3.124
6.66
1.5342
.3984
0.216
3.068
7.58
STD.
40
1.7241
.3840
0.250
3.000
8.69
1.9372
.3672
0.281
2.938
9.67
2.1207
.3521
0.300
2.900
10.26
XHY
80
2.2253
.3431
0.438
2.624
14.34
160
2.8774
.2811
0.600
2.300
18.6
XXHY
3.4243
.2158
3 1/2
4.0
0.120
3.760
4.98
10
1.3776
.5768
0.226
3.548
9.12
STD.
140
2.3939
.5136
0.250
3.500
10.02
2.6001
.4998
0.281
3.438
11.17
2.8562
.4821
0.318
3.364
12.52
XHY
80
3.1400
.4617
0.636
2..728
22.87
XXHY
4.8795
.3085
4
4.5
0.120
4.260
5.62
10
1.7612
.7404
0.156
4.188
7.24
2.2354
.7156
0.188
4.124
8.67
2.6296
.6942
0.203
4.094
9.32
2.8173
.6838
0.219
4.062
10.02
3.0184
.6725
0.237
4.026
10.80
STD.
40
3.2145
.6613
0.250
4.000
11.36
3.3611
.6528
0.281
3.938
12.67
60
3.7021
.6326
0.312
3.876
13.97
4.0273
.6126
0.337
3.826
15.00
XHY
80
4.2713
.5972
0.438
3.624
19.02
120
5.1790
.5361
0.531
3.438
22.53
160
5.8997
.4822
0.674
3.152
27.57
XXHY
6.7927
.4054
5
5.563
0.188
5.187
10.80
4.1161
1.0979
0.219
5.125
12.51
4.7279
1.0716
0.258
5.047
14.63
STD.
40
5.4500
1.0391
0.281
5.001
15.87
5.8644
1.0204
0.312
4.939
17.51
6.4074
.99647
0.344
4.875
19.19
6.9358
.9696
0.375
4.813
20.80
XHY
80
7.4300
.9449
0.500
4.563
27.06
120
9.2534
.8495
0.625
4.313
32.99
160
10.7976
.7590
0.750
4.063
38.59
XXHY
12.0954
.6734
6
6.625
0.109
6.407
7.59
5
3.5769
1.6748
0.134
6.357
9.30
10
4.3475
1.6488
0.156
6.313
10.79
5.0107
1.6260
0.188
6.249
12.94
5.9351
1.5937
0.203
6.219
13.94
6.3804
1.5780
0.219
6.187
15.00
6.8261
1.5620
0.250
6.125
17.04
7.6905
1.5306
0.280
6.065
18.99
STD.
40
8.4958
1.5008
0.312
6.001
21.06
9.3416
1.4688
0.344
5.937
23.10
10.111
1.4391
0.375
5.875
25.05
10.893
1.4082
0.432
5.761
28.60
XHY
80
12.224
1.3541
0.500
5.625
32.74
13.711
1.2909
0.562
5.501
36.43
120
14.9806
1.2346
0.625
5.375
40.09
16.1821
1.1787
0.719
5.187
45.39
160
17.8243
1.0977
0.864
4.897
53.21
XXHY
20.025
.9784
1.000
4.625
60.13
21.7719
.8727
1.125
4.375
66.14
23.1237
.7809
A335 gr P12 Welded Pipe Size Chart In Mm
| O.D. x Thickness(mm) | O.D x Thickness(mm) | O.D x Thickness(mm) |
| --- | --- | --- |
| 38.1 x 3.2 | 57.0 x 4.9 | 76.2 x 4.0 |
| 38.1 x 4.0 | 57.0 x 6.3 | 76.2 x 5.0 |
| 38.1 x 6.3 | 57.0 x 7.9 | 76.2 x 6.3 |
| 42.4 x 3.2 | 60.3 x 3.2 | 82.5 x 4.5 |
| 42.4 x 4.0 | 60.3 x 3.6 | 88.9 x 3.2 |
| 44.5 x 3.2 | 60.3 x 5.0 | 88.9 x 3.6 |
| 44.5 x 6.3 | 63.5 x 3.2 | 88.9 x 4.0 |
| 48.3 x 3.2 | 63.5 x 3.6 | 101.6 x 3.6 |
| 48.3 x 3.6 | 63.5 x 4.0 | 101.6 x 4.5 |
| 50.8 x 4.5 | 63.5 x 6.3 | 101.6 x 6.3 |
| 51.0 x 3.2 | 63.5 x 7.9 | 114.3 x 3.6 |
| 51.0 x 3.6 | 70.0 x 3.2 | 114.3 x 5.0 |
| 51.0 x 6.3 | 70.0 x 3.6 | 139.7 x 4.0 |
| 57.0 x 3.2 | 70.0 x 6.3 | 139.7 x 5.0 |
| 57.0 x 3.6 | 76.2 x 3.6 | 139.7 x 6.3 |
Equivalent Material Of SA335 Gr P12 Welded Pipe
ASTM
ASME
Equivalent material
JIS G 3458
UNS
BS
DIN
ISO
ABS
NK
LRS
A335 P12
SA335 P12
T12
STPA 22
K11562
3604 P1 620-440
17175
13CrMo44
-
ABS 12
KSTPA 22
Sec 2
1Cr 1/2Mo440
Sec 3
1Cr 1/2Mo440
SA335 P12 material Chemical Composition Chart
Alloy Steel P12
C
Cr
Mn
Mo
P
S
Si
0.05 – 0.15
1.00 – 1.50
0.30 – 0.60
0.44 – 0.65
0.025 max
0.025 max
0.50 – 1.00
Mechanical Behaviour of ASTM A335 P12 Grade Pipe
| | | |
| --- | --- | --- |
| Tensile Strength, MPa | Yield Strength, MPa | Elongation |
| 415 min | 205 min | 30 min |
ASTM
ASME
JIS G 3458
UNS
BS
DIN
ISO
ABS
NK
LRS
A335 P9
SA335 P9
STPA 26
S50400
3604 P1 629-470
2604 II TS38
Industries We
Serve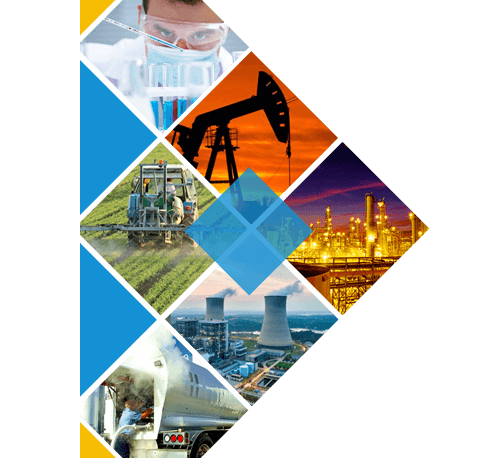 Chemical Research Industries
Petroleum and Gas Industries
Agriculture Engineering Industries
Mechanical Engineering Industries
Civil Engineering Industries