ASTM A572 Grade 50 Carbon Steel Pipe, A572 Grade 50 Welded Pipe stockist
Bhawal Steel Agency is a manufacturer, supplier, stockist, and exporter of all types of steel products. We manufacture products using superior quality products. There are several types of stainless steel pipes available in the markets. These pipes are obtainable in different dimensions, shapes, and sizes.
Material a572 grade 50 comprises 5 highly strengthened grades which are malleable and strong. Astm a572 grade 50 galvanized steel pipe are made of excellent elements which are enriched with extraordinary properties and features. This grade is made of elements like manganese, carbon, silicon and phosphorus.
Bhawal Steel Agency provide you numerous sizes, shapes and dimensions of these pipes. These pipes are available from 4mm to 219mm diameter with differing thickness from 0.5mm to 20mm. The combination of these pipes also includes vanadium and columbium. These pipes are available in various types and dimensions.
ASTM A572 grade 50 carbon steel pipes are also known as high strength low alloy pipes. These pipes are usually annealed, welded and polished. These pipes are exceedingly in demand in all types of industries because of its toughness, strength and robustness. The garde has several properties like formability, toughness and machinability. ASTM A572 grade 50 carbon steel pipes also have great weldability.
ASTM A572 grade 50 carbon steel pipes provide excellent resistance from corrosion, crevice corrosion and stress cracking. It also protects an alloy from erosion, rusting and reduction. The tensile strength of these pipes is extremely high hence they're applicable in various industries. The tensile strength of these pipes is 450 Mpa and the yield strength is 345 Mpa.
These pipes are commonly seen on construction sites, and various industries for the purpose of transferring liquids and acids from one place to another. We at Bhawal Steel Agency make sure that our every product is made of tested material. We thoroughly check and approve each and every product.
ASTM A572 Grade 50 Pipe Specification
| | |
| --- | --- |
| Standard | AISI, DIN, EN, GB, IS, JIS, ASTM, ASME Pipe |
| ASME Sa572 Gr 50 Seamless Pipes Size | 4 to 219mm W. T.: 0.5 to 20mm |
| Steel A572 Grade 50 Welded Pipes Size | 5.0 mm – 1219.2 mm |
| Steel ASTM A572 EFW Pipes size | 5.0 mm – 1219.2 mm |
| Carbon Steel A572 Tube Swg & Bwg | 10 Swg., 12 Swg., 14 Swg., 16 Swg., 18 Swg., 20 Swg. |
| Steel A572-50 Pipe Schedule | SCH5, SCH10, SCH10S, SCH20, SCH30, SCH40, SCH40S, STD, SCH80, XS, SCH60, SCH80, SCH120, SCH140, SCH160, XXS |
| A572 Grade 50 Steel Seamless Tube Size | 3.35 mm OD To 101.6 mm OD |
| Carbon Steel A572 Welded Tube Size | 6.35 mm OD To 152 mm OD |
| ASME Sa572 Grade 50 Swg & Bwg | 10 Swg., 12 Swg., 14 Swg., 16 Swg., 18 Swg., 20 Swg. |
| A572 Grade 50 Tube wall thickness | 0.020" –0.220", (special wall thicknesses available) |
| A572 Grade 50 Material Length | Single Random, Double Random, Standard & Cut length Pipe & Tube |
| Steel Grade A572 Gr 50 Finish | Polished, AP (Annealed & Pickled), BA (Bright & Annealed), MF |
| A572 Grade 50 Carbon Steel Form | Round, Hydraulic, 'U' bent or Hollow,LSAW, Boiler, Straight Pipes, Clad Pipes, Rectangular, Square Pipes Etc |
| Steel A572 Grade 50 Type | Welded, Seamless, ERW, EFW, Fabricated Pipes, 'U' bent or Hollow, Hydraulic, LSAW, Boiler, Straight Tube, Tube Coil, Round, Rectangular, Square Tube etc |
| A572 Gr 50 End | Plain End, Beveled End, Treaded Pipe & Tube |
| ASME Sa572 Gr 50 Marking | All ASTM A572 Grade 50 Pipe are marked as follows: Standard, Grade, OD, Thickness, Length, Heat No. (Or according to the customer's request.) |
| ASTM A572 Grade 50 Application | Oil Pipe & Tube, Gas Pipe & Tube, Fluid Pipe & Tube, Boiler Pipe & Tube, Heat exchanger Tube |
ASME SA572 Gr 50 Tube product Range
TYPE

SSAW

LSAW

ERW

SMLS

Production Range:

OD: 219mm – 3120mm
WT: 3mm – 25mm

OD: 16″-64″
WT: max 50mm

OD: 1/8"-24"
WT: max 26.5mm

OD: 1/8"-36"
WT: 1.25mm – 50mm

Length:

Random Length / Fixed Length / SRL / DRL

Usage:

Mechanical Tubing Liquid Transport Steel Pipe
General structure, mechanical structure Transport liquid, gas, oil

Test:

1.Chemical Component Analysis
2.Mechanical Properties (Ultimate tensile strength, Yield strength, Elongation)
3.Technical Properties (Flattening Test, Flaring Test, Bending Test, Hardness Test, Blow Test, Impact Test etc)
4.Exterior Size Inspection
5.Nondestructive Test (Ultrasonic flaw detector, Eddy current flaw detector),
6.Hydrostatic Test

Surface:

Fusion bond Expoxy Coating / Coal Tar Expoxy / 3PE / Varnish Coating
Bitumen Coating / Black Oil Coating as per customer's requirement

Mill Test Certificate:

EN 10204/3.1B
A572 Gr 50 Pipe Dimensions Chart
| | Thru 47" | 48 to 59" | 60 to 71" | 72 to 83" | 84 to 95" | 96 to 107" | 108 to 119" | 120 to 131" | 132 to 143" | 144 to 167" |
| --- | --- | --- | --- | --- | --- | --- | --- | --- | --- | --- |
| To under 1/4 | 0.03 | 0.03 | 0.03 | 0.03 | 0.03 | 0.03 | 0.03 | 0.03 | 0.04 | - |
| 1/4 to under 5/16 | 0.03 | 0.03 | 0.03 | 0.03 | 0.03 | 0.03 | 0.03 | 0.04 | 0.04 | - |
| 5/16 to under 3/8 | 0.03 | 0.03 | 0.03 | 0.03 | 0.03 | 0.03 | 0.03 | 0.04 | 0.04 | 0.05 |
| 3/8 to under 5/8 | 0.03 | 0.03 | 0.03 | 0.03 | 0.03 | 0.03 | 0.04 | 0.04 | 0.05 | 0.06 |
| 3/4 to under 1 | 0.03 | 0.03 | 0.03 | 0.03 | 0.04 | 0.04 | 0.05 | 0.05 | 0.06 | 0.07 |
| 1 to under 2 | 0.06 | 0.06 | 0.06 | 0.06 | 0.06 | 0.07 | 0.08 | 0.10 | 0.10 | 0.11 |
| 2 to under 3 | 0.09 | 0.09 | 0.09 | 0.10 | 0.10 | 0.11 | 0.12 | 0.13 | 0.14 | 0.15 |
| 3 to under 4 | 0.11 | 0.11 | 0.11 | 0.11 | 0.11 | 0.13 | 0.14 | 0.14 | 0.14 | 0.15 |
| 4 to under 6 | 0.15 | 0.15 | 0.15 | 0.15 | 0.15 | 0.15 | 0.15 | 0.15 | 0.15 | 0.20 |
A572 Grade 50 Round Tube Size In Nb And Inch
| 1/8" IPS(.405" O.D.) | 3 1/2" IPS( 4.000" O.D.) |
| --- | --- |
| SCH 40, 80 | SCH 10, 40, 80, 160, XXH |
| 1/4" IPS(.540" O.D.) | 4" IPS(4.500" O.D.) |
| SCH 10, 40, 80 | SCH 10, 40, 80, 160, XXH |
| 3/8" IPS(.675" O.D.) | 5" IPS( 5.563" O.D.) |
| SCH 10, 40, 80 | SCH 10, 40, 80, 160, XXH |
| 1/2" IPS(.840" O.D.) | 6" IPS(6.625" O.D.) |
| SCH 5, 10, 40, 80, 160, XXH | SCH 5, 10, 40, 80, 120, 160, XXH |
| 3/4" IPS(1.050" O.D.) | 8 " IPS(8.625" O.D.) |
| SCH 10, 40, 80, 160, XXH | SCH 5, 10, 40, 80, 120, 160, XXH |
| 1" IPS:(1.315′ O.D.) | 10" IPS(10.750" O.D.) |
| SCH 5, 10, 40, 80, 160, XXH | SCH 10, 20, 40, 80 (.500), TRUE 80(.500) |
| 1-1/4" IPS(1.660" O.D.) | 12" IPS(12.750" O.D.) |
| SCH 10, 40, 80, 160, XXH | SCH 10, 20, 40(.375), TRUE40(.406), SCH80(.500) |
| 1-1/2" IPS(1.900" O.D.) | 14" IPS(14.000" O.D.) |
| SCH 10, 40, 80, 160, XXH | SCH10 (.188), SCH40 (.375) |
| 2" IPS(2.375" O.D.) | 16" IPS(16.000" O.D.) |
| SCH 10, 40, 80, 160, XXH | SCH10(.188), SCH40(.375) |
| 2 1/2" IPS(2.875" O.D.) | 18" IPS (18.000" O.D.) |
| SCH 10, 40, 80, 160, XXH | SCH-40 (.375) |
| 3" IPS( 3.500" O.D.) | |
| SCH 5, 10, 40, 80, 160, XXH | |
Chemical Element of ASTM A572 Pipe
Grade

C

max.%

Mn

max.%

P

max.%

S

max.%

50 [345]
0.23
1.35D
0.04
0.05
ASTM A572 Grade 50 Pipe Mechanical Strength Table
A572 Gr 50 Material Properties
Yield Point, min ksi [MPa]
Tensile Strength, min ksi [MPa]
Minimum Elonga­tion, % B,C,D
ksi
Mpa
ksi
Mpa
in8in.
[200 mm]
in2in.
[50 mm]
50 [345]
50
[345]
65
[450]
18
21
Former
New
Execution
Standard
Material
Standard
Material
Seamless
ASTM A106
GRADE B
EN 10216-2
P265GH
Industries We
Serve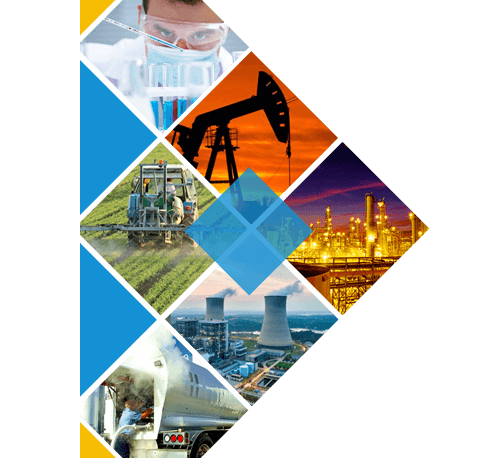 Chemical Research Industries
Petroleum and Gas Industries
Agriculture Engineering Industries
Mechanical Engineering Industries
Civil Engineering Industries