ASTM A252 Grade 3 Pipe, ASTM A252 grade 3 welded and seamless steel pipe Suppliers
Bhawal Steel Agency is a part of one of the most popular steel manufacturing industries. We manufacture high quality elements. These pipe grades are available in both seamless and welded. These pipes are enriched with excellent properties and features that makes this grade an outstanding alloy for various purposes.
ASTM A252 grade 3 pipes are made with excellent quality elements. It is enriched with excellent robustness and strength. The grade is weldable and it supports all types of heat treatments. These stainless steel pipes are surprisingly used for heavy fabrication and other purposes because of their high carbon content. ASTM A252 grade 3 pipes are available in both welded as well as seamless.
ASTM A 252 grade 3 provides excellent resistance from heat and bad weather conditions. It can bear with high heat and oxidation in fragmentary working upto 870°C and uninterrupted to 925°C. The grade provides excellent protection from depletion and corrosion. It also provides excellent resistance from chloride-containing environments. ASTM A252 grade 3 is enhanced with strength and malleability. These pipes are usually hot rolled and cold drawn , sometimes the thermal expansion procedure is also used.
The tensile and yield strength of these pipes is also high. The minimum tensile strength of these ASTM A 252 grade 3 pipes is 66000 Psi (455 Mpi) and the minimum yield strength is 45000 Psi (310 Mpi).
ASTM A 252 grade 3 pipes are commonly used for transmitting fluids and acids from one place to another hence; the thickness and resistance is the most important and considered factor. These pipes are considered as the most ideal applications for industries like in petrochemical industries, paper and pulp making industries, petrochemical industries, etc.
We at Bhawal Steel Agency make sure that our every product is tested before getting dispatched. Our every single product is thoroughly tested and certified by our professional team.
Standard Specification of ASTM A252 Grade 3 Pipe
| | |
| --- | --- |
| Standard | AISI, DIN, EN, GB, IS, JIS, ASTM, ASME Pipe |
| ASTM A 252 Grade 2 Seamless Pipes Size | 4 to 219mm W. T.: 0.5 to 20mm |
| Carbon ASTM A252 Steel Welded Pipes Size | 5.0 mm – 1219.2 mm |
| Steel A252 Spiral EFW Pipes size | 5.0 mm – 1219.2 mm |
| Carbon Steel ASTM A252 Gr 3 Tube Swg & Bwg | 10 Swg., 12 Swg., 14 Swg., 16 Swg., 18 Swg., 20 Swg. |
| Carbon Steel A252 Grade 2 Pipes Schedule | SCH5, SCH10, SCH10S, SCH20, SCH30, SCH40, SCH40S, STD, SCH80, XS, SCH60, SCH80, SCH120, SCH140, SCH160, XXS |
| ASME Sa252 Piling Seamless Tube Size | 3.35 mm OD To 101.6 mm OD |
| Carbon Steel ASTM A252 Gr 3 Welded Tube Size | 6.35 mm OD To 152 mm OD |
| Sa252 Steel Piling Swg & Bwg | 10 Swg., 12 Swg., 14 Swg., 16 Swg., 18 Swg., 20 Swg. |
| Carbon ASTM A252 Grade 3 Steel Tube wall thickness | 0.020" –0.220", (special wall thicknesses available) |
| Carbon A252 Grade 3 Steel Length | Single Random, Double Random, Standard & Cut length Pipe & Tube |
| SA252 Grade Steel Finish | Polished, AP (Annealed & Pickled), BA (Bright & Annealed), MF |
| ASTM A252 Grade Steel Form | Round, Hydraulic, 'U' bent or Hollow,LSAW, Boiler, Straight Pipes, Clad Pipe, Rectangular, Square Pipes Etc |
| Carbon ASTM A252 Steel Type | Welded, Seamless, ERW, EFW, Fabricated Pipe, 'U' bent or Hollow, Hydraulic, LSAW, Boiler, Straight Tube, Tube Coil, Round, Rectangular, Square Tube etc |
| Carbon Steel A252 Grade 3 End | Plain End, Beveled End, Treaded Pipe & Tube |
| ASTM A 252 Grade 2 Marking | All ASTM A252 Steel Pipe Casing are marked as follows: Standard, Grade, OD, Thickness, Length, Heat No. (Or according to the customer's request.) |
| ASME SA252 Grade 3 Application | Oil Pipe & Tube, Gas Pipes & Tube, Fluid Pipes & Tube, Boiler Pipes & Tube, Heat exchanger Tube |
A252 Carbon Steel Pipe Tensile Requirements
| | ASTM A252 Grade 1 | ASTM A252 Grade 2 | ASTM A252 Grade 3 |
| --- | --- | --- | --- |
| Tensile Strength, min, psi(MPa) | 50000(345) | 60000(415) | 66000(455) |
| Yield point or Yield Strength, min, psi(MPa) | 30000(205) | 35000(240) | 45000(310) |
| Elongation in 8 in (203.2 mm),min,% | 18 | 14 | - |
| Elongation in 2 in (50.8 mm),min,% | 30 | 25 | 20 |
A252 Grade 3 Pipe Pile Size Chart
| Wall | Sizes ( O.D.) |
| --- | --- |
| .010 | 1/16" , 1/8" , 3/16" |
| .020 | 1/16" , 1/8" , 3/16" , 1/4" , 5/16" , 3/8" |
| .012 | 1/8" |
| .016 | 1/8" , 3/16" |
| .028 | 1/8" , 3/16" , 1/4" , 5/16" , 3/8" , 1/2" , 3/4" , 1" , 1 1/2" , 2" |
| .035 | 1/8" , 3/16" , 1/4" , 5/16" , 3/8" , 7/16" , 1/2" , 16" , 5/8" , 3/4" , 7/8" , 1" , 1 1/4" , 1 1/2" , 1 5/8" , 2" , 2 1/4" |
| .049 | 3/16" , 1/4" , 5/16" , 3/8" , 1/2" , 16" , 5/8" , 3/4" , 7/8" , 1" , 1 1/8" , 1 1/4" , 1 1/2" , 1 5/8" , 2" , 2 1/4" |
| .065 | 1/4" , 5/16" , 3/8" , 1/2" , 16" , 5/8" , 3/4" , 7/8" , 1" , 1 1/4" , 1 1/2" , 1 5/8" , 1 3/4" , 2" , 2 1/2" , 3" |
| .083 | 1/4" , 3/8" , 1/2" , 5/8" , 3/4" , 7/8" , 1" , 1 1/4" , 1 1/2" , 1 5/8" , 1 7/8" , 2" , 2 1/2" ,3" |
| .095 | 1/2" , 5/8" , 1" , 1 1/4" , 1 1/2" , 2" |
| .109 | 1/2" , 3/4" , 1" , 1 1/4" , 1 1/2" , 2" |
| .120 | 1/2" , 5/8" , 3/4" , 7/8" , 1" , 1 1/4" , 1 1/2" , 2" , 2 1/4" , 2 1/2" , 3" |
| .125 | 3/4" , 1" , 1 1/4" , 1 1/2" , 2" , 3" , 3 1/4" |
| .134 | 1" |
| .250 | 3" |
| .375 | 3 1/2" |
ASME SA252 Gr 3 Pipes Chemical Composition
| | |
| --- | --- |
| | Phosphorus |
| Seamless and ERW Welded | Max% 0.050 |
Mechanical Characteristics of A252 Grade 3 pipe
| | Grade 1 | Grade 2 | Grade 3 |
| --- | --- | --- | --- |
| Tensile Strength, min, psi | 50,000 | 60,000 | 66,000 |
| Yield Strength | 30,000 | 35,000 | 45,000 |
Former
New
Execution
Standard
Material
Standard
Material
Seamless
ASTM A106
GRADE B
EN 10216-2
P265GH
Industries We
Serve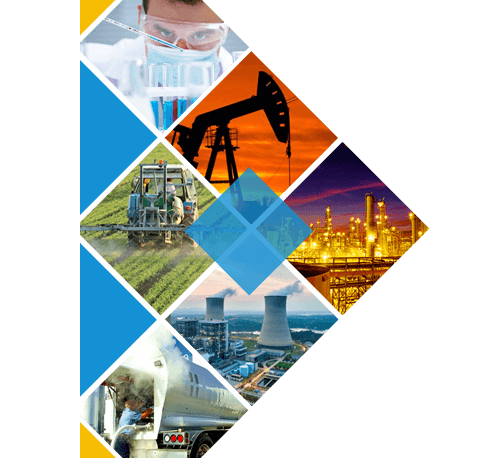 Chemical Research Industries
Petroleum and Gas Industries
Agriculture Engineering Industries
Mechanical Engineering Industries
Civil Engineering Industries