1.4462 Pipes, UNS S32205 Pipes, Duplex Steel S32205 Welded Pipes, Duplex S32205 ERW Pipes
Bhawal Steel Agency is the most prominent manufacturer, supplier and stockist of duplex s32205 pipes. These pipes are manufactured using high quality raw material. These products are highly efficient and effective for industrial and commercial usage. Bhawal Steel Agency is the one of the most famous manufacturers of duplex s32205 pipes. These pipes are highly used for transferring fluids, liquids and gases from one place to another.
Duplex s32205 pipes are made from a mixture of austenitic and ferritic stainless steel. This mixture of these two unique alloys provides excellent ductility and strength to the grade. Duplex s32205 pipes are considered to be ideal for the usage of corrosive environments. The combination of austenitic and ferritic combination is highly durable and hence these pipes are used for transmitting dangerous liquids and gases.
Duplex s32205 pipes resist oxidation and reduction. It provides great service at high as well as low temperature. These pipes are highly applicable in industries like pharmaceutical, pulp and paper making, petrochemical industries, acid making and construction sites.
Bhawal Steel Agency supplies these pipes worldwide with super fast and safe delivery. These pipes are also used for chemical processing industries for transferring waste as well as the byproduct.
Duplex s32205 grades are more durable than other grades. It has great welding and forming properties. These pipes are thoroughly made by using high quality grades. The chemical composition of duplex s32205 pipes includes high amounts of nickel, chromium and carbon. The grade also includes silicon, manganese, phosphorus, and other strong elements. The minimum tensile strength of these pipes is 116000 psi (800 Mpa) whereas the yield strength of these pipes is 80000 psi (550 mpa).
Duplex s32205 pipes are commonly used for high temperature application because of its strength and ductility. Bhawal Steel Agency makes sure that these pipes are thoroughly tested and certified.
Specification Duplex Steel S32205 Pipe
| | |
| --- | --- |
| Standard | ASTM A790 / ASME SA790 UNS S31803, S32205, S32550, S32750, S32760 |
| Materials | ASTM A815 – UNS S32205 |
| Size | 1/2"NB TO 12 "NB IN |
| Seamless Pipes & Tubes Sizes | 1/2" NB - 8" NB |
| Welded Pipes & Tubes Sizes | 6" NB - 24" NB |
| Thickness | 0.5-45mm |
| Outer Diameter | 6.0-630mm |
| Dimensions | OD(6.0-630)*WT(0.5-45)mm |
| Schedule | SCH20, SCH30, SCH40, STD, SCH80 |
| Type | Welded / Fabricated / Seamless |
| Length | Single Random, Double Random & Cut Length. |
| | | |
| --- | --- | --- |
| STANDARD | WERKSTOFF NR. | UNS |
| Duplex 2205 | 1.4462 | S32205 |
Chemical Composition of S32205
| | | | | | | | | | | |
| --- | --- | --- | --- | --- | --- | --- | --- | --- | --- | --- |
| Ni | Cr | Mo | Mn | Si | C | N | S | P | Fe | |
| MIN | 4.5 | 22.0 | 3.0 | - | - | - | 0.14 | - | - | - |
| MAX | 6.5 | 23.0 | 3.5 | 2.0 | 1.0 | 0.03 | 0.2 | 0.02 | 0.03 | Balance |
Dimensional Tolerance Duplex Steel Pipe
Nominal pipe size
up to 4 = ± 0.79 mm | 5 thru 8 = + 1.58 mm / - 0.79 mm
10 thru 18 = + 2.37 mm / - 0.79 mm | 20 thru 24 = + 3.18 mm / - 0.79 mm
Wall Thickness
All Diameters = - 12.5%
+ tolerance not specified
Length
+ 6.40 mm / - 0 mm
Weight
Weight = + 10% / - 1.5%
Duplex Steel UNS S32205 Pipes Mechanical Properties
S32205
Density
Melting Point
Yield Strength (0.2%Offset)
Tensile Strength
Elongation
7.8 g/cm3
1350 °C (2460 °F)
Psi – 80000 , MPa – 550
Psi – 116000 , MPa – 800
15 %

Duplex Steel UNS S32205 Pipes Size Chart
| Wall | Sizes ( O.D.) |
| --- | --- |
| .010 | 1/16" , 1/8" , 3/16" |
| .020 | 1/16" , 1/8" , 3/16" , 1/4" , 5/16" , 3/8" |
| .012 | 1/8" |
| .016 | 1/8" , 3/16" |
| .028 | 1/8" , 3/16" , 1/4" , 5/16" , 3/8" , 1/2" , 3/4" , 1" , 1 1/2" , 2" |
| .035 | 1/8" , 3/16" , 1/4" , 5/16" , 3/8" , 7/16" , 1/2" , 16" , 5/8" , 3/4" , 7/8" , 1" , 1 1/4" , 1 1/2" , 1 5/8" , 2" , 2 1/4" |
| .049 | 3/16" , 1/4" , 5/16" , 3/8" , 1/2" , 16" , 5/8" , 3/4" , 7/8" , 1" , 1 1/8" , 1 1/4" , 1 1/2" , 1 5/8" , 2" , 2 1/4" |
| .065 | 1/4" , 5/16" , 3/8" , 1/2" , 16" , 5/8" , 3/4" , 7/8" , 1" , 1 1/4" , 1 1/2" , 1 5/8" , 1 3/4" , 2" , 2 1/2" , 3" |
| .083 | 1/4" , 3/8" , 1/2" , 5/8" , 3/4" , 7/8" , 1" , 1 1/4" , 1 1/2" , 1 5/8" , 1 7/8" , 2" , 2 1/2" ,3" |
| .095 | 1/2" , 5/8" , 1" , 1 1/4" , 1 1/2" , 2" |
| .109 | 1/2" , 3/4" , 1" , 1 1/4" , 1 1/2" , 2" |
| .120 | 1/2" , 5/8" , 3/4" , 7/8" , 1" , 1 1/4" , 1 1/2" , 2" , 2 1/4" , 2 1/2" , 3" |
| .125 | 3/4" , 1" , 1 1/4" , 1 1/2" , 2" , 3" , 3 1/4" |
| .134 | 1" |
| .250 | 3" |
| .375 | 3 1/2" |
UNS S32205 Duplex Steel Tubes Pressure Rating
Tube O.D.
(in.)
Wall Thickness of Tube (inches)
.028
.035
.049
.065
.083
.095
.109
.120
Working Pressure (psig)
1/8
7900
10100
1/4
3700
4800
7000
9500
5/16
3700
5400
7300
3/8
3100
4400
6100
1/2
2300
3200
4400
3/4
2200
3000
4000
4600
1
2200
2900
3400
3900
4300
Industries We
Serve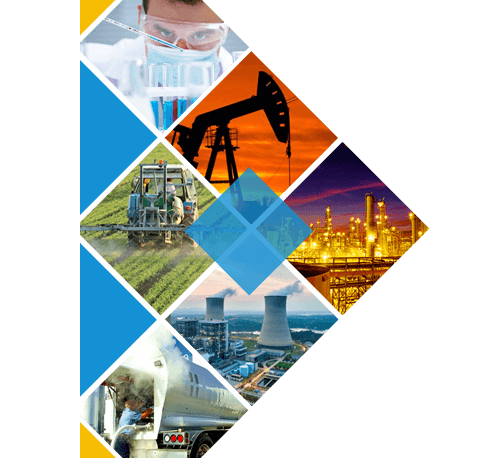 Chemical Research Industries
Petroleum and Gas Industries
Agriculture Engineering Industries
Mechanical Engineering Industries
Civil Engineering Industries