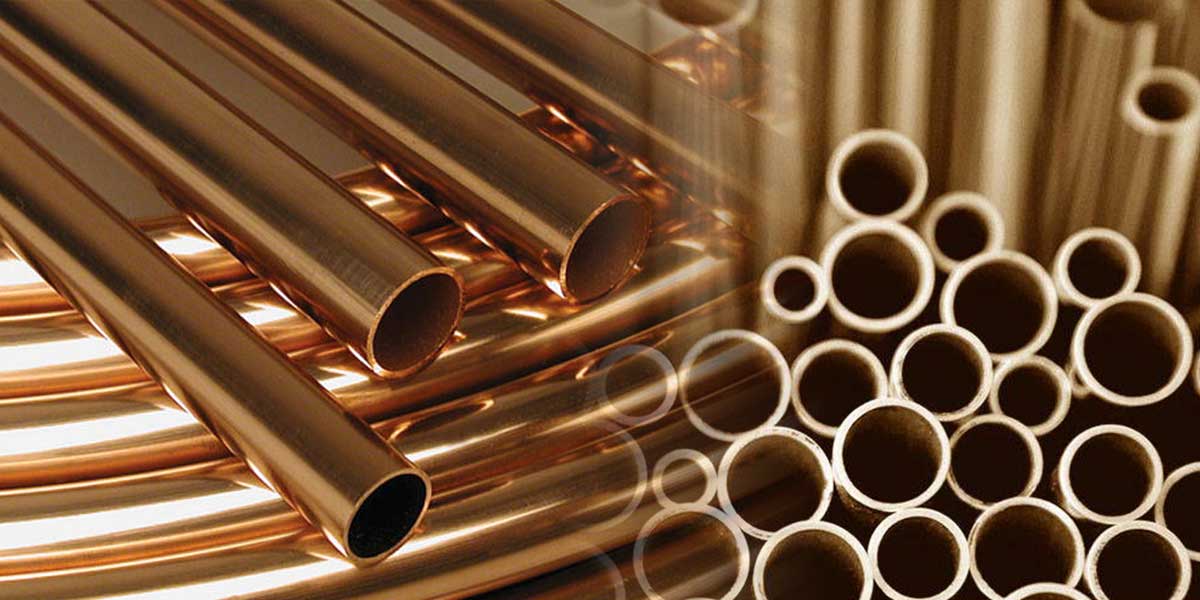 Cu-Ni ASTM B466 UNS C71500 70/30 Pipes & Tubes, Cupro Nickel 70/30 Rectangular Pipes & Tubes, Copper Nickel Seamless Tubes Supplier
Bhawal Steel Agency is a manufacturer & exporter of Copper Nickel pipes & Tubes. It has the heating element of constantan or nickel-chromium alloy within a sheath of copper, cupronickel or stainless steel. Copper Nickel Tubes is used in cryogenic applications, where it is the combination of good ductility retention and thermal conductivity at shallow temperatures. Copper-Nickel Pipes is often used as a single conductor pair of thermocouple conductors such as iron-constantan, copper constantan or nickel-chromium/nickel-aluminium. Copper-nickel pipes are advantageous for low-temperature processing and storage equipment and heat exchangers at cryogenic plants. Copper-nickel Tubes have properties to comprise corrosion resistance, good tensile power, outstanding ductility when annealed, and inherent resistance to macro fouling. Gr 70/30 Cupro Nickel Pipes also have thermal conductivity and expansion characteristics amenable for heat exchangers and condensers, good thermal conductivity and flexibility at cryogenic temperatures and beneficial antimicrobial touch surface properties.
70/30 Cupro Nickel Tubes have high resistance to crevice corrosion, stress corrosion cracking, and hydrogen embrittlement that could be troublesome to other alloy systems. Currently, Copper-nickel welded pipes remain the primary material for silver-plated cutlery. Cu-Ni Seamless Pipes is commonly used for mechanical and electrical equipment, medical equipment, and as material for string instruments. For high-quality cylinder locks and locking systems, zippers, cylinder cores are made from wear-resistant Cu-Ni Welded Pipes.
Copper Nickel 70/30 Pipe Specification
Standard
ASTM / ASME SB 111 / 466
Size
1/2" TO 6' IN OD & NB IN Various SWG & SCH
Outer Diameter
4.00 to 22.00 mm
Wall Thickness
Between 0.15mm and 1.50 mm
Grade
UNS C 71500 (CU -NI- 70/30), UNS NO. C 10100, 10200, 10300, 10800, 12000, 12200
Type
Seamless / ERW / Welded / Fabricated / LSAW Pipes
Form
Round, Square, Rectangular, Hydraulic Etc.
End
Plain End, Bevelled End, Treaded
Length
Single Random, Double Ranidom & Cut Length
Specification
ASTM B 466 ASME SB 466 / ASTM B 467 ASME SB 467
Seamless Pipe size
4 to 219mm W. T.: 0.5 to 20mm
Welded Pipe size
5.0 mm – 1219.2 mm
EFW Pipe size
5.0 mm – 1219.2 mm
Pipe Schedule
SCH5, SCH10, SCH10S, SCH20, SCH30, SCH40, SCH40S, STD, SCH80, XS, SCH60, SCH80, SCH120, SCH140, SCH160, XXS
Pipe Form
Round, Square, Hollow, Rectangular, Hydraulic, Straight Pipes Etc.
Sizes

Round Pipe
Wall thickness: 0.2mm~120mm
Outside Diameter: 2mm~910mm
Square Pipe
Wall thickness: 0.2mm~120mm
Size: 2mm*2mm~1016mm*1016mm
Rectangular Pipe
Wall thickness: 0.2mm~910mm
Size: 2mm*4mm~1016mm*1219mm

Pipe Hardness
1/16 hard, 1/8 hard, 3/8 hard, 1/4 hard, 1/2hard, full hard, soft etc
Pipe End
Plain End, Beveled End, Treaded.
Pipe Length
Single Random, Double Random & Cut Length.
Origin
European, Japanese, Korean, US, Russian, Indian (Strictly No Chinese Material)
Marking
All Pipes are marked as follows: Standard, Grade, OD, Thickness, Length, Heat No. (Or according to the customer's request.)
Pipe Application

Thus, they are widely used for heat exchangers, radiators, coolers, electro-heat-up pipe, Air conditioner and refrigerators.
They are precise in size and smooth on surface.
straight pipes can be used for oil transportation, brake pipes, water pipes and gas pipes for construction.
Pipe are of good heat conductibility.
The Pipe are made of pure electrolysis copper.

Pipe Finish
mill, polished, bright, oiled, hair line, brush, mirror, sand blast, or as required.
Our Presence
USA, Canada, Australia, UK, Malaysia, Poland, Iran, Italy, Singapore, UAE
Material Test Certificates (MTC)
Material Test Certificates (MTC) as per EN 10204 3.1 and EN 10204 3.2
Test

Intergranular Corrosion (IGC) Test
Flattening Test
Micro and MacroTest
Positive Material Identification – PMI Testing
Chemical Analysis – Spectro Analysis
Flaring Test
Hardness Test
Mechanical Testing Such as Tensile of Area
Pitting Resistance Test

Specialized in
Large Diameter Pipe
| | |
| --- | --- |
| Ni | 99.0 min |
| Fe | 0.4 max |
| C | 0.15 max |
| Mn | 0.35 max |
| Si | 0.1 max |
| Cu | 0.25 max |
| Mg | - |
| Ti | - |
| S | 0.01 max |
| | Cu(1) | Fe | Pb | Mn | Ni(2) | Zn |
| --- | --- | --- | --- | --- | --- | --- |
| Min./Max. | Rem. | .40-1.0 | .05 | 1.0 | 29.0-33.0 | 1.0 |
| Nominal | 69.5 | .50 | - | - | 30.0 | - |
Mechanical properties of UNS C71500 70/30 Pipes
Symbol
Melting range °C
Electrical conductivity at 20°C
m/( Ω . mm2)
Thermal conductivity at 20°C
W/(m . K)
Coefficient of expansion (25 to 300°C)
10-6/K
Elastic modulus Ε kN/mm2
CuNi10Fe1Mn1-C
1105-1140
5.5
59
17
123
CuNi30Fe1Mn1NbSi-C
1170-1240
2.5
29
16
145
1Density of both materials is 8.9 kg/dm3
Copper Nickel 70/30 Pipe composition
C71500 Pipe
| Joining Technique | Suitability |
| --- | --- |
| Soldering | Excellent |
| Brazing | Excellent |
| Oxyacetylene Welding | Good |
| Gas Shielded Arc Welding | Excellent |
| Coated Metal Arc Welding | Excellent |
| Spot Weld | Excellent |
| Seam Weld | Excellent |
| Butt Weld | Excellent |
| Capacity for Being Cold Worked | Good |
| Capacity for Being Hot Formed | Good |
| Machinability Rating | 20 |
| Cuni 70/30 Pipe Types | Out diameter | Wall thickness | Length |
| --- | --- | --- | --- |
| NB Sizes (in stock) | 1/8" ~ 8" | SCH 5 / SCH 10 / SCH 40 / SCH 80 / SCH 160 | Upto 6 Meters |
| Cuni 70/30 Seamless Pipe (Custom Sizes) | 5.0mm ~ 203.2mm | As per requirement | Upto 6 Meters |
| Cuni 70/30 Welded Pipe (in Stock + Custom Sizes) | 5.0mm ~ 1219.2mm | 1.0 ~ 15.0 mm | Upto 6 Meters |
ASME SB111 Welded Cu-Ni Pipes Size
| Wall | Sizes ( O.D.) |
| --- | --- |
| .010 | 1/16" , 1/8" , 3/16" |
| .020 | 1/16" , 1/8" , 3/16" , 1/4" , 5/16" , 3/8" |
| .012 | 1/8" |
| .016 | 1/8" , 3/16" |
| .028 | 1/8" , 3/16" , 1/4" , 5/16" , 3/8" , 1/2" , 3/4" , 1" , 1 1/2" , 2" |
| .035 | 1/8" , 3/16" , 1/4" , 5/16" , 3/8" , 7/16" , 1/2" , 16" , 5/8" , 3/4" , 7/8" , 1" , 1 1/4" , 1 1/2" , 1 5/8" , 2" , 2 1/4" |
| .049 | 3/16" , 1/4" , 5/16" , 3/8" , 1/2" , 16" , 5/8" , 3/4" , 7/8" , 1" , 1 1/8" , 1 1/4" , 1 1/2" , 1 5/8" , 2" , 2 1/4" |
| .065 | 1/4" , 5/16" , 3/8" , 1/2" , 16" , 5/8" , 3/4" , 7/8" , 1" , 1 1/4" , 1 1/2" , 1 5/8" , 1 3/4" , 2" , 2 1/2" , 3" |
| .083 | 1/4" , 3/8" , 1/2" , 5/8" , 3/4" , 7/8" , 1" , 1 1/4" , 1 1/2" , 1 5/8" , 1 7/8" , 2" , 2 1/2" ,3" |
| .095 | 1/2" , 5/8" , 1" , 1 1/4" , 1 1/2" , 2" |
| .109 | 1/2" , 3/4" , 1" , 1 1/4" , 1 1/2" , 2" |
| .120 | 1/2" , 5/8" , 3/4" , 7/8" , 1" , 1 1/4" , 1 1/2" , 2" , 2 1/4" , 2 1/2" , 3" |
| .125 | 3/4" , 1" , 1 1/4" , 1 1/2" , 2" , 3" , 3 1/4" |
| .134 | 1" |
| .250 | 3" |
| .375 | 3 1/2" |
Cupro Nickel 70/30 Pipe Pressure Rating
Pipe O.D.
(in.)
Wall Thickness of Tube (inches)
.028
.035
.049
.065
.083
.095
.109
.120
Working Pressure (psig)
1/8
7900
10100
1/4
3700
4800
7000
9500
5/16
3700
5400
7300
3/8
3100
4400
6100
1/2
2300
3200
4400
3/4
2200
3000
4000
4600
1
2200
2900
3400
3900
4300
Industries We
Serve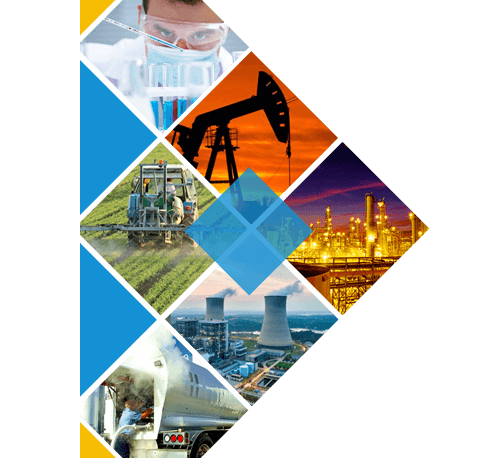 Chemical Research Industries
Petroleum and Gas Industries
Agriculture Engineering Industries
Mechanical Engineering Industries
Civil Engineering Industries